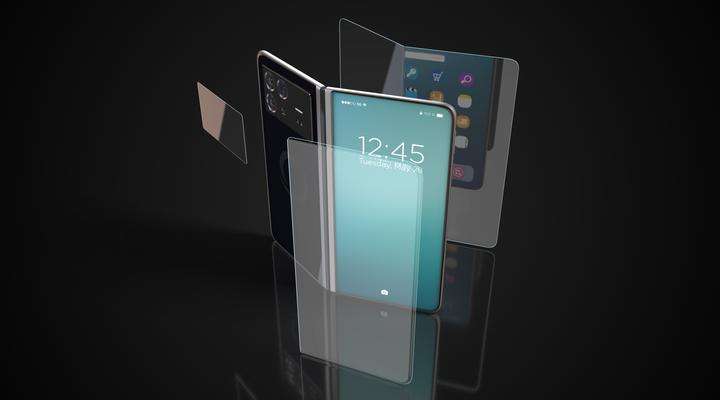 Xensation®
The SCHOTT Xensation® portfolio sets new standards for consumer electronics protection. From the stunning 1 mm bending radius of Xensation® Flex to the high strength of Xensation®
α
, SCHOTT cover glasses lead the way in the constantly developing world of smartphones and wearables.
Durability, light weight, flexibility, quality
Using the latest in glass technology, the SCHOTT Xensation® family offers a range of products such as the flexible glass for foldable smartphone displays, Xensation® Flex. The lithium aluminiosilicate (LAS) cover glasses Xensation® Up. and Xensation® 3D provide robust protection against the rough and tumble of everyday life, while the most recent innovation Xensation® α – a lithium alumino-borosilicate (LABS) cover glass – even sets new standards in the market when it comes to set drop performance. All cover glasses of the Xensation® family come with excellent transmission properties.
High breakage resistance
Xensation® α is chemically strengthened and can survive impacts twice the maximum drop height compared to LAS glasses.
High flexibility
Designed for foldable devices, Xensation® Flex has a bending radius of less than 2 mm after processing.
High surface quality
SCHOTT's unique draw-down and overflow fusion production process results in a premium fire-polished surface.
Ultra-thin glass (UTG)
The ultra-thin glass Xensation® Flex is extremely lightweight, strong and flexible.
High transparency
Excellent transparency and light transmission make Xensation® ideal for device displays.
Discover more about the history of our cover glass family Xensation®.
Discover more about the history of our cover glass family Xensation®.

World-glass champion – A humorous story about the invention of our ultra-thin glass Xensation® Flex

SCHOTT Xensation® Flex Foldables

Xensation® Flex

Outstanding set drop performance.

Upgraded Reliability - SCHOTT cover glass Xensation® Up

Xensation® Up. is made to resist harsh conditions.

Xensation® Up. is highly valued in the electronics market.

Xensation® Up. fulfills customer needs for trendsetting designs.

The magic comes from the chemical process.

Xensation® Up. has a unique ability to be shaped into 3D forms.