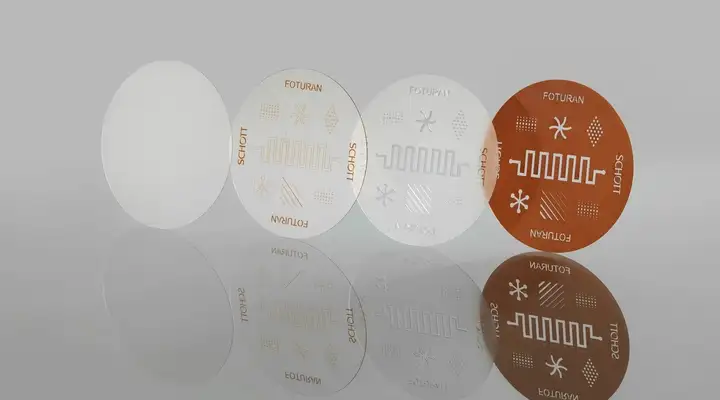 FOTURAN® II
SCHOTT FOTURAN® II is a photo-structurable glass produced in a continuous melting process to achieve outstanding homogeneity. After UV exposure and temperature processes, fine and uniform structures can be formed, which can be used in areas that require the characteristics of both glass-ceramics and fine structures.
Excellent technical properties
A highly impressive array of technical attributes provides FOTURAN® II with the characteristics to suit a number of applications. It is a highly uniform glass-ceramic thanks to the continuous melting process of manufacturing, while it offers a low TTV, low roughness and low defect rate at a range of thicknesses, including extremely thin wafer form. Structuring with FOTURAN® II wafer is simple using standard semiconductor equipment, with these structures offering uniform properties and performance reliability.
Photo-structurable
Wafer structures produced using semiconductor standard procedures, such as UV-exposure.
Highly uniform composition
Continuous melting during production results in high homogeneity.
Excellent stability
High mechanical, thermal, electrical and chemical stability, and unaffected by normal environmental lighting.
Semiconductor compatibility
Highly compatible with standard semiconductor equipment.
Able to be ceramized
A second UV exposure combined with a tempering process produces a ceramic substrate.
Adaptable transmission
Different transmission levels are achievable through the adjustment of photostructuring parameters.