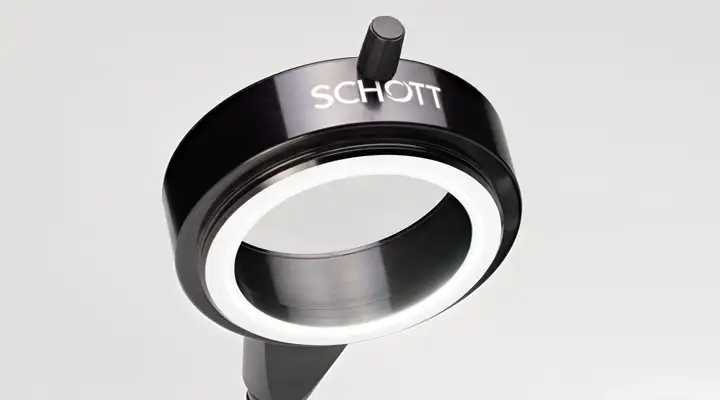 ColdVision Fiber Optic Light Guides
SCHOTT ColdVision Fiber Optic Light Guides deliver modular fiber optic illumination for machine vision and stereo microscopy, and are the ideal match for our ColdVision Fiber Optic Light Sources. With a wide product range, they provide superior longevity thanks to robust housing and high quality materials.
The stable solution for machine vision
With high mechanical stability, exceptional light transmission, and no measurable heat at the object, SCHOTT ColdVision Light Guides are highly efficient, versatile and reliable. Features such as extremely small bending radii and high flexibility add to the advantages of this modular illumination system.
Mechanical stability
Light guide designs include protection against pressure and other mechanical challenges for improved fiber longevity.
Homogeneous lighting
Perfectly harmonized system with SCHOTT ColdVision Light Sources.
Specialized design
60 years of experience provides SCHOTT with highly advanced light guide design capability.
High compatibility
A broad portfolio of adapters offers high compatibility with almost all product designs.