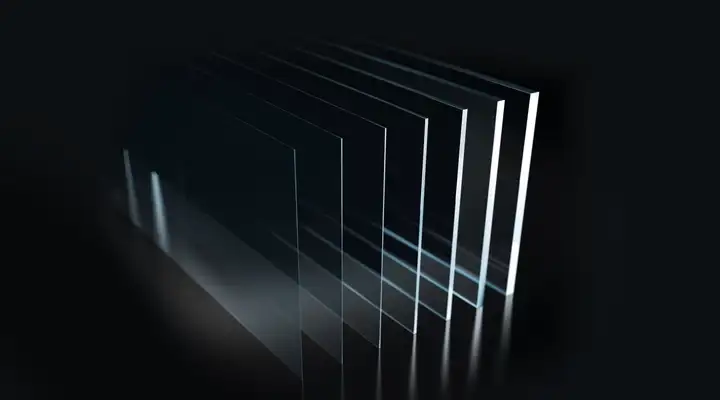 Sheets
The broad portfolio of SCHOTT glass sheets offer a vast range of properties to suit all kinds of applications, from excellent transparency and optical homogeneity to outstanding chemical and thermal resistance. Our sheets deliver versatility, reliability and quality in a wide choice of sizes and thicknesses.
All-round technical capability
Whichever SCHOTT glass sheet is right for you, you can be sure that its characteristics will be underpinned by uniformly excellent technical credentials. Smooth, flat surface quality and outstanding optical properties combine with robust thermal and chemical resistance and excellent transmission, with all materials manufactured and processed in accordance with the latest quality standards.
Excellent processing potential
Pristine surface offers the potential for additional processing such as coating, bonding and etching.
Broad portfolio of materials
Vast choice of glass types offer a wide spectrum of technical properties.
Wide range of thicknesses
Sheets are available in thicknesses as low as 0.03 mm up to 25.4 mm.
Excellent surface quality
Superior surface quality provides a premium finish and flatness, eliminating the need for further surface processing.
Exceptionally high transparency
Excellent clarity and distortion-free light transmission thanks to the purity of material ingredients.
Excellent mechanical strength
Handles demanding mechanical loads, has a reliable bending strength, and is highly resistant to abrasions and scratches.