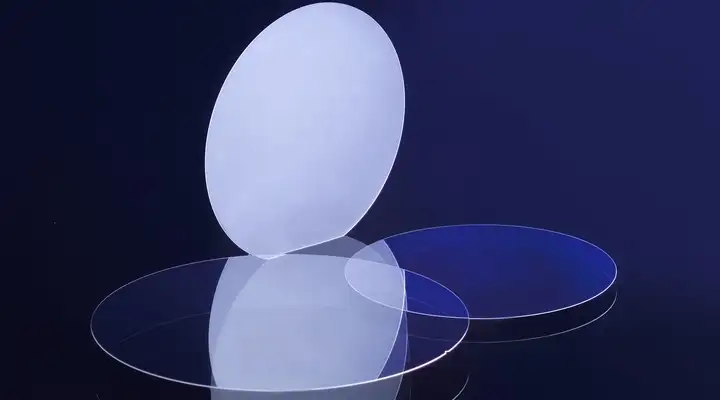 Substrates and Wafers
Over several decades, SCHOTT has built a large amount of experience in the field of substrates and glass wafers, serving the imaging, sensing, semiconductor, medical and biotechnology industries. Our experts also offer valuable help to customers in developing solutions closely tailored to their needs.
Wide choice of options delivers the ideal solution
SCHOTT's glass substrate and wafer range is built on technical excellence proven in rigorous tests. We have access to a broad range of materials, as well as advanced processing and manufacturing technologies, resulting in high-performance wafers and substrates with a wide spectrum of CTEs and the option of achieving TTVs of less than 0.6 µm. Further benefits include a range of thicknesses, tight geometric and surface tolerances, and semiconductor-ready laser marking and packaging if required.
Tight geometrical properties
Including tight thickness tolerance, low TTV and low warp.
Large choice of materials
Vast range of glass types offering a wide choice of technical properties.
Superior fire-polished surface
Our unique down-draw manufacturing process generates a high-quality fire-polished surface.
Exceptionally low wafer flatness
SCHOTT's grinding and polishing technologies achieve superior low wafer flatness.
Broad thickness range
With thicknesses from 0.03 to 3 mm, engineers and designers have flexible options.
Cleanroom-grade processing
Our cleaning and packaging processes strictly adhere to semiconductor standards.