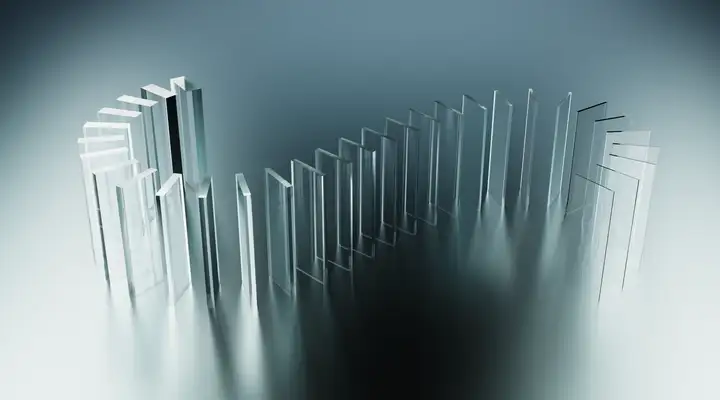 B 270®
SCHOTT B 270® offers outstanding optical performance in a wide range of thicknesses. Suitable for a broad range of applications, customers across a wide variety of industries have relied on this highly transparent, super-white modified soda-lime glass for decades thanks to its high quality.
Outstanding technical assets
A unique combination of technical qualities make B 270® a hugely popular product for a variety of applications. Delivering homogenous light transmittance across a broad wavelength range, from UV-A up to NIR, B 270® is highly versatile and adaptable. A homogenous refractive index, excellent fire-polished surface quality and geometrical properties add to its appeal, while a broad choice of design and thicknesses covers a wide variety of requirements.
Outstanding transmission properties
Consistently stable transmission from UV-A into the NIR range.
Homogenous refractive index
Highly homogenous glass is available with very low variation in refractive index.
Easy to process
Enables highly cost-effective processing
High stability against solarization
Less than 2 nm shift of the UV edge after solar radiation.
Fire-polished surface
Manufacturing process delivers high surface quality and geometry without further processing.
High coefficient of thermal expansion
A CTE of 9.4 (in 10⁻⁶·K⁻¹) offers several advantages in many optical applications.
SCHOTT B 270® - The clear choice
SCHOTT B 270® - The clear choice

SCHOTT B 270® - Outstanding transmittance properties

SCHOTT B 270® - Fire polished surface

SCHOTT B 270® - Easy to process

SCHOTT B 270® - Crystal clear Performance