B 270®
As one of our most popular products, B 270® has been relied upon for decades by our customers for a wide variety of applications, from standard optical components to packaging solutions for consumer electronics. A true all-rounder, B 270® continues to provide versatility and reliability in a vast number of areas.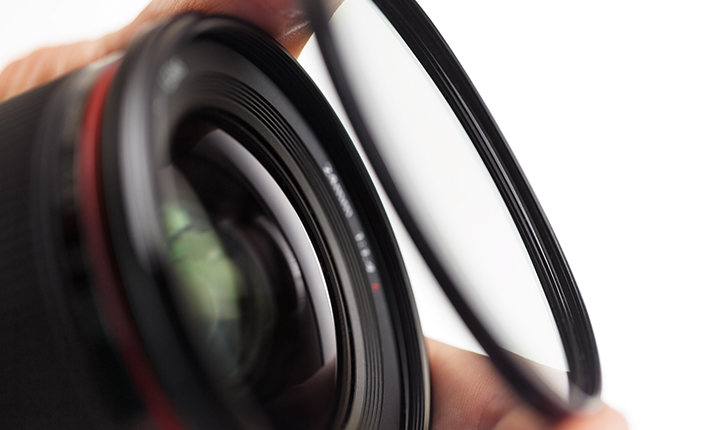 Optical filters
Optical technology never stands still, but despite the many advances in this field, applications such as high-end digital cameras rely on the finest quality optical filters to protect sensors and other sensitive components. The homogenous transmittance achieved by B 270® makes it an ideal substrate for a variety of filter coatings, closely controlling the light for the best possible performance.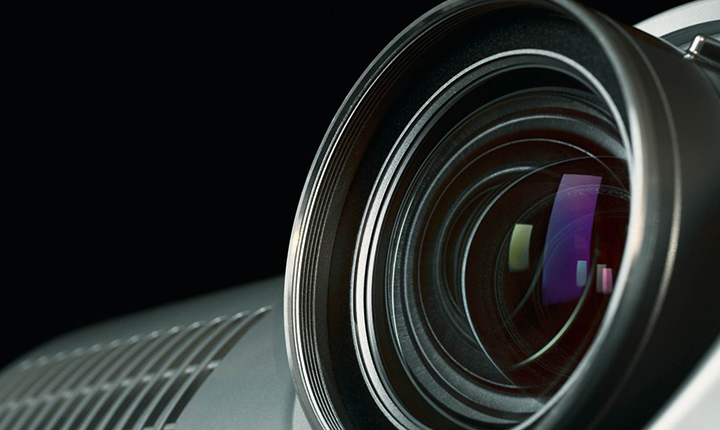 Digital projection
Advanced optical systems such as digital projectors are only as good as their component materials. These must offer stable optical properties in terms of transmittance, dispersion and refractive index in order to guide the light with efficiency and precision through the optical path. The high performance of B 270® matches the demands of several optical systems, and due to its flexibility in thickness, offers a number of cost advantages in processing.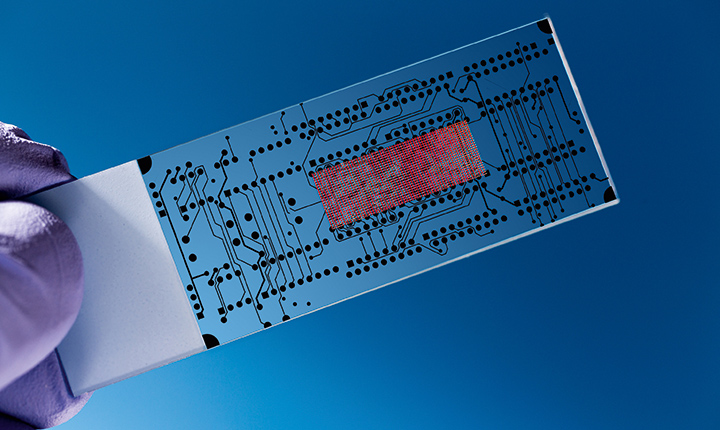 Life sciences and biotech
Modern diagnostics applications such as microfluidics rely on materials with high optical properties and low intrinsic autofluorescence to achieve the high analytical accuracy demanded by the life science and biotech fields. B 270® meets these requirements and provides an outstandingly smooth, fire-polished surface for coatings, resulting in easier, more cost-effective processing.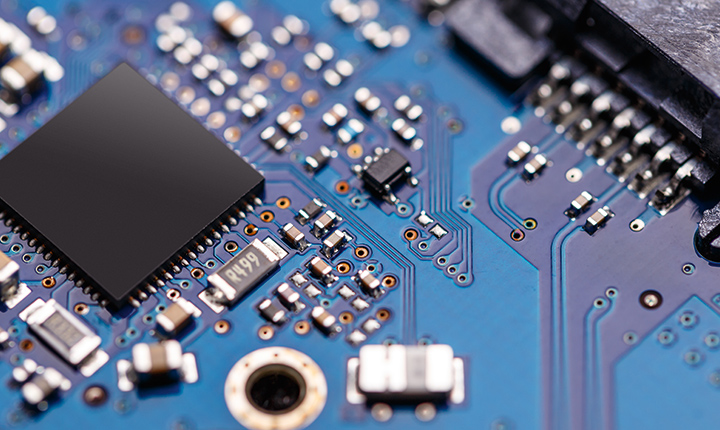 IC packaging
The protection and packaging of integrated circuits is a task that's evolving alongside the trend for smaller, more lightweight consumer electronics. The high CTE of B 270® makes it ideal for this application, while also offering high geometrical quality at lower thicknesses – a result of SCHOTT's advanced down-draw manufacturing process. B 270® is also suited to the role of package substrate or component in high-frequency semiconductor applications.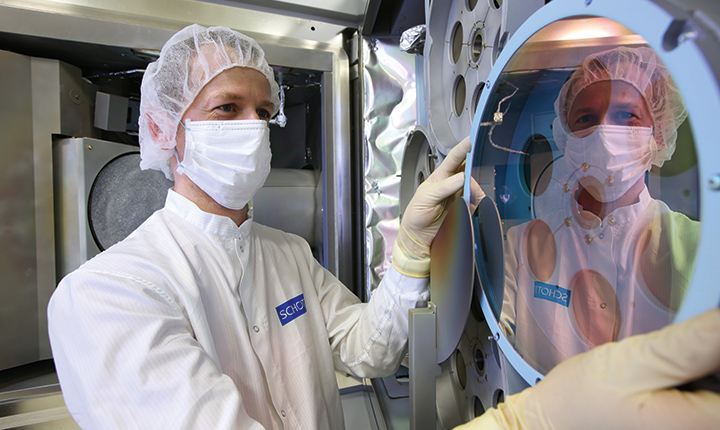 Reference samples
High-performance coatings for substrate materials are manufactured with stringent quality requirements. In order to meet the specifications of particular applications, reference samples are required for each batch of these coating processes. The homogenous transmittance properties of B 270® allow customers to measure the pure performance of their coatings in an accurate and reliable, user-friendly way.