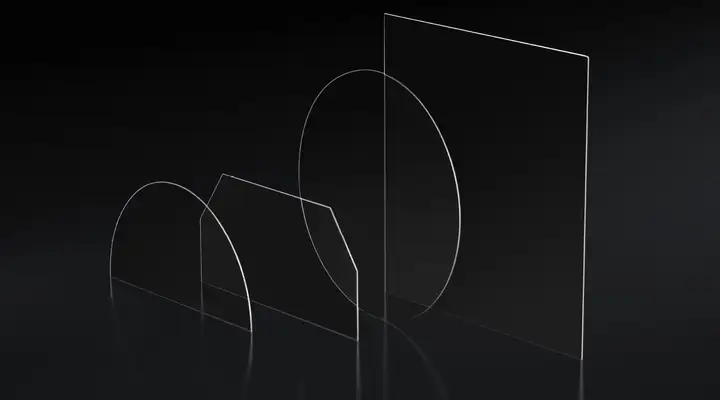 Cut-to-Size Substrates
SCHOTT Cut-to-Size Substrates cover a broad range of products and glass types, from borosilicate and aluminosilicate, to soda-lime and alkali-free. This vast choice offers an almost limitless array of size, shape and technical properties, carefully tailored to match the exact requirements of your application.
Outstanding technical properties across the range
The key benefit to SCHOTT's huge portfolio of Cut-to-Size Substrates is the range of technical properties on offer. A broad CTE range provides a choice of physical properties, while a variety of highly precise thicknesses and multiple cut-to-size formats ensure all your dimensional requirements will be met. Add a range of processing options, from edge grinding and seaming to laser marking, plus customization upon request, and you have the ideal substrate solution.
Tight geometry
Tight thickness tolerance, low TTV and low warp offer simple and reliable adaptation for customer applications.
High quality processing
Advanced techniques follow international industry standards, with customized properties available upon request.
Large choice of thicknesses
Freedom for engineers and designers with thicknesses ranging from 0.03 mm to 25.40 mm.
Outstanding thermal resistance
Able to withstand high and fluctuating temperatures.
Excellent surface quality
Surface fire-polishing provides a premium finish and flatness, eliminating the need for further surface processing.
Excellent mechanical strength
Handles demanding mechanical loads, has a reliable bending strength, and highly resistant to abrasions and scratches.