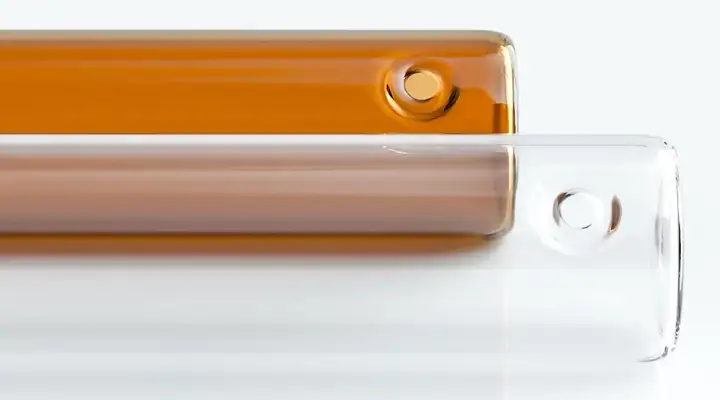 Pharmaceutical Type I Glass Tubing
SCHOTT's extensive product line of high-quality Type I borosilicate glass tubing has been designed to preserve active pharmaceutical ingredients to ensure their effectiveness.The product brands FIOLAX® and BORO-8330™ enjoy a second to none reputation as the perfect quality material for the production of syringes, cartridges, vials and ampoules.
Packaging safety starts with the right source material
Sensitive pharmaceuticals, generic drugs and modern biotech drugs can be stored safely thanks to the excellent barrier properties of glass. FIOLAX® and BORO-8330™ are borosilicate glasses with high temperature and thermal shock resistance, with their low alkali content and impressive hydrolytic and chemical resistance minimizing the risk of drug container interactions.
Dimensional accuracy
Tolerances tighter than ISO standards support precise container geometries.
High cosmetic quality
100% cosmetic inspection of each individual tube favours high yield rates all along the value chain.
Excellent chemical resistance
High hydrolytic resistance and superior Extractables & Leachables profiles minimize drug container interactions.
High temperature resistance
A low coefficient of expansion ensures a high temperature resistance, as well as thermal shock resistance.
A Zero Defect Approach – The perfeXion® Quality Process
A Zero Defect Approach – The perfeXion® Quality Process

Understand more about this incredible material.

Learn all about FIOLAX® pharmaceutical glass from SCHOTT's team of experts.