NIR Cutoff Filters
NIR cutoff filters come in three high-performing specification groups: the first features high humidity resistance, while the second features steep NIR cutoff filters. Both deliver excellent NIR absorption and top-class transmission levels. The third is NVIS-compatible for a range of night vision devices.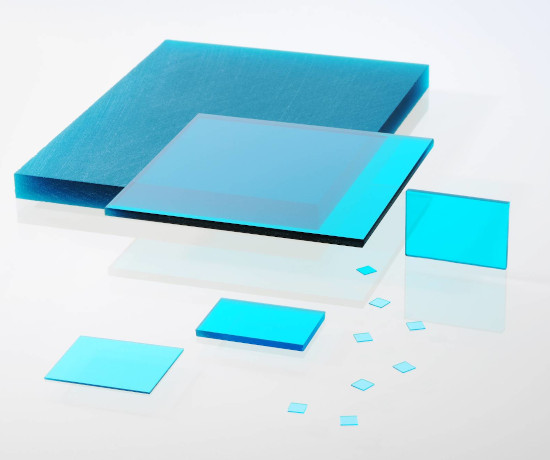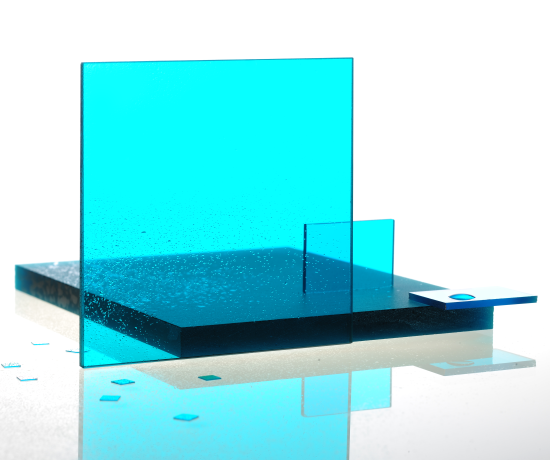 High humidity resistance filters
SCHOTT designers have carefully engineered these filters to perform in particularly challenging environments, achieving excellent picture quality with true color imaging. The purity of the glass is outstanding thanks to the low levels of 'striae' in the structure.
CHARACTERISTICS
The glasses deliver particularly high NIR absorption rates at smaller thicknesses and are excellent for use in medical equipment, stills cameras, surveillance cameras, night vision gear and a large number of industrial applications.
YOUR ADVANTAGES
Outstanding glass purity
True color imaging
High NIR absorption rates at low thickness
Low bubble content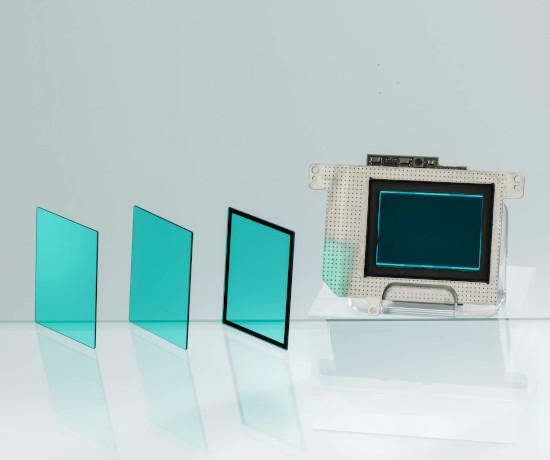 Steep NIR cutoff filters
SCHOTT'S filters with steep near-infrared cut-off have long been known for their impressive optical characteristics. In addition, they achieve incredibly high transmittance in the visible range.
CHARACTERISTICS
Like SCHOTT filters with high humidity resistance, they offer excellent NIR absorption, work extremely well in medical and imaging equipment, and come as polished filters, with extra coating, framing, and assembly options on offer.
YOUR ADVANTAGES
Excellent NIR absorption
High transmittance in the visible range
Suitable for large sensors (homogeneity, low CTE)
Low bubble content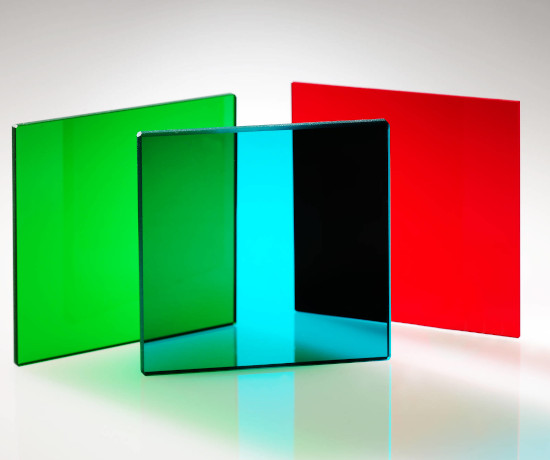 NVIS-compatible filters
SCHOTT's filters are found in a range of night vision devices commonly used by police, military and rescue forces to provide high resolution images in the dark. Since our filters have a large ratio of absorption to visible light transmittance, this ensures that night vision goggles are not disturbed by competing displays and controls.
CHARACTERISTICS
As well as the emergency services, NVIS-compatible filters are used in a range of other areas, including aviation cockpit illumination, computer and GPS displays, illuminated watches and search lights.
YOUR ADVANTAGES
High NIR absorption up to 1000 nm
Optimized for NVIS colors
Striae free glass for 6.5-inch displays