NARIMA®
From epic flagship frontages to the smallest architectural detail, NARIMA® glass brings buildings to life with vivid color effect. It creates a beautiful facade for a range of buildings, transforming concert halls, galleries, museums, memorials and corporate HQs to monuments to architecture and artistry.
Facades
NARIMA® excels in creating stunning facades that turn ordinary buildings into global landmarks. With a large range of available dimensions and colors, designers and architects use NARIMA® glass to create weather-proof and UV-resistant facades whose color changes throughout the day depending on the direction of view and lighting conditions. The result is an incredible transformation using highly durable material that will last for years.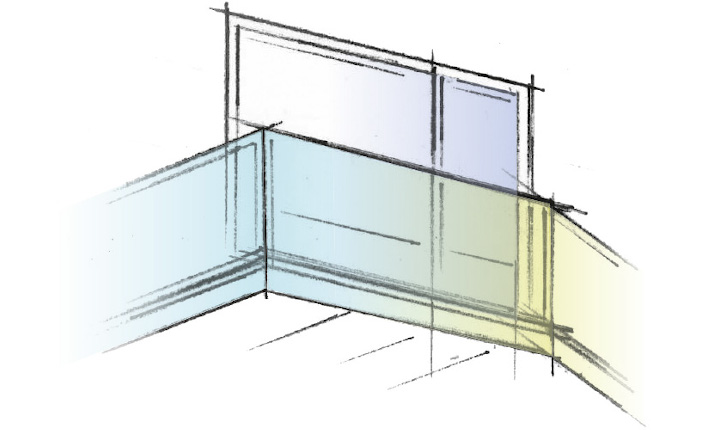 Balconies
NARIMA® offers incredible esthetic options for balconies that combine eye-catching looks with innovative functionality. Unique projects such as the balconies in the Paris apartment block in Rue Fulton emphasize the window facade while reflective properties preserve privacy for residents. And because NARIMA® is a dichroic glass that reflects complementary colors, the mood and appearance of the balconies evolve throughout the day.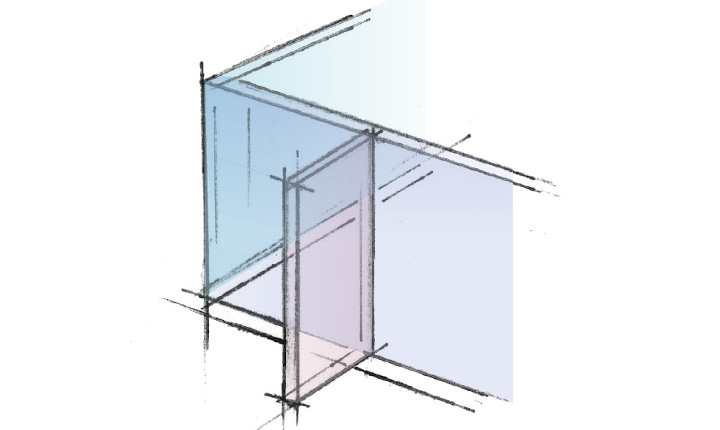 Glass fins
NARIMA® glass fins create a striking look with different color effect depending from the direction the structure is viewed. Applied as highly stable, triple glass laminates offer a unique and memorable option for building design. The 'Fins' project in Dublin's Grand Canal Square is a highly impressive example of a structure employing NARIMA® outer glass fins, where architects succeeded in creating a transparent office complex with a unique outer shell that contrasts well with neighbouring buildings.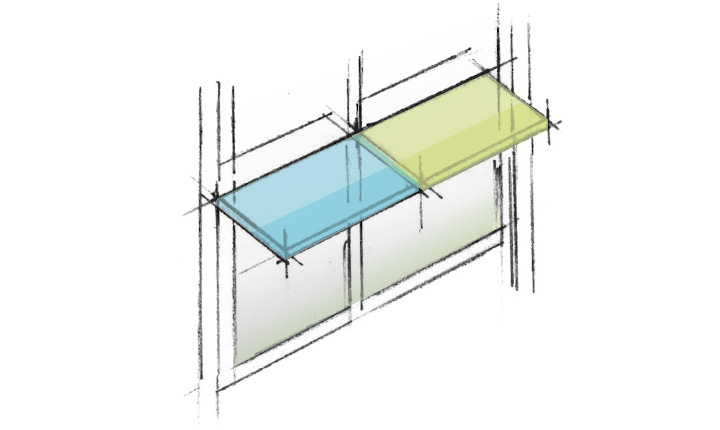 Sunshades
NARIMA® glass can also offer sunshades in stunning designs, as seen on the exterior of the Rouen Metropole in France. Different color variants interplay in a network of UV- and weather-resistant glass panes that combine robust functionality with a highly original appearance.