MIROGARD®
The MIROGARD® collection of anti-reflective glass is the result of high-tech manufacturing methods and strict scientific control – from nanometer-thin layers of metal oxides to chemical and abrasion testing.

Specifications
All types of MIROGARD® glass offer superior levels of anti-reflection, transmittance, color rendering and UV protection in a range of thicknesses. Each MIROGARD® variant is suited for a specific requirement, so discover which one is right for you using the details below.
Ordinary Glass (Float Glass)
MIROGARD®
MIROGARD®plus
MIROGARD®protect
MIROGARD®Protect Ultra
MIROGARD®DARO
Reflectance ρvA %
~ 8%
~ 0.9%
~ 1.1%
~ 0.9%
~ 0.9%
< 1%
Transmittance τvA %
~ 91%
~ 99%
~ 98%
~ 98%
~ 98%
~ 98%
Perceived color
rendering
98
100
98
99
100
100
Mechanical protection effect
low
low
low
medium to
high
medium to
high
low to
high
Splinter protection

✗

✗

✗

✓

✓

possible
Reduced visibility of fingerprints

✗

✗

✗

✗

✗

✓

UV Protection
(300 nm – 380 nm)
~ 44%
~ 48%
~ 82%
~ 99%
~ 99%
min 48%
max 99% *
Glass thickness
2 mm - 8 mm
2 mm
2 mm
4.4 mm
2.95 mm
min 2.0 mm
3 mm
3 mm
6.4 mm
4 mm
4 mm
8.4 mm
Available sizes in mm x mm
1,000 x 1,600
1,000 x 1,600
1,220 x 1,770
1,220 x 1,770
1,220 x 1,770
1,220 x 1,770
1,220 x 885
1,220 x 885
1,220 x 885
1,220 x 885
1,220 x 885
3,180 x 1,770
3,180 x 1,770
3,180 x 1,770
* UV protection value depends on MIROGARD® version that is coated with DARO.
Anti-Reflective Properties
MIROGARD® anti-reflective glass is a float glass with optical interference properties coated on one or both sides to minimize surface reflections. A special immersion procedure is used to apply multiple metal oxide layers just nanometers thick. Reflections are reduced optically by up to 90% and the glass appears invisible. At a transmission of >98%, viewers can then focus on what's important.



Advantages of SCHOTT MIROGARD®
Luminous reflectance of 0.9 %
Appears invisible
Neutral in color
High transmission
Color rendering index of Ra = 100, delivering a clear view of the art
Float vs anti-reflective glass
Conventional float glass has dependable but limited optical properties. At just 91% transmission, a significant amount of light is lost. The smaller share of this (approximately 1 %) is absorbed by the glass itself. The other 8 % is reflected by the glass surface. This reflection is perceived as highly inconvenient, especially in applications which require clear viewing. Surface finishing can help here.
Disadvantages of float glass
Luminous reflectance of 8 %
Undesirable reflections
Lower transmission
Colors appear drab
Displays art with unsophisticated colors
Float Glass
SCHOTT MIROGARD®
-

1% luminous reflectance of SCHOTT MIROGARD® compared to 8% luminous reflectance of regular glass.
Tests and Cleaning
SCHOTT invests a great deal of time and effort to ensure that art lovers around the world have an uninterrupted view of their favorite pieces. The result is a high-tech, anti-reflective art glass of the highest quality with a surface that is extremely stable, easy to clean and highly resistant to abrasion.



Benefits of SCHOTT dip-coated glass
Burned-in surface coating
Highly resistant to abrasion
Extremely stable
MIROGARD® is also mechanically robust and highly resistant to chemicals, delivering durable performance in every application. Key properties include:
High mechanical durability proven by international standards
Easy handling and processing
Robust surface for daily cleaning cycles
Testing
MIROGARD® undergoes a series of rigorous tests, split into mechanical and chemical:
Mechanical tests
Tesa Test, which highlights the durability against the forces of adhesive tape being ripped from the coating.
Taber Abrasion Test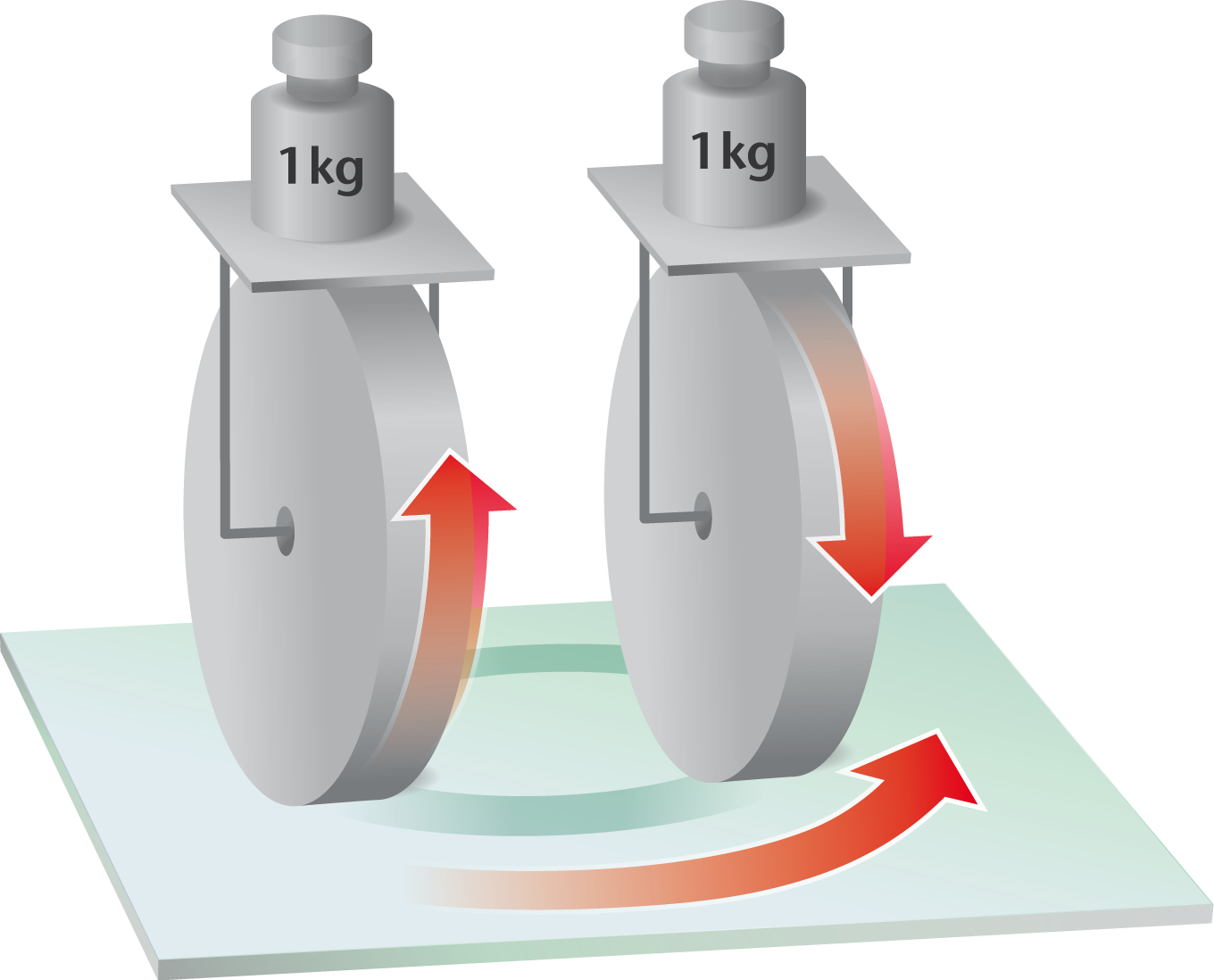 Testing the abrasion resistance of coating with the Taber Abrasion Process
Pencil Hardness Test. Here MIROGARD®achieved class 9H, a significantly higher score than other anti-reflective surfaces.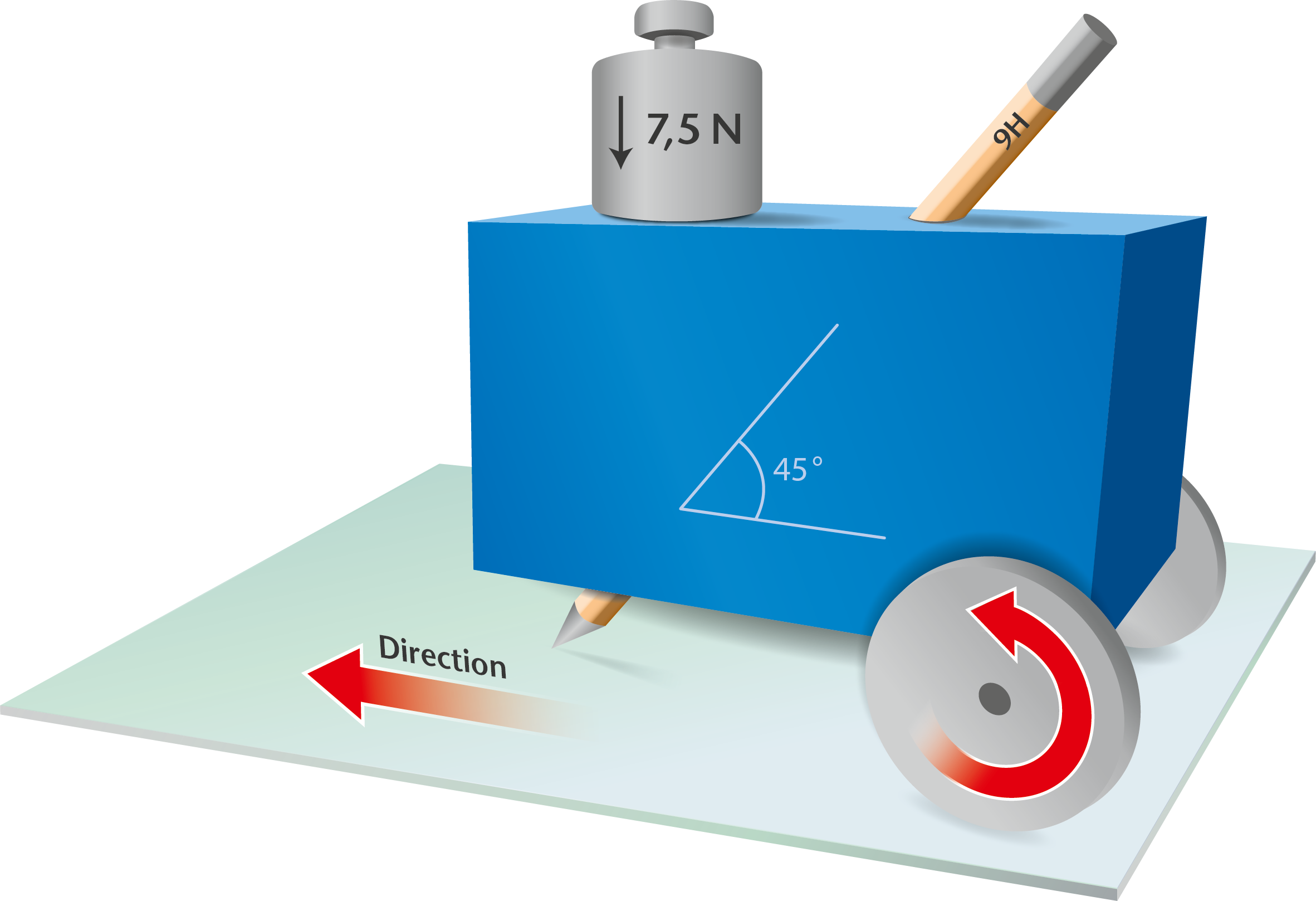 Pencil Hardness Test to check scratch resistance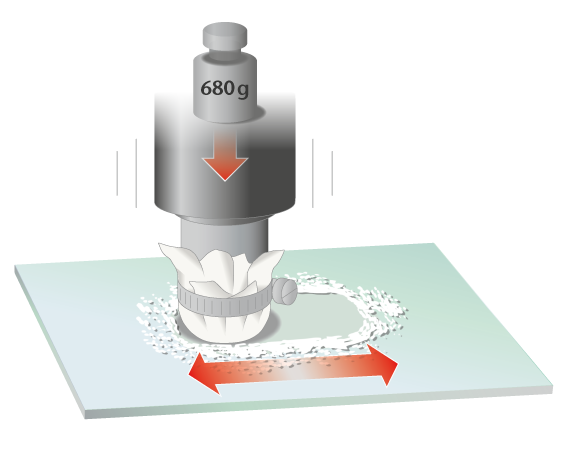 Cheesecloth test shows the good resistance of the coating
The Cheesecloth Test is an indicator of the good resistance of the coating. It's based on DIN ISO 9211-4 and simulates moderate abrasion. In this test, a cushion of gauze is pressed onto a coated surface with a certain force and then moved several times. The surface is then checked for damage. Competing products are 95 % worse than SCHOTT products in this test.
Chemical tests
Standardized CASS (Copper-accelerated Acid Salt Spray) test
NSS (Neutral Salt Spray) test, which examines the anti-corrosive coating
MIROGARD® DARO
The difference between anti-reflective picture glazing and MIROGARD® DARO can be seen immediately. This durable, anti-reflective coating with oleophobic properties, is one of the best products on the market for eliminating fingerprints and smudges on picture glazing.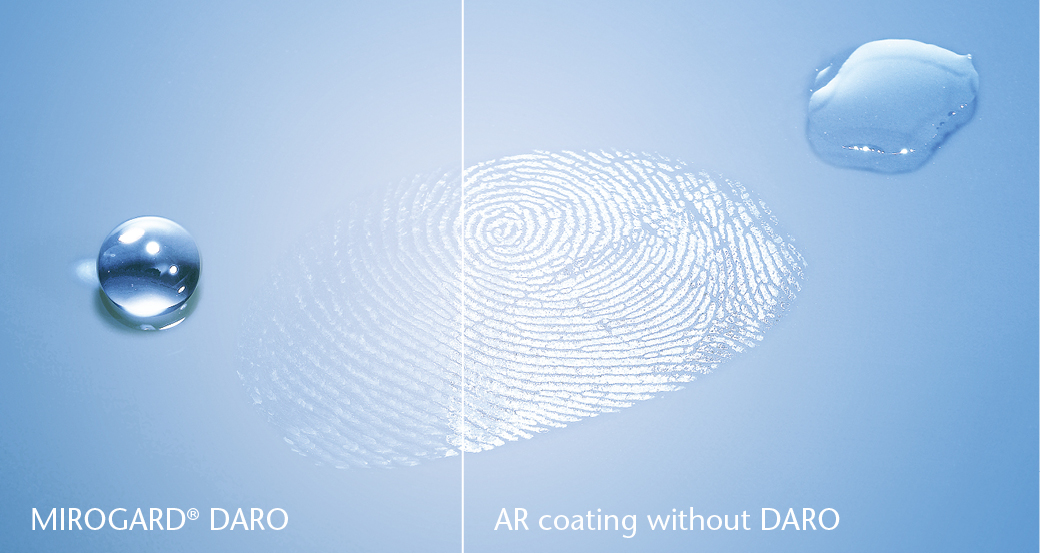 Specifications MIROGARD®DARO:
Glass thickness
2 – 4 mm
Available sizes
990 x 1,770 mm
Luminous reflectance
< 1%
Light transmission
~ 98%
Color rendering index
Ra= 100
Combination with other properties possible
Fingerprint-free
Fingerprints have a crucial impact on the optical properties of an anti-reflective coating and are much more visible than on uncoated glass. MIROGARD® DARO eliminates these fingerprints using a combination of oleophobic and hydrophobic properties, reducing their visibility down to 10 %.
Easy to clean
The DARO coating is a proprietary blend of hydrophobic and oleophobic molecules that are optimized to bond with the nano-features of SCHOTT´s anti-reflective coating. Oleophobic and hydrophobic surfaces (initial water contact angle > 110°) don't allow grease and sweat from fingers to stick to the glass and any remaining residues can be removed very easily by dry wiping.
Equally applied imprint on MIROGARD® DARO and anti-reflective glass (both glasses wiped dry three times)