Optical Filter Glass
SCHOTT's industry-leading portfolio of optical filter glass features groups of products particularly suited to certain applications, which we gather into product variant families to make the huge range more convenient for you to choose from. In all cases, high quality components and quality assurance are key.
Standard Portfolio
SCHOTT optical filter glasses are supplied in a range of formats:
Standard matte plate
Customized cut blank
Polished filters
Polished and coated filters
In addition, a standard matte plate (165 x 165 x 4 mm) is available on short notice, as well as filters polished with customized geometry. Assemblies are also possible, as well as additional coatings that may enhance the function of the glass and add additional features.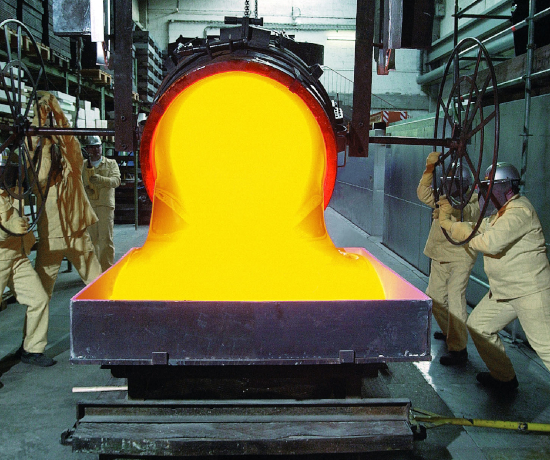 Inquiry Glasses
As well as an extensive standard portfolio of optical filter glass, SCHOTT is also able to produce outdated glasses on special request. For special requirements, a custom-designed melt can be performed to produce glass made to your exact specification.
Several melting technologies are available, from Labscale to full industry production, with the availability of special property measurements.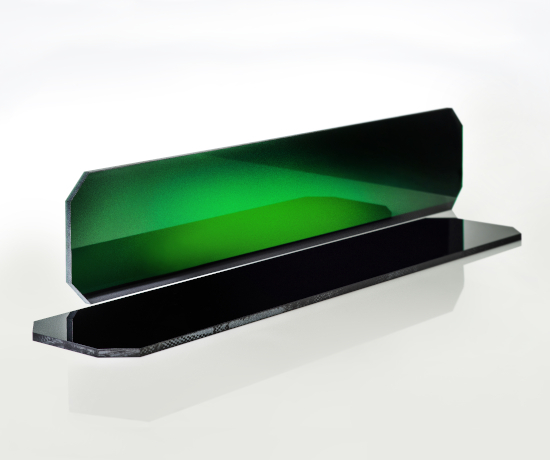 Large Geometries
Some applications require an unusual size of filter glass. The advanced melting technology used by SCHOTT can yield extremely large formats up to several tons in weight. These large filters exhibit physical properties such as high homogeneity and low stress, and are suitable for areas including astronomy and science.