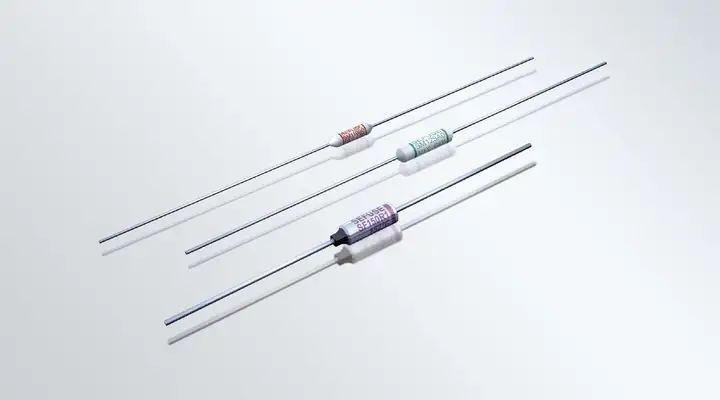 SEFUSE®
SEFUSE® is SCHOTT's established brand of thermal links, which are designed to protect electronics from catching fire by cutting off electrical circuits in case of overheating. SEFUSE® thermal links deliver long-lasting performance and serve many applications, including home appliances, automobiles, and workplace electronics.
High-reliability thermal protection devices
For several decades, SCHOTT has been a leading developer and manufacturer of thermal link protection devices under the SEFUSE® brand. SEFUSE® thermal links offer several distinct advantages that position them as the best choice to protect electronic devices from dangerous instances of overheating.
EXPLORE PRODUCT PROPERTIES IN DETAIL
Proven track record
SEFUSE® is the world's leading brand for reliable, long-lasting thermal links.
Excellent temperature rating
The SFH/R series has high Tm (maximum temperature limit), enabling excellent insulation performance at high temperatures.
Eco-friendly
SEFUSE® thermal links do not contain hazardous substances and are WEEE-compliant.
SEFUSE® Thermal links: High-reliability thermal protection devices