Sealing Glass Tubing and Rods
SCHOTT Sealing Glass Tubing and Rods have a number of product variants defined by optimized characteristics designed for use in specific applications. Where a glass does not fulfill all requirements, we work closely with customers to develop a unique solution.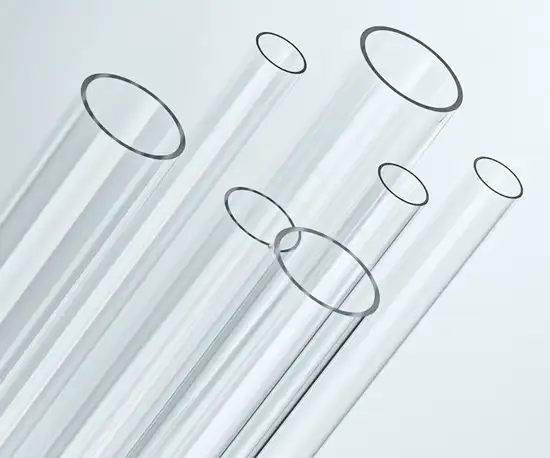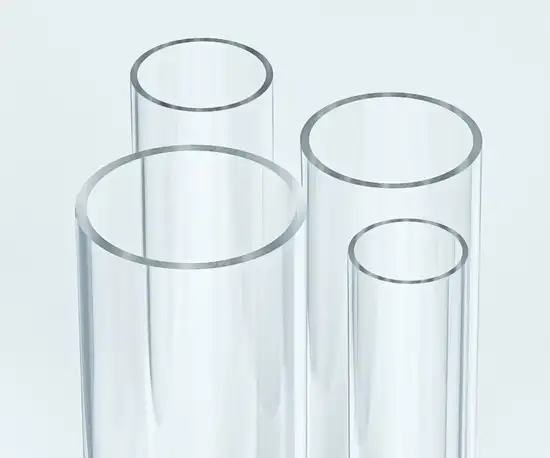 Sealing glass tubing for Kovar
For direct sealing to Kovar, SCHOTT 8250, 8245 or 8800R glasses are widely used, while SCHOTT 8448, 8449 and 8447 enable DURAN® borosilicate glass tubing to form a graded seal with the alloy.
Glass types for direct sealing to Kovar
SCHOTT 8250
This borosilicate glass is ideal for sealing to Kovar and molybdenum, and it offers outstanding electrical insulation. Popular applications for this glass include X-ray and transmitting tubes, image amplifier tubes, cladding tubes for optical fibers, ozone generators, and helium-neon (He-Ne) laser systems and high frequency applications.
SCHOTT 8245
A borosilicate glass suited to sealing to Kovar, metals and molybdenum, SCHOTT 8245 offers outstanding low background noise for sensors and provides minimal X-ray absorption similar to SCHOTT 8250. Popular applications include X-ray and photomultiplier tubes.
SCHOTT 8800R
This highly chemically resistant glass is suitable for outdoor use in ambient conditions such as solar thermal power stations.


Glass types for transition from DURAN® to Kovar
SCHOTT 8447
This intermediate glass is a sealing partner for SCHOTT 8449 and the alloy Kovar. It's suitable for use in transmitter and X-ray tubes, as well as other electronic systems.
SCHOTT 8448
SCHOTT 8448 is an intermediate sealing glass that bonds effectively to DURAN® borosilicate glass tubing, SCHOTT 8449, and tungsten. It is suitable for use in transmitter and X-ray tubes, as well as other electronic systems.
SCHOTT 8449
This intermediate glass offers glass-to-glass sealing with SCHOTT 8447 and 8448, enabling it to be used in the same applications as SCHOTT 8448 and SCHOTT 8447 as a graded seal containing all three glass types.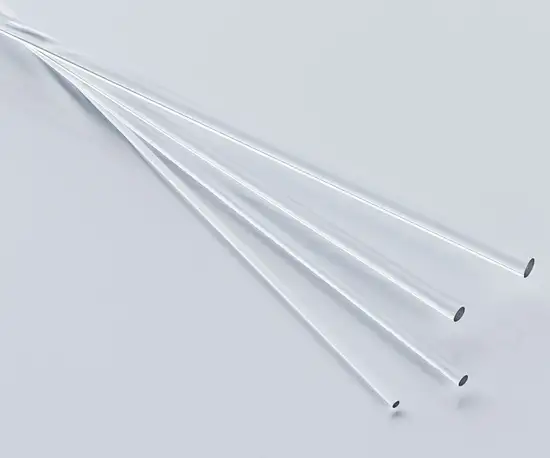 Graded seal glass rods
Commonly known as 'Transition Glasses', this group of graded seal (GS) glass rods was acquired by SCHOTT from TRANSITION GLASS PRODUCTS LTD. (TGP) in 2017, and offers a strong seal between glass with a low thermal expansion (CTE) and materials such as metal electrodes. A common use is fusing a quartz-based glass with tungsten electrodes in flash lamps.
GS10
This intermediate transition glass is used to seal fused silica with tungsten. In order to reduce the difference in thermal expansion, further sealing glasses can be added between tungsten and GS10, for example, GS20. This is often found in specialty lighting.

GS20
GS20 is highly versatile among the GS range of glasses. This product seals well with all other glasses in the family: GS10, GS25 and GS30. Common applications include flash lamps and cinema lamps.

GS25
GS25 offers a strong seal with the related glasses GS25 and GS30. Applications include quartz-based lighting products.

GS30
Sealing with GS20 and GS25, GS30 also bonds with the versatile and durable DURAN® glass tubing.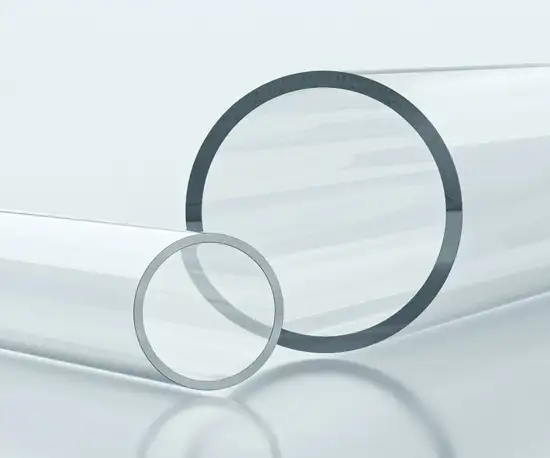 Sealing glass tubing for molybdenum
Molybdenum is a low expanding metal and a popular material for hermetic glass-to-metal sealing. Sealing glasses for molybdenum need to offer high temperature resistance and an exceptional bond. Tight geometrical tolerances also enable efficient automated processing.
SCHOTT 8252
SCHOTT 8252 is directly sealable to the metal molybdenum, making it a popular and effective aluminosilicate glass in halogen lighting, particularly in automotive systems. SCHOTT 8252 is alkaline-free for long-life halogen lighting and offers high electrical resistance which makes the glass also ideal for high frequency applications.

SCHOTT 8253
This thermally resistant, aluminosilicate glass tubing is sealable to molybdenum and offers a significantly higher level of thermal resistance than borosilicate glasses. This makes it the variant of choice for halogen lamps in the automotive industry that require high electrical resistance.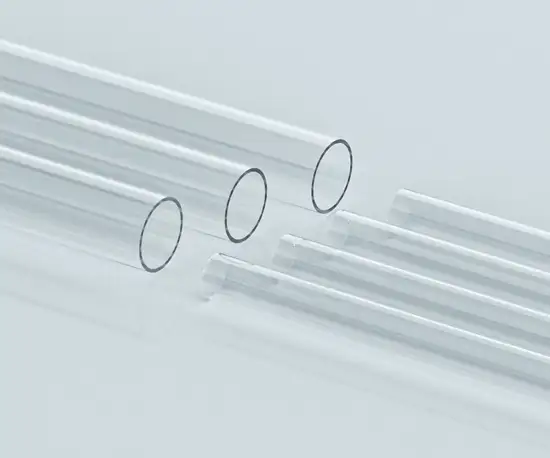 Sealing glass tubing for tungsten
Tungsten has been a popular electrode material for over a century, especially in the area of lighting. Tungsten sealing glasses offer the possibility of hermetic glass-to-metal seals in applications such as sensors.
SCHOTT 8487
This highly versatile glass plays a key role in numerous electronic systems. It offers a highly effective seal with tungsten electrodes in flash lamps, where it enables high maximum temperatures and fast temperature changes.

SCHOTT 8337B
The high UV-transmitting qualities of this glass tubing make it highly suitable for UV light detection devices and UV-C lighting.

SCHOTT 8448
Part of the SCHOTT glass family tailored to Kovar sealing, this highly versatile glass also bonds to tungsten for use in transmitter and X-ray tubing.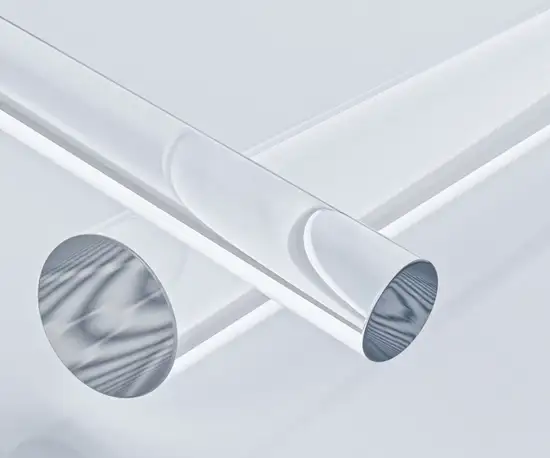 Sealing glass rods for fused silica
SCHOTT's expertise in glass sealing results in an ability to bond DURAN® borosilicate glass to fused silica (quartz). This involves the use of intermediate sealing glasses 8230, 8229 and 8228, sealed in that order for bonding.
SCHOTT 8228
This glass can be sealed to fused silica and SCHOTT 8229, forming the final stage of the sealing process that bonds DURAN® glass tubing to fused silica.

SCHOTT 8229
This intermediate glass can be sealed to SCHOTT 8228 and 8230.

SCHOTT 8230
This intermediate glass can only be sealed to SCHOTT 8229.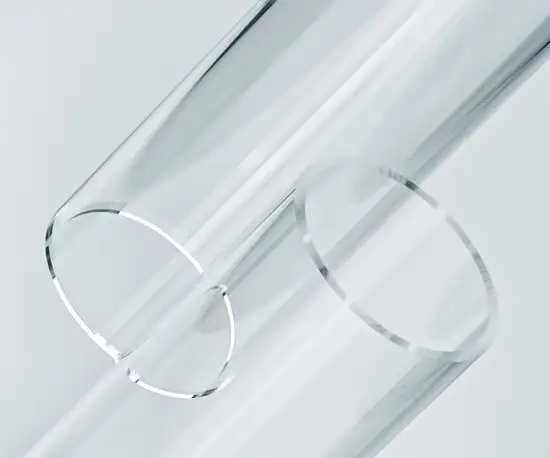 Sealing glass tubing for materials with higher thermal expansion
If connectivity to higher thermal expanding materials such as pH-sensitive glasses or, for example, platinum is the key requirement of your application, this variant is ideal.
SCHOTT 8366
This glass is especially suitable for bodies of glass electrodes and offers high electrical insulation. This makes it the ideal material for pH electrode tubes.

SCHOTT 8436
Suitable for bonding with sapphire windows, this glass offers high chemical and hydrolytic resistance, and is particularly resistant to sodium vapors and alkaline solutions.