SCHOTT RealView®
SCHOTT serves augmented and mixed reality innovators worldwide as the leading provider of substrates for the waveguides in smart glasses or head-mounted devices. For all technologies within the industry, SCHOTT has the right products in its portfolio to fulfill the highest quality demands to serve these rapidly growing market.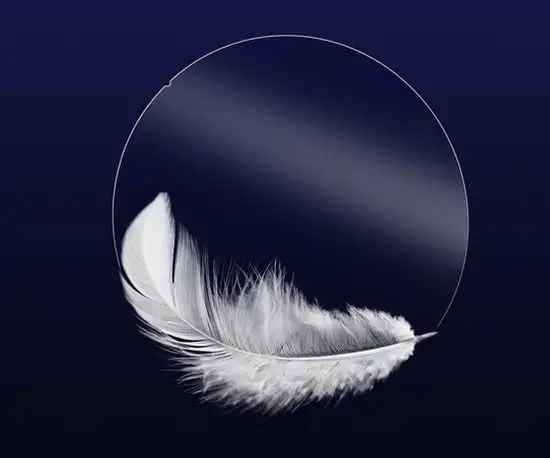 SCHOTT RealView® 1.9 lightweight
SCHOTT RealView® 1.9 lightweight enhances the SCHOTT family of high index wafers with an significantly reduced weight for an all-day wearing comfort.
CHARACTERISTICS
With a reduced density of 20%, SCHOTT RealView® 1.9 lightweight does not compromise in image quality and keeps the high refractive index, which is needed for the augmented reality industry.
YOUR ADVANTAGES

High refractive index and low density offered at the same time.
Proven suitability for nanoimprint lithography manufacturing.
Index-matching resin available.
Tailored for high mechanical robustness.
AR industry track record in mass production of wafers consistently fulfilling the highest quality standards.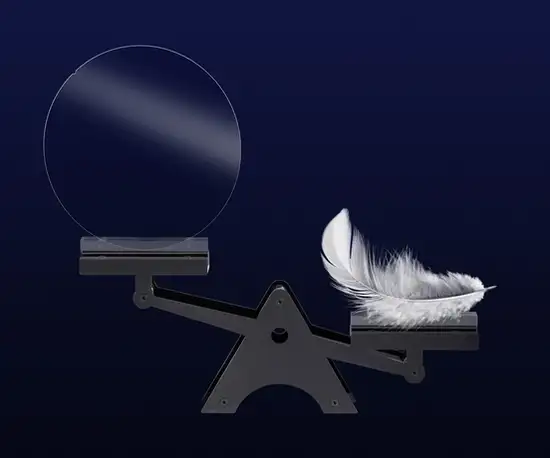 SCHOTT RealView® ultra
This new grade of ultra-flat wafer minimizes the fluctuation of image quality for diffractive waveguides and enables thinner and lighter devices to maintain stunning image quality.
CHARACTERISTICS
Decreasing glass density or wafer thickness can offer essential weight reduction for waveguides, but it comes at a price in terms of lower image quality. SCHOTT RealView® ultra not only improves wafer flatness by up to 60% but also boosts image quality, enabling AR device makers to minimize image variation between individual eye pieces and maximize production yields.
Applicable to the whole SCHOTT RealView® portfolio, this new ultra grade can also remove up to 30% of weight from the scale, and combined with the low-density SCHOTT RealView® 1.9 lightweight, SCHOTT RealView® ultra can even deliver a waveguide weight reduction of up to 50%.
YOUR ADVANTAGES

Tight flatness control minimizes light beam deflections in the waveguides to enable the highest image quality.
Higher tolerances for stacking multi-layer waveguides help increase manufacturing yield.
Thinner lightweight waveguides can be produced without compromising image quality.
Full immersive experience with the highest wearing comfort.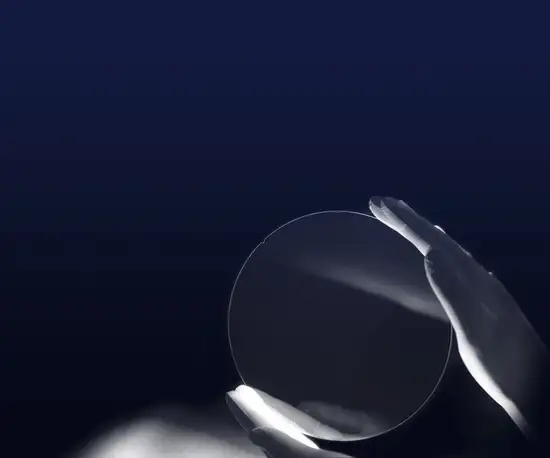 SCHOTT RealView® with titanium dioxide coatings
These high-refractive index wafers enable high-performance waveguides with nanostructures created by reactive ion etching.
CHARACTERISTICS
With a broad variety of refractive indices, SCHOTT RealView® is the leading substrate for the additive method, with index-matching resins and a subtractive approach with direct etching into the glass.
To complement SCHOTT's portfolio for the surface relief gratings industry, SCHOTT RealView® substrates are also available with dedicated coatings for reactive ion etching (RIE) applications. In combination with high-index RealView® substrates, this opens the door for the development of highly immersive devices with large Fields of View. By using a single high-performance waveguide layer, miniaturization and weight reduction can be taken to the next level.
YOUR ADVANTAGES

Tight thickness control of TiO2 layer (nanometer range).
High homogeneity in pinhole-free TiO2 layer.
'SCHOTT RealView® ultra' quality as the foundation for great performance.
Tight roughness control.
Strong adhesion between coating and wafer.