PYRANOVA®
Widely used in office and residential buildings to provide effective thermal insulation in case of fire, PYRANOVA® is a popular choice for interior and exterior doors, an attractive and highly secure option for facades and glass partitions, and an elegant, transparent and protective material for flooring.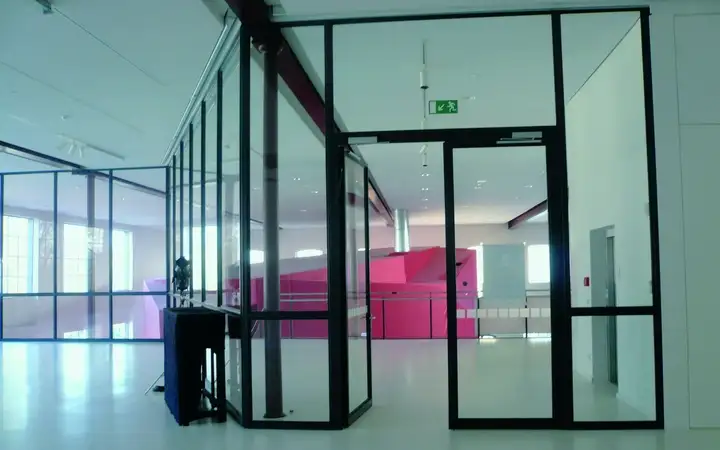 Doors
The multi-layered PYRANOVA® laminate glass is a highly reliable and heat-resistant choice for interior and exterior doors. Whether fitted in timber or steel frames, PYRANOVA® achieves excellent levels of security for fire doors. SCHOTT's reputation for flexibility is also reflected in the range of sizes we can deliver.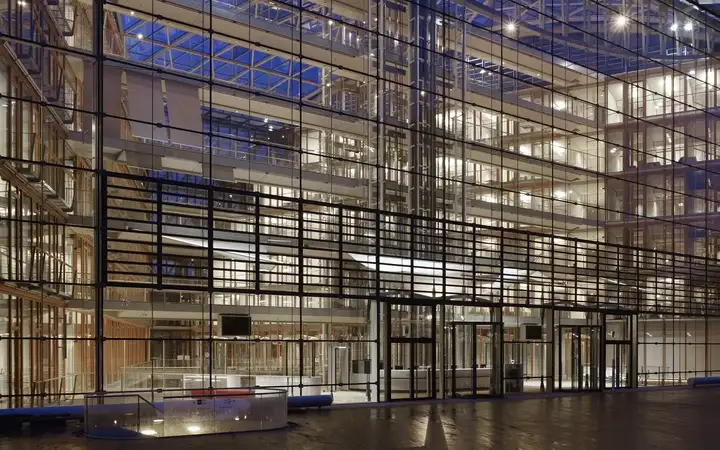 Facades
Protective glazing can perform many different functions within a building. As well as its primary purpose of preventing the vertical and horizontal spread of fire, smoke and heat, ISO PYRANOVA® can be used in facades to offer additional levels of shading and thermal and noise protection. Working with system partners, SCHOTT can develop a wide variety of PYRANOVA® designs, with individual specifications depending on customer need.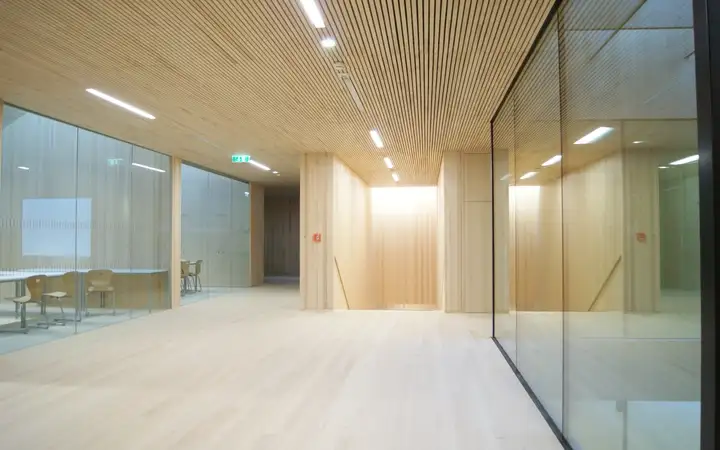 Partitions
Heat-resistant security glazing does not have to block light from a space – in fact it can effectively control light to optimize its flow. Transparent fire-rated partitions offer fire protection that allows daylight to flow from room to room. PYRANOVA® is often used as stylish protection for stairways and landings, offering thermal insulation and high visibility in the event of a fire, and protection against its spread.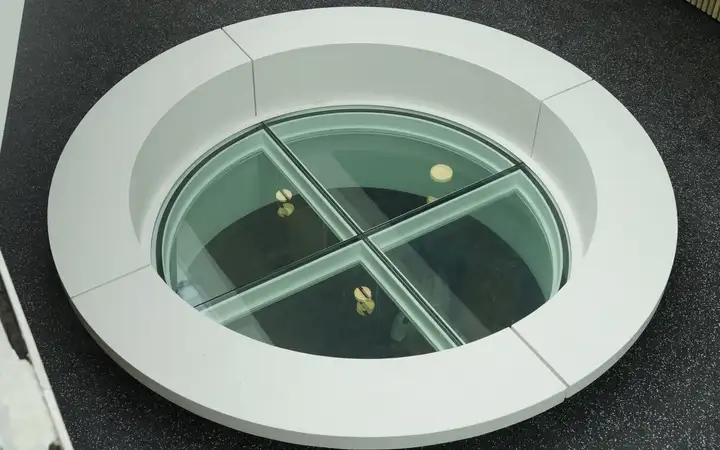 Floors
Using glass within a floor space can provide a highly attractive feature, allowing light through floors to create a bright and modern space. PYRANOVA® can be designed to be fitted flush to existing floors, creating a seamless appearance and minimizing obstructions. PYRANOVA® has been tested as part of glass floor construction to EN 1365-2 standard, and has achieved fire ratings of REI 60 and REI 120 to ensure peace of mind and security.