Optical Components
SCHOTT continues to advance the technical quality and performance of its optical components, improving effectiveness and expanding the range of options. Whether it's lenses, aspheres, prisms, plano optics, or optical glass wafers, we work closely with our customers to develop the ideal solution.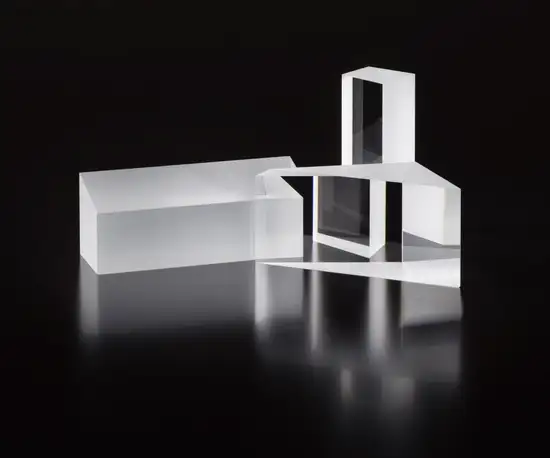 Prisms
Flat polished surfaces of prisms are used for the refraction, reflection or dispersion of light, and are positioned inside optical systems. SCHOTT is expanding the potential of prisms by using non-standard materials to improve and expand the range of technical specifications and applications.
CHARACTERISTICS
Offering excellent thermal stability, prisms using total internal reflection avoid loss of light in the optical path. SCHOTT also manufactures prisms using non-standard glasses, which results in even higher standards of homogeneity (up to H4 level). Whether right-angle, rhomboid, roof or penta, SCHOTT prisms can stretch the boundaries of design for a vast range of applications.


YOUR ADVANTAGES
SCHOTT offers prisms at various processing stages: milled, polished, coated, cemented or assembled.
The most appropriate processing method (CNC or pressing) is selected depending on the quantity, size and type of glass.
Extensive expertise in cementing.
Flexible production process – from a single piece to serial production.
All prisms can be coated to specific custom designs to serve your chosen application.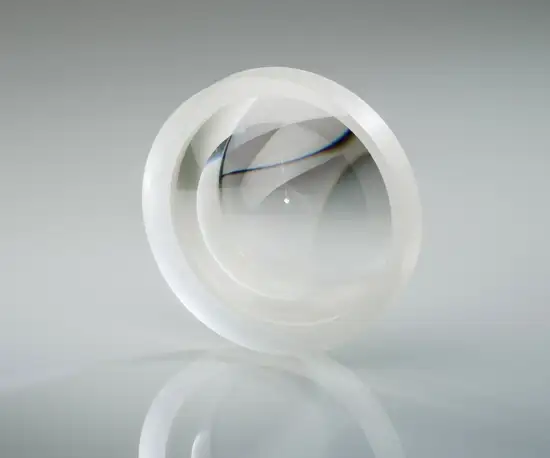 High precision aspheres
As industries continue to demand lighter, more compact imaging systems, SCHOTT is advancing the field of high precision aspheres. The unique profile of this lens helps to eliminate spherical aberrations and produce a superior image quality.
CHARACTERISTICS
Aspherical lenses are increasingly used to replace multi-spherical element assemblies, resulting in more lightweight and compact designs. Aspheres are found in a growing number of digital projection, camera and cine lens systems, as well as high power laser systems, medical apparatus and satellites. The ultra-smooth surfaces, combined with a range of different materials and advanced coatings, can open up new opportunities for many industries.


ADVANTAGES
Suitable for demanding, high performance applications.
Customized products.
Single piece to serial production capability.
SCHOTT masters the entire value chain, from raw glass to final product.
All aspheres can be coated to specific designs to suit your chosen application.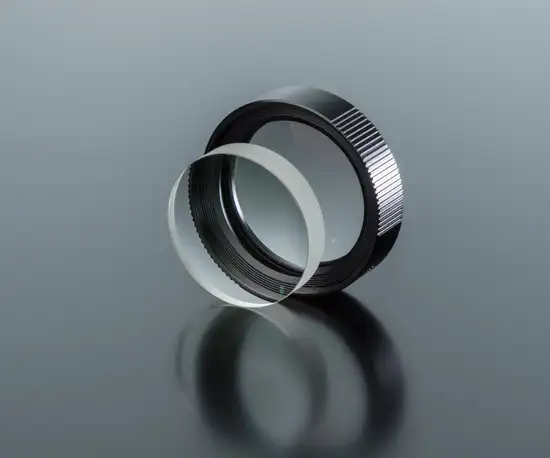 Spherical lenses
Many different industries rely on spherical lenses to collect, focus and diverge light, with applications including projection systems, cameras and microscopes. These depend on spherical lenses to expand light and enhance focus and imaging quality.
CHARACTERISTICS

SCHOTT spherical lenses are available as singlets, doublets and triplets in a variety of shapes, and we are always happy to customize products for individual customer needs. We use all types of optical glass materials upon request, including fused silica, with SCHOTT's expansive range of coatings widening the choice of options.

Spherical lenses also function as part of lens systems performing an achromatic function, with multiple elements working together to limit chromatic and spherical aberrations and bring separate wavelengths into focus on the same plane.
YOUR ADVANTAGES
SCHOTT masters the entire value chain and can leverage its renowned product portfolio to produce customized spherical lenses.
Singlet, doublet, and triplet spherical lenses available in different processing stages, including matt, polished, coated, and cemented.
Customized coatings available to suit your application.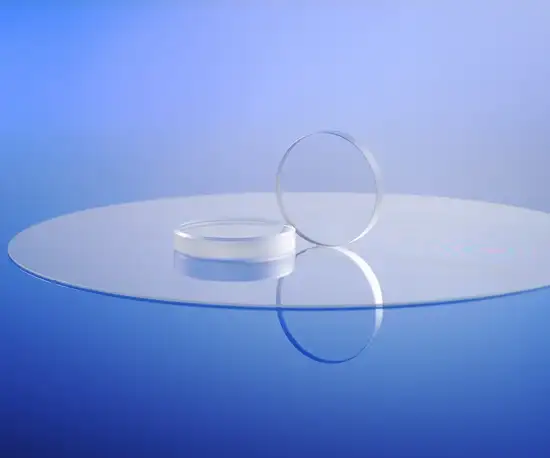 Plano optics
Windows and substrates are essential elements within optical and imaging systems, serving as the platform for customized coatings or transparent components that help to achieve efficient, distortion-free light. SCHOTT's expertise in this field results in an unrivalled range of options for our customers.
CHARACTERISTICS

Glass substrates are components manufactured from materials ranging from optical and technical glasses to fused silica, sapphire and other crystals. They are polished to a tight specification and serve as the base for coatings in optical systems such as beam splitters and interference filters, reflecting or transmitting light according to precise specifications.

Windows are transparent or coated components, mostly plano-plano parallel polished, which facilitate exceptional performance in optical and imaging systems. The tight tolerances and low CTE offered by SCHOTT components ensure optimum results regardless of application.


YOUR ADVANTAGES
SCHOTT masters the entire value chain and can leverage its renowned product portfolio to produce windows and substrates closely tailored to your requirements.
Flexible production process – from a single piece to serial production.
Extensive expertise in gluing, cementing and sub-assembling to integrate substrates and windows into custom-designed hardware.
Customized coatings available on request, along with double- or single-sided polishing.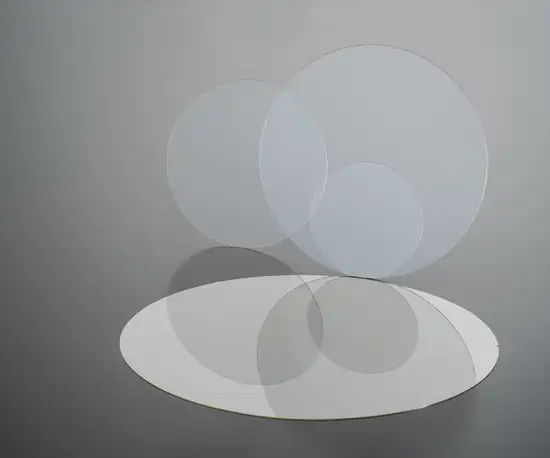 Optical glass wafers
Industries relying on optical components continue to demand smaller, more lightweight products to drive their technologies, and glass wafer substrates have a vital role in modern optics-based systems.
CHARACTERISTICS

The technical specifications of SCHOTT optical glass wafers depend on your requirements as a customer, enabling you to find the right combination of characteristics that suits your application. We can achieve highly impressive specifications in terms of refractive index, Abbe number, transmittance and coefficient of thermal expansion (CTE), and we can work with you to develop the right combination of qualities. Typical applications for wafer-level optics include optical sensors, micro-optics and camera optics, nanoimprint lithography (NIL), and advanced metrology.


YOUR ADVANTAGES
High volume production of wafers in diameters of 150-300 mm.
Excellent surface roughness of <1 nm.
Outstanding total thickness variation (TTV) of <1 µm.
Wide range of material families available: optical glasses, technical glasses, fused silica, filter glasses, glass-ceramics and sapphire.

A variety of melting and processing techniques enable us to supply large volumes of high precision wafers tailored to your needs.