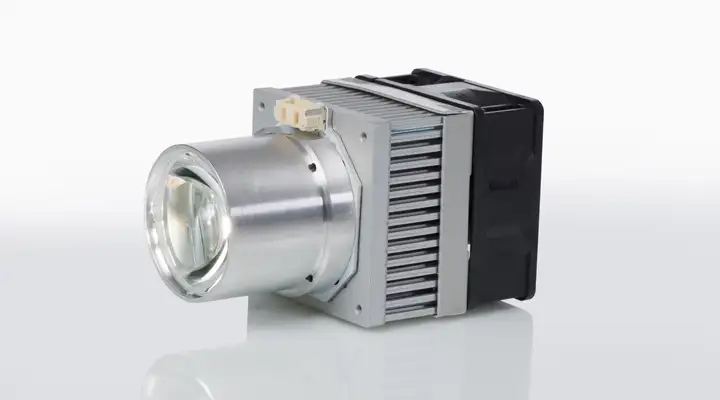 LED Fiber Lighting Module
The exceptionally bright SCHOTT® Fiber Lighting Module (FLM 4) couples LED light into small fiber optic bundles to provide an effective light source for a range of applications. This impressive illumination is ideal for complex surgical operations and precise diagnostic procedures.

Powerful performance
The FLM 4 combines excellent color rendering index capabilities and color temperature spectrum with adjustable light intensity and flicker-free vision to create powerful illumination for a wide range of medical applications. An integral cooling system also delivers optimum cooling of LEDs and improved component lifetime.
EXPLORE MATERIAL PROPERTIES IN DETAIL
Highly customizable
Customized versions with higher color rendering indexes and different color temperatures available on request.
Small footprint
Allows easier integration into end-user systems.
Dimmable
LEDs can be dimmed between 0% and 100%.
Flicker-free
Consistently even light whatever the brightness.