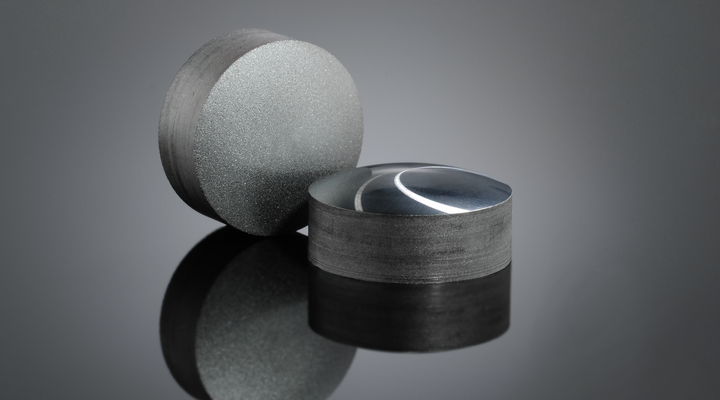 Infrared Glasses and Materials
For effective levels of transmission, SCHOTT's Infrared Glasses are the ideal solution. Our glasses are precisely engineered to work seamlessly with other infrared materials to create cost-effective, high-performing optical designs for a range of imaging equipment.

Specialized production for your applications
SCHOTT Infrared Glasses and Materials can be processed using a variety of manufacturing techniques to achieve the best results for different infrared glasses. This includes conventional grinding and polishing, and single-point diamond turning and molding, while we also offer low- and high-volume production to meet any requirement. For protective windows made out of sapphire or multispectral zinc sulfide, customized coatings are available for adaptation to specialist applications.
EXPLORE MATERIAL PROPERTIES IN DETAIL
High transmission
Excellent transmission in the shortwave (SWIR), midwave (MWIR), and longwave (LWIR) IR ranges.
Low dn/dT and low dispersion
Allows the design of color-correcting optical systems without thermal defocusing.
Hard, durable and scratch-resistant
Capable of withstanding extreme environmental conditions.
Moldable
Low glass transition temperature helps facilitate mass production and cost-effective manufacture.
Customized coatings
Anti-reflective and scratch-resistant coatings available on multispectral base materials such as Zincsulfid.
Infrared glasses and materials from SCHOTT made in Duryea, Pennsylvania