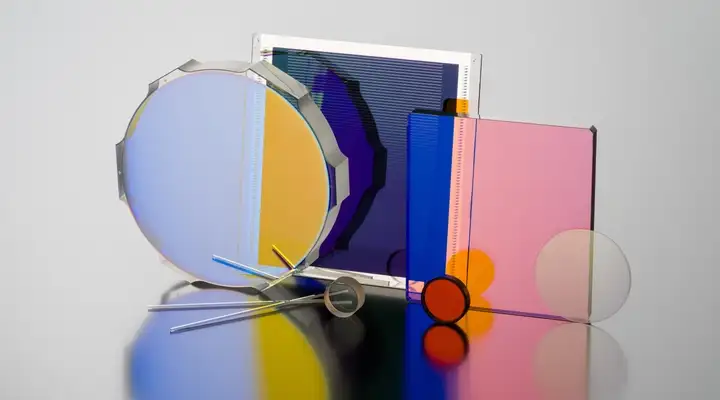 Optical Coatings
SCHOTT possesses more than 80 years of experience in manufacturing optical coatings to serve the photonics industry. This vast experience enables us to produce a wide range of challenging and complex filters according to our customers' needs.
Durability, versatility, precision
The range of SCHOTT Optical Coatings is broad enough to feature a large variety of technical properties, but some qualities are constant. Resilience and reliability are present throughout, as is our reputation for providing customers with precise light control and impressive and stable transmission performance.
EXPLORE MATERIAL PROPERTIES IN DETAIL
High transmission
Our optical coatings greatly reduce any loss of light in your system.
High LIDT
Suitable for high power laser systems.
Steep edges
Provide optimum contrast for your application.
High blocking
Filtering out the unwanted spectrum ensures the highest possible signal to noise ratio.
High hardness
Unmatched coating hardness and unparalleled scratch resistance.