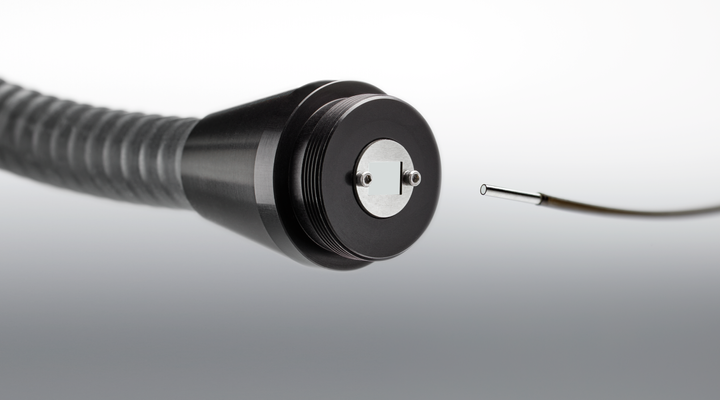 Flexible Imaging Bundles
When remote images and hard-to-access locations need to be seen, SCHOTT Flexible Imaging Bundles provide a unique solution. Our glass fiber optics combine flexibility and high resolution with light weight. We offer a wide range of diameters and lengths to provide solutions for the most challenging conditions.
Reliable, rugged and rigorously tested
SCHOTT Flexible Imaging Bundles undergo rigorous testing to ensure long-lasting use, with a wide range of fiber counts and diameters. This offers our customers a variety of options tailored to their individual application. Using top quality materials and components, our guides are designed to be robust and durable, delivering reliably high levels of performance in the most challenging of environments.
EXPLORE MATERIAL PROPERTIES IN DETAIL
High Flexibility
All medical image guide designs are articulation-tested to 10,000 cycles to ensure a long life.
High Resolution
Our flexible image guides can provide up to several hundred thousand individual fibers depending on application and diameter. Typical fiber size is 6-10 µm.
Ruggedized design
Image guides used in defense and industrial remote vision systems can be designed with ferrules and sheathings to withstand difficult environments.
Non-Magnetic and Non-Metallic Options
Provide image transfer capability in designs which require materials that are interference-free.