Product variants
SCHOTT Flexible Imaging Bundles are available as small and large diameter image guides. Each design has its own set of advantages for different applications, while every image bundle is made to exact customer designs and specifications.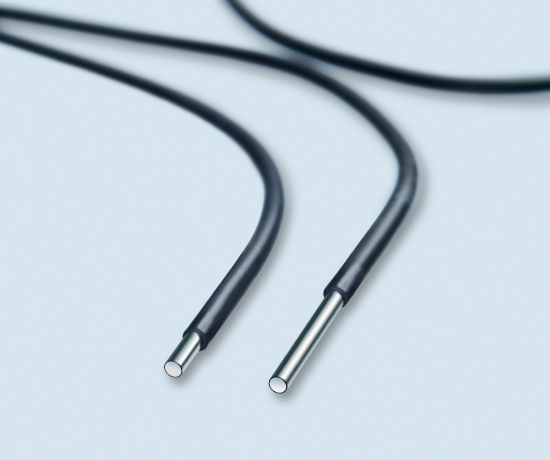 Small Diameter Image Guides
Small Diameter Image Guides, which are also called Leached Fiber Bundles (LFB), are widely used in the medical field. These high-resolution image guides are supplied to original equipment manufacturers of endoscopes, as well as repair companies.
CHARACTERISTICS
With thin-walled sheathings and durable stainless steel end ferrules, these image guides are exceptionally reliable and lightweight.
YOUR ADVANTAGES
Diameters ranging from 0.4-1.65 mm.
Fiber counts from 4-18k, depending on diameter.
A proprietary protective coating is available for the proximal end.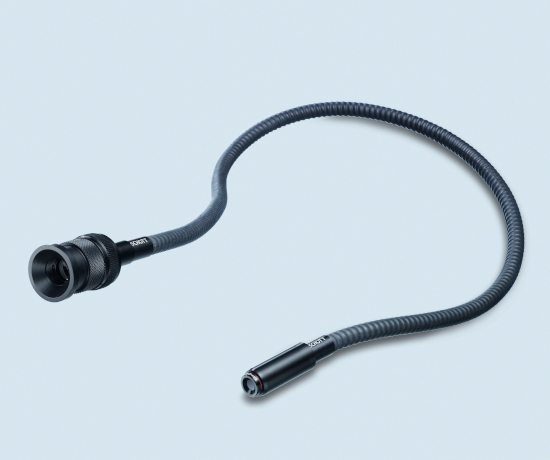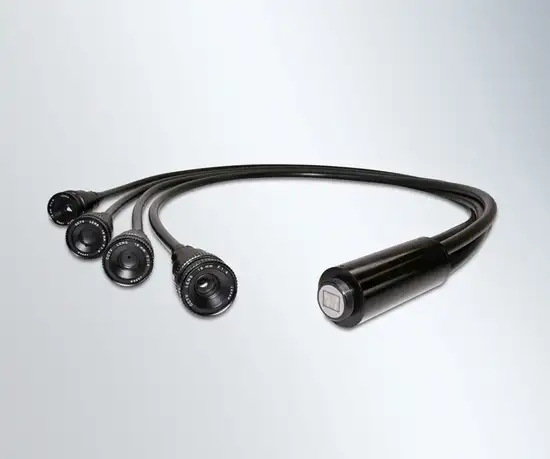 Large Diameter Image Guides
Also known as Wound Fiber Bundles (WFB), Large Diameter Image Guides are widely used in defense and industry. They are available in different lengths and diameters, and are suitable for use in applications where images must be transferred independent of outside influences over distance or from remote locations.
CHARACTERISTICS
The fiber bundles can be built with non-metallic components and combined with other camera components, allowing them to operate in high magnetic fields.
YOUR ADVANTAGES

Sizes range from 2-40 mm2.
Easily combined with a wide range of standard C-mount optics.
Can be dielectric (non-conductive / non-magnetic)
Low weight and require no power.
Aviation- and MIL-approved.