DUROBAX®
Exceptionally transparent and chemically stable, with the ability to protect against harmful light radiation, the two variants of DUROBAX® perform different roles but always to the same high standard. DUROBAX® clear offers crisp transparency, while DUROBAX® amber protects sensitive contents from UV light.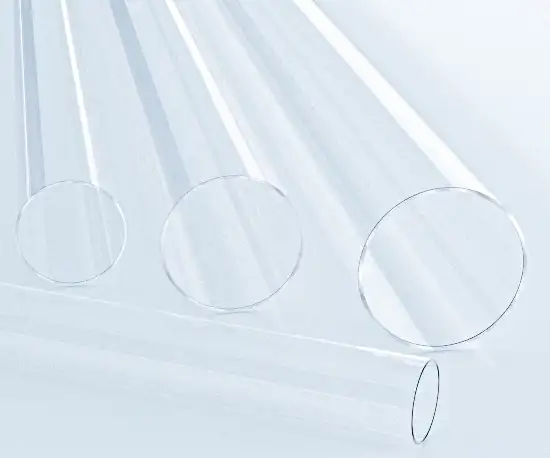 DUROBAX® clear
Glass tubing used for industrial processes needs to deliver the highest levels of accuracy, stability and visibility. The high hydrolytic and chemical resistance of DUROBAX® clear makes it one of the leading glasses for demanding environments.
CHARACTERISTICS
This borosilicate glass offers quality, precision and clarity. Highly resistant to water, as well as neutral and acid solutions and organic substances, DUROBAX® clear performs in the most challenging of industrial and laboratory settings. This remarkable glass also provides perfect transparency in the visible spectrum.


YOUR ADVANTAGES
High chemical resistance and exceptional transparency in the visible and infrared areas.
Complies with Hydrolytic Resistance Class HGB 1 standard.
Adheres to Acid Resistance S1 and Alkali Resistance A2 standards.
Precise geometry for accurate shapes and reliable performance.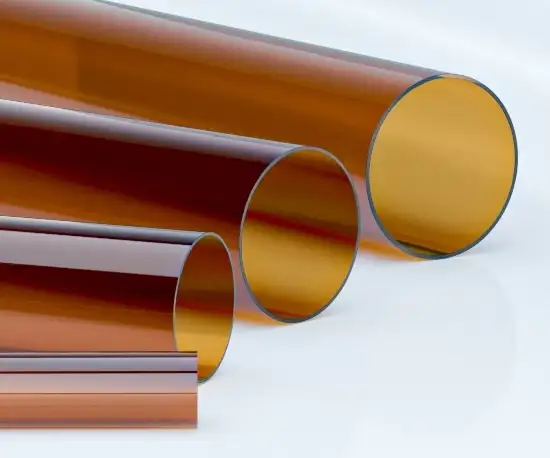 DUROBAX® amber
DUROBAX® amber offers the excellent chemical stability of DUROBAX® clear but with the additional ability to protect vulnerable and light-sensitive contents, such as food supplements and vitamins. As well as shielding against UV light, it can block high-energy wavelengths in the visible light spectrum, providing a reliable defence against the degrading effects of light radiation.
CHARACTERISTICS
With ultraviolet absorption up to a light wavelength of 500 nm, DUROBAX® amber filters out light in the ultraviolet and blue range of the spectrum, increasing content safety and extending storage life. It also provides excellent resistance in corrosive environments.


YOUR ADVANTAGES
Light absorption up to 500 nm wavelength.
Extends product shelf life through radiation protection.
High resistance to water, strong acids, alkaline solutions, and organic substances.
Precise geometry for reliable performance in all applications.