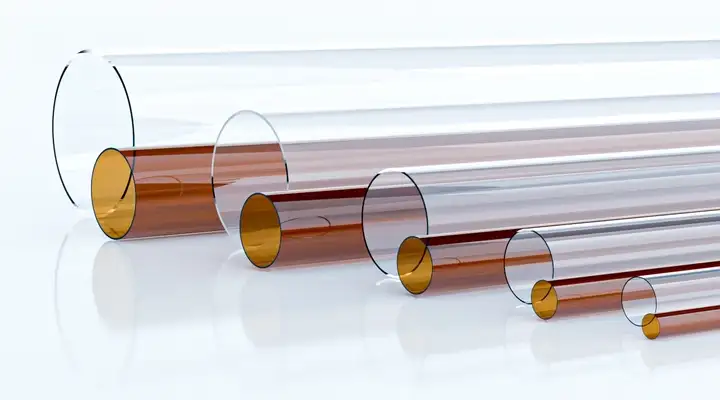 DUROBAX®
Robust and versatile, DUROBAX® borosilicate glass tubing offers high chemical resistance and delivers superior performance as laboratory glassware or containers for chemicals. Available in both clear and amber, the amber variant gives sensitive contents excellent protection against damaging UV light.

Chemical resistance and light protection for sensitive contents
Excellent chemical and hydrolytic resistance make DUROBAX® a reliable and versatile material for scientific containers in laboratories and chemical plants. Its precise, tight geometric tolerances mean it can be configured in a wide variety of shapes, while powerful light protection capabilities defend vulnerable contents against UV radiation. The thermal stability of DUROBAX® also means it performs well in challenging industrial environments.
Chemical resistance
DUROBAX® offers high resistance to corrosion, making it ideal for labware and the pharmaceutical industry.
Precise geometry
Outstanding geometric precision allows enhanced automated machine processing for a large variety of shapes.
Strong light protection
DUROBAX® amber blocks hard electromagnetic light wavelengths, protecting contents such as food supplements from UV radiation.
Stable thermal expansion
The thermal stability of DUROBAX® means it defines the industry standard for use in extreme heat and fluctuating temperatures.
Food grade standard
The inert nature of DUROBAX® makes it the ideal material for food containers.