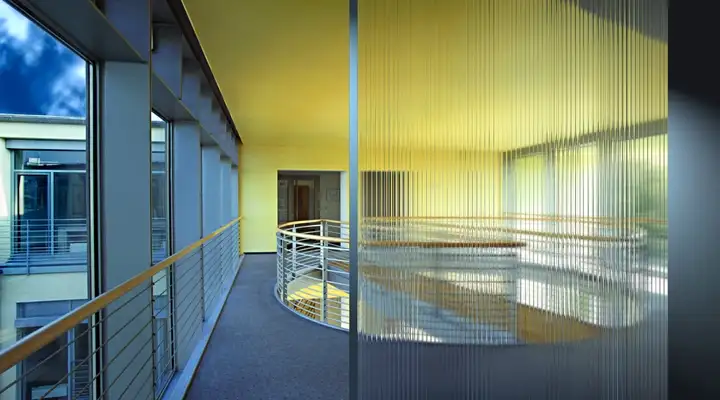 ARTISTA® and RIVULETTA®
SCHOTT's range of structured decorative glass delivers a dazzling transformation to both residential and public spaces. ARTISTA® extra-clear glass possesses the power to flood interiors with light, while the fluted pattern of RIVULETTA® performs beautifully as light skips from one flute to the next.
The quality is extra-clear
Carefully crafted as clear low-iron sheet glass, ARTISTA® and RIVULETTA® can be processed in the same way as conventional glass – laminated or insulated. This opens up a variety of other functions, from thermal to sound insulation.
EXPLORE MATERIAL PROPERTIES IN DETAIL
Excellent Brilliance
Extremely high levels of light transmission.
Excellent surface quality
The glass surface is fire-polished and structured, providing a smooth and elegant finish.
Easy to process
ARTISTA® and RIVULETTA® are processed in the same way as float glass.
Multiple processing options
Available in a range of processing options, e.g. toughened, laminated or double glazed units.