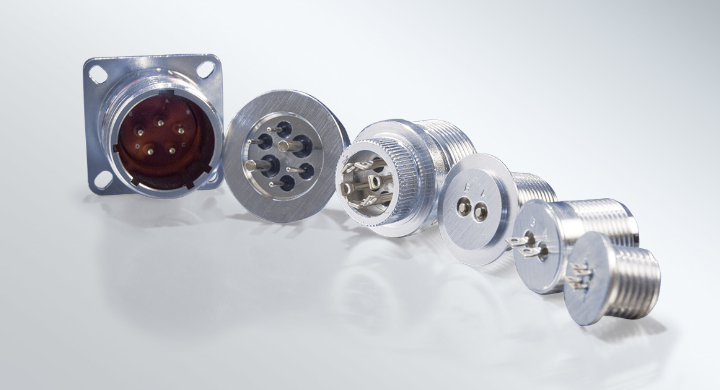 Connectors and Feedthroughs for Security and Defense
Security and defense applications demand impeccable safety and reliability for all components. SCHOTT mil-type hermetic connectors and feedthroughs for defense deliver dependable, long-term performance to reliably protect electronics in safety-critical applications while enabling electrical and data signal passthrough.
Reliable components for safety-critical uses – when every second counts
Mil-type connectors and feedthroughs are often utilized in extremely reliability-critical safety systems, such as flares or parachute systems in airplanes. In these applications, every second counts and there is no room for error when put into use. SCHOTT sets a standard for producing highly robust and reliable components. We have the capability to build to your exact specifications, working with you and for you to achieve your quality and production goals.
EXPLORE PRODUCT PROPERTIES IN DETAIL
Meeting strict standards
SCHOTT components meet strict technical compliance requirements, including MIL-DTL-5015, MIL-DTL38999 and MIL-DTL-26482.
Extreme environment resistance
SCHOTT components can withstand temperature and pressure for extended periods of time.
Dependable and established
SCHOTT has a 130 year history as a recognized leader in specialized glass solutions, especially for security, defense and aerospace applications.
Build to print capabilities
Whether you require standard or fully custom designs, we are ready to help you meet your challenges with extremely robust components.