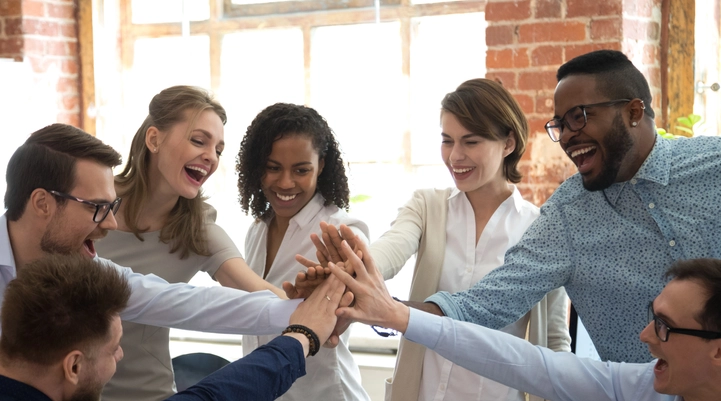 Compliance
"Compliance is a must, not an option."
This is the guiding principle behind SCHOTT's compliance program. However, compliance means more to us than simply adhering to rules and laws. Since the trust of our employees and business partners in our company and products is our most valuable asset, our task is to maintain this trust through integrity.
Our core values
Our compliance management system is called Compliance@SCHOTT, and comprises the SCHOTT Code of Conduct, the corporate guidelines and measures derived from it, and the compliance organization responsible for enforcing it. Our compliance program aims to identify potential risks at an early stage and initiate suitable countermeasures if necessary. All employees around the world receive advice and training on compliance issues and are informed of our internal regulations and applicable statutory provisions. This makes compliance an integral part of every business process.
SCHOTT AG established the Compliance Office as a central corporate function to ensure this is achieved during our everyday work. The main responsibilities of the Compliance Office include anti-corruption, antitrust, data and information protection, export control, money laundering prevention, and business partner compliance management.
The Compliance Office is supported by regional compliance representatives in the United States and Asia, as well as decentralized compliance representatives in SCHOTT units and locations worldwide. SCHOTT has also had an Integrity Helpline in place since 2011.
"The SCHOTT Code of Conduct is our constitution – and only those who live by this constitution also live by the company values that the SCHOTT name represents." (Except from the preface of the Code of Conduct written by the Corporate Management Committee of SCHOTT AG.)
All SCHOTT employees are obligated to follow legal and ethical guidelines during their everyday business. The SCHOTT Code of Conduct was introduced to ensure that our employees feel more comfortable in dealing with these matters and are more receptive to individual topics, to avoid damage to themselves and the company.
The rules on behavior specified in the SCHOTT Code of Conduct are based on our company values, as well as applicable laws and regulations, and represent an integral part of the corporate culture at SCHOTT. The Code of Conduct applies to all employees of the SCHOTT Group all over the world.
The main topics of the Code of Conduct are:
Global protection of our employees and the environment.
Respect for human rights and equal opportunity.
A clear position in the fight against discrimination and corruption.
Strict compliance with the rules of fair competition.
Group-wide regulations on the individual topics provide further details and contain modifications to suit the unique social and legal practices in the various countries in which SCHOTT does business.
The complete text of the SCHOTT Code of Conduct can be found here.
While competing, SCHOTT relies on performance, customer orientation, and the quality of its products and services.
For this reason, SCHOTT rejects corrupt behavior and actions that could be deemed unlawful, and does not tolerate such behavior. Particularly strict and transparent rules apply to the handling of invitations and gifts, external intermediaries, donations, and sponsoring measures.
For SCHOTT, respecting fair competition on the basis of performance represents a key element of the company's own business activities.
Agreements with competitors on prices, dividing up the market, or taking similar actions that could restrict competition is not tolerated. SCHOTT is also committed to fair market behavior, regardless of its market position.
For this reason, all of our employees have access to clear regulations that specify the types of contact and exchange of information with competitors that are in line with the legal regulations.
Dealing with personal data in a responsible manner and respecting the national and international regulations that apply to data protection is a matter of course for SCHOTT.
Personal data will only be collected, stored, and processed to the extent permitted by the law. The necessary data security measures are to be observed while doing so, and the rights of the respective individuals are to be respected.
For SCHOTT, as an international technology group, the protection of trade secrets is of great importance.
We use a wide variety of training and communication measures to ensure that our employees worldwide are appropriately sensitized to this topic. The goal is to inform them of the risks involved in handling sensitive information when using modern means of communication and to familiarize them with the protective measures. The compliance management system ensures continuous development.
As an internationally active group, SCHOTT has manufacturing sites and sales offices in more than 30 countries around the world. Reconciling cross-border trade with the laws that apply is therefore a matter of course for SCHOTT.
SCHOTT follows all the export control and customs regulations that apply to conducting business in the respective countries. To this end, SCHOTT has set up a comprehensive, electronically supported export control system and requires that it be put to use.
The fight against money laundering is considered to be an important element in the fight against organized crime and the financing of terrorism.
Therefore, we carefully verify the identity of our customers and other contractual partners with whom we enter into a business relationship. It is our declared goal to maintain business relationships only with those partners whose activities are in compliance with legal regulations and our Code of Conduct.
We take our responsibility for our employees around the world as well as our responsibility for employees along our supply chain very seriously. We are convinced that respecting and protecting human rights are important building blocks for the long-term economic viability of our company. Therefore, the topic of human rights has been integrated in SCHOTT's compliance management system.
Other key areas of responsibility