Star Ceiling
Whether your passengers need to relax before drifting off to sleep or want an inspiring view to make their journey memorable, the SCHOTT
®
HelioFlex Star Ceiling creates a unique fiber optic experience that brings to life the serene beauty of the glittering constellations.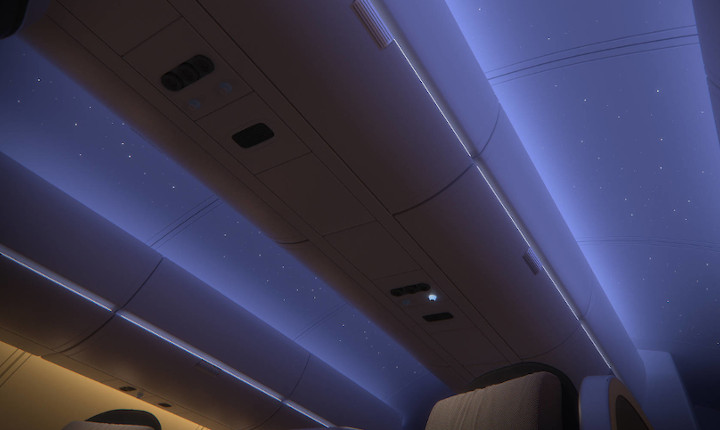 Soothing sleep or spectacular view
Weary air passengers needing a starry view to end their day will love the calming beauty of the SCHOTT Star Ceiling as it soothes them into a relaxing sleep. Meanwhile, passengers who prefer to soak up the atmosphere will enjoy the spectacular view of the constellations. Either way, our HelioFlex light system turns the aircraft interior from a functional cabin into a magical experience.