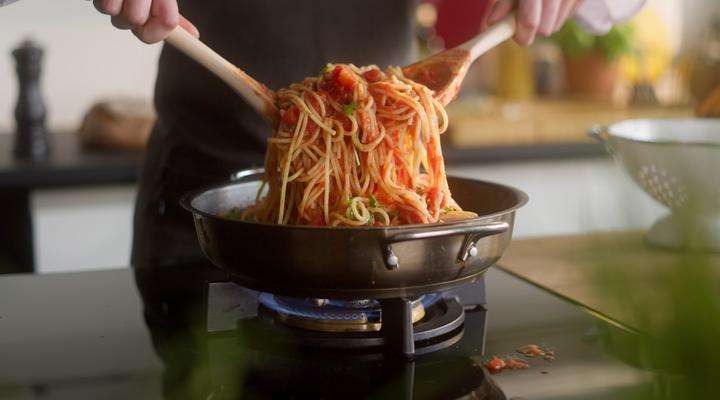 Easy Care glass solutions
At SCHOTT, less is more, which is why we are constantly looking for ways to reduce the effort needed for the daily care of glass by providing panels with intelligent surfaces.

Cleaning made simple
The product experience of an appliance is not just limited to its operational performance. Glass care and cleaning are both extremely important topics, and an additional area of our innovation efforts. Here glass is unbeatable since, even in its original form, it is easy to clean. To further reduce the effort required for care and cleaning, we are researching new solutions for home appliances and user interfaces.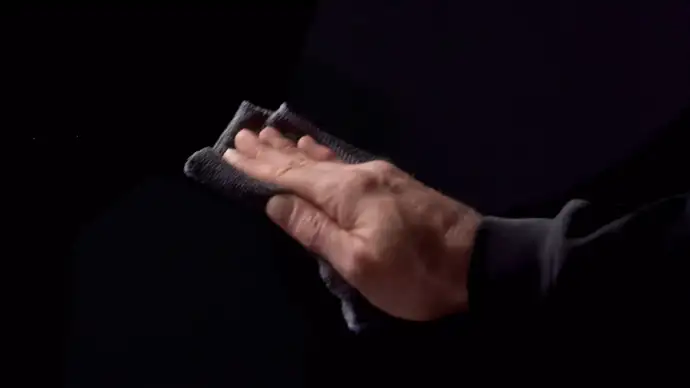 Easy care solutions
SCHOTT solutions help to save time as they make appliances easier to use and maintain. The easy cleaning of home appliances is an important issue in kitchens, and to further reduce the cleaning effort we are continuously developing new solutions for home appliances and user interfaces.
SCHOTT® CleanPlus
The invisible coating on glass cooktops reduces cleaning effort by up to 96% and prevents stubborn residues from sticking. A damp cloth is all that is needed for cleaning. No chemical cleaning material is required. The coating withstands temperatures up to 250 degree Celsius.
Discover how SCHOTT® Clean Plus makes glass hobs easy to clean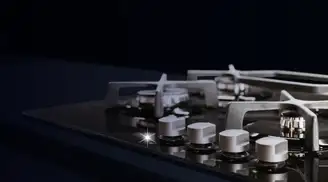 1/4
SCHOTT® CleanPlus
With this coating you never need any chemical cleaning material. A damp cloth is sufficient. The invisible coating is high temperature resistant >250 C degree and offers outstanding durability, even under thermal, chemical and mechanical stress.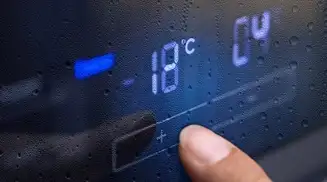 2/4
SCHOTT® Drip Guard keeps your control panels working and legible.
This coating prohibits drops or drizzles from running down the glass panel and keeps touch screens functional even when exposed to steam. Touch functionality will not be affected when exposed to steam. No running of water drops or drizzles on the glass panel.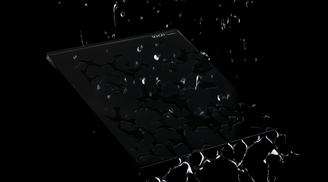 3/4
Long-lasting performance
Our coatings are extremely durable and long-lasting even after daily cleaning. Outstanding durability even under chemical and mechanical stress.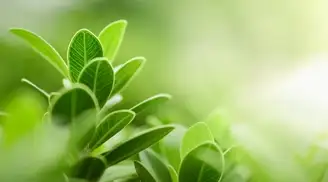 4/4
Environmentally friendly solution
Our invisibel coatings needs no chemical cleaning agents. A damp cloth is enough. It complies with REACH and RoHS directives.
2) Other easy care options
We are constantly researching and developing new added value glass solutions for the easy care of home appliances.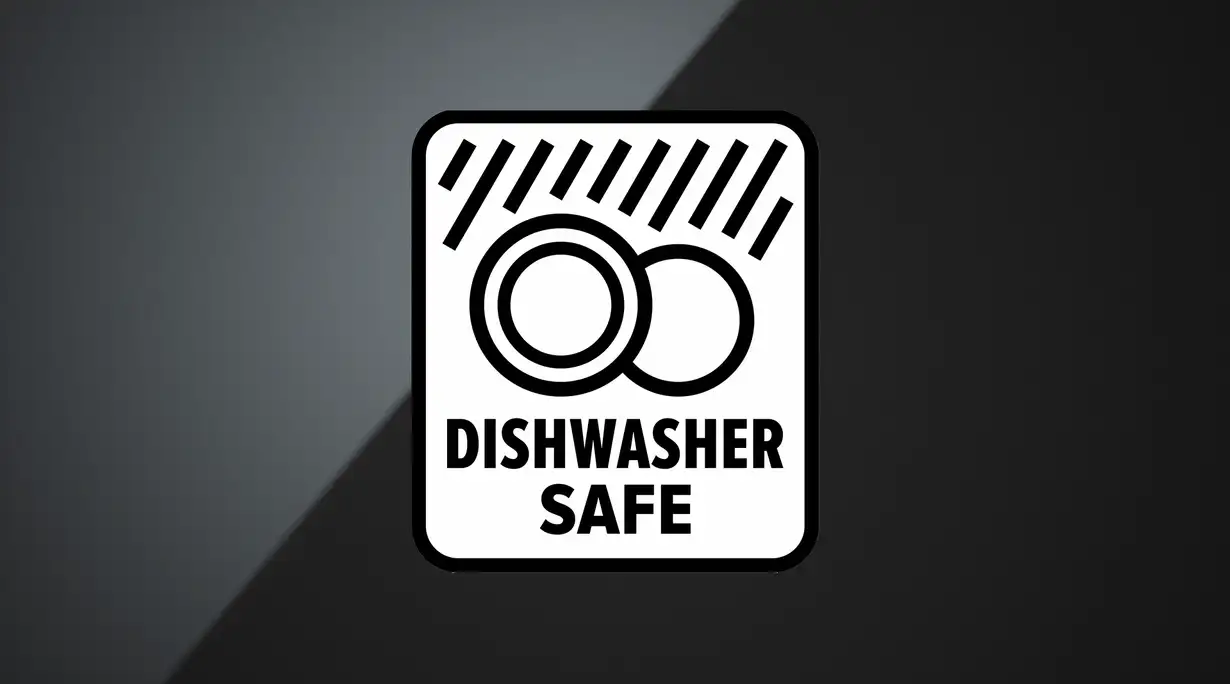 1/3
SCHOTT Wash Resist
This new durable ceramic ink was developed for alkaline environments, with a specific resistance to the pH level of dishwashers. This makes it the perfect choice for cleaning removable control panels of extractor hoods in a dishwasher.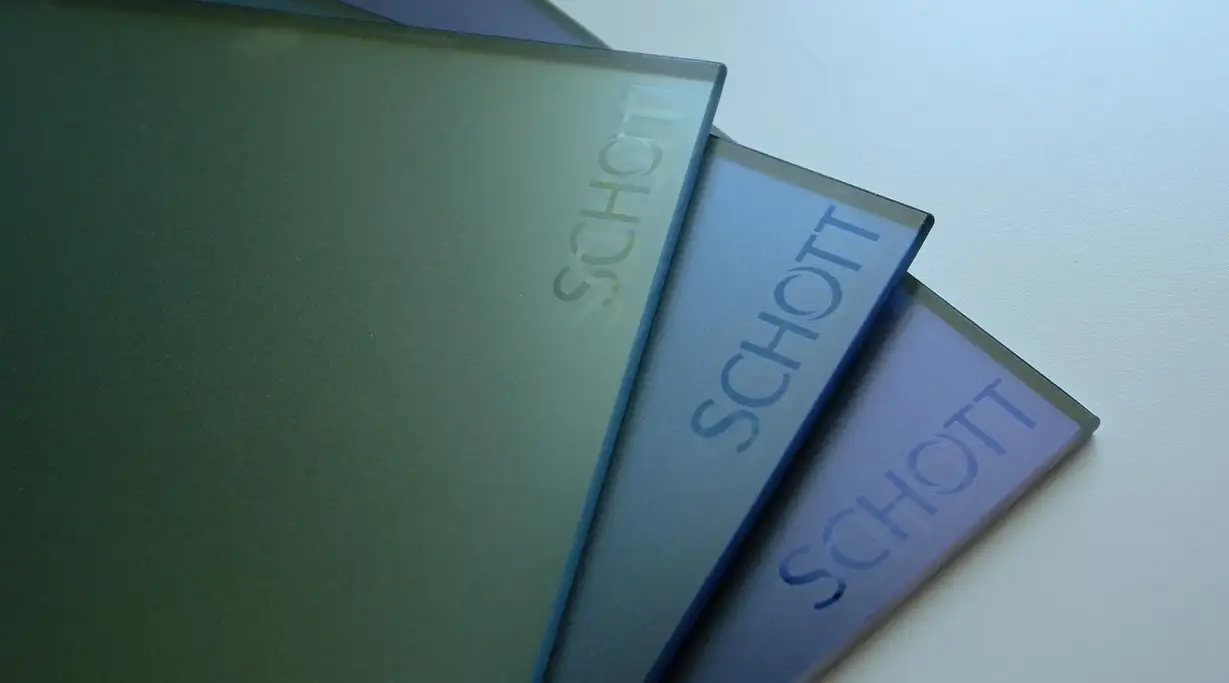 2/3
Structured and matt surfaces
Structured glass and matt surfaces make the glass less prone to fingerprints, offering easy-care solutions to the user.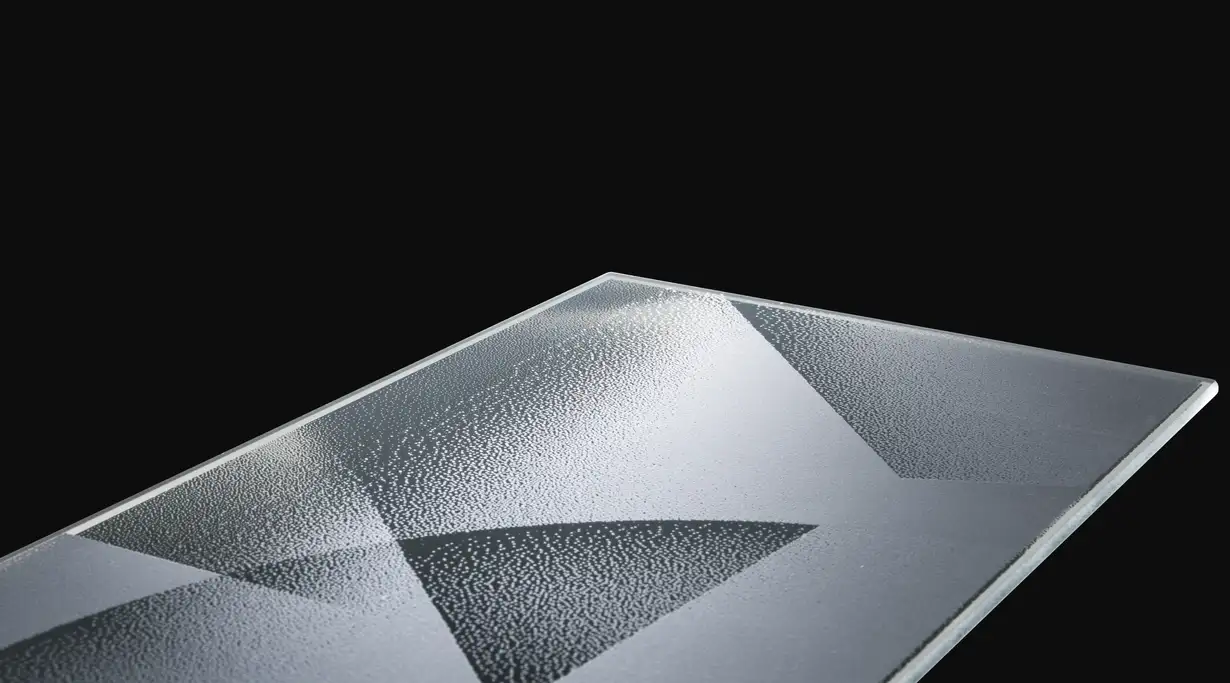 3/3
Printed surfaces using SCHOTT Duo Design
Fingerprints on the glass are less visible due to the printed pattern on the glass surface. In addition, this can create unique, high-quality glass fronts.
Proven experts in value added glass solutions
SCHOTT has decades of knowledge and experience in value added glass solutions. In the area of easy-care, we have a wide range of options, from coatings that repel dirt, to ones that resist harsh chemical environments. The result is less time and effort spent keeping your home appliances sparkling.
Coating options
We offer a range of coatings, such as easy-to-clean and also coating developments.
High temperature resistance
Our coatings are able to withstand high temperatures.
Precise processing
We use the latest glass processing technology to achieve the highest standards and tighter tolerances than the market standard.
Multicolor printing
A wide variety of multicolor printing is available, also on coated glasses.
Quality you can rely on
SCHOTT maintains the highest standards of safety and sustainability thanks to robust testing and research.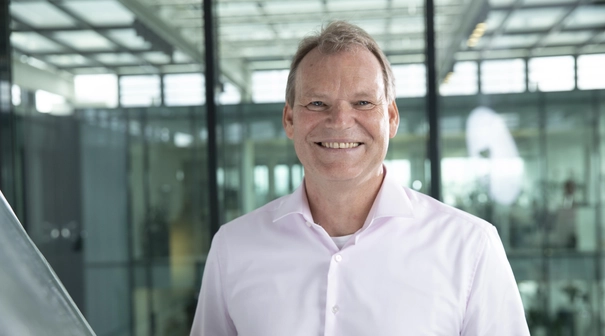 Gregor Grosse
Director Global Product Development & Innovation Home Appliances