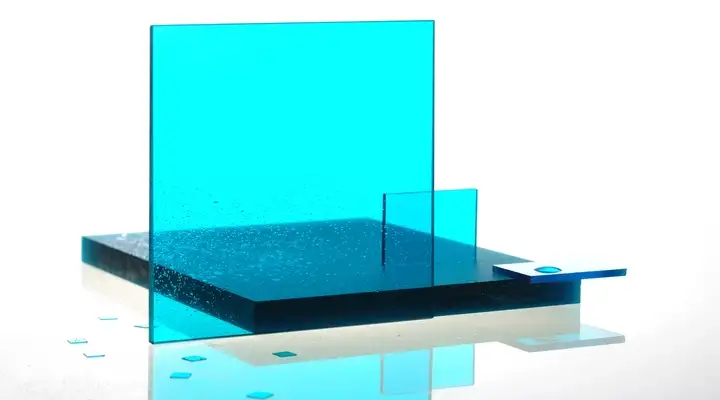 NIR Cutoff Filters
Near-infrared radiation (NIR) cutoff filters ensure that we perceive the world in the right colors, and SCHOTT's premium-quality filters and blue glass components offer exceptional vision and high NIR absorption. As experts in this rapidly developing area, SCHOTT manufactures both high humidity resistance glasses and glasses with steep NIR cutoff.
Tackling the challenge
High humidity resistance glasses are able to endure challenging environments to deliver outstanding picture quality, with the filters remaining totally transparent for more than 1,000 hours of use. SCHOTT glasses with steep NIR cutoff offer first-rate transmission, as well as high blocking with a very narrow transition range.
EXPLORE MATERIAL PROPERTIES IN DETAIL
True color imaging
Optimized to respond to light in the same way as the human eye to produce natural color.
High NIR absorption
Even at smaller thicknesses, SCHOTT NIR cutoff filters absorb almost all NIR radiation.
High transmission
Extraordinarily high transmission in the visible light range.
Night vision
Ideal for night vision applications and increasingly used by police and rescue forces.
Long-term availability
Glasses in our standard portfolio are guaranteed to be available for a minimum of five years.
Steep cut-off
A steep transition from transmission in the visible range to absorption in the NIR range ensures high signal-to-noise ratio.