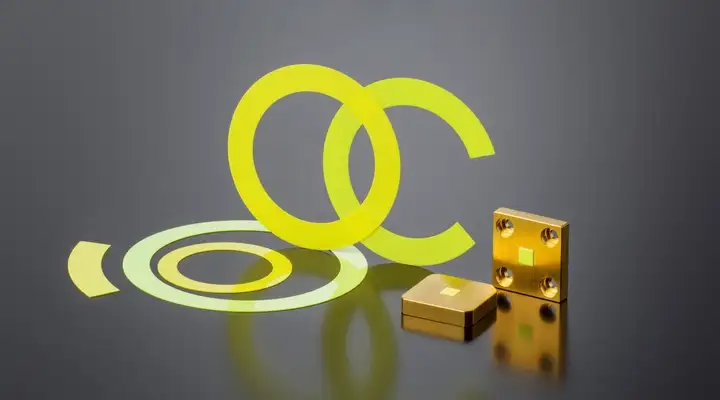 Ceramic Laser Phosphor Converters
SCHOTT's Ceramic Laser Phosphor Converters provide a consistently bright and clear light source. Ideal for a huge range of devices, from projectors to searchlights, these components are made from pure, inorganic phosphor material, which ensures high temperature stability and excellent heat conductivity.
Bespoke brilliance
To cover the entire visible color spectrum for digital projection, ceramic converter components are engineered in several phosphor materials. They are available in different standard geometries, but SCHOTT can also offer customized geometries and materials on request. The converters are free of environmentally harmful elements such as mercury.
EXPLORE MATERIAL PROPERTIES IN DETAIL
High brightness and luminance
Ceramic phosphor converters enable high luminance for laser pumped light sources.
Outstanding heat conductivity
Made of a pure inorganic phosphor material, the converters have a high heat conductivity.
Highly customizable
SCHOTT has the processing capability to manufacture customized products including sub assemblies for various applications.
Environmentally friendly
The converters are free of any elements that are potentially harmful to the environment.