Mood Lights
SCHOTT doesn't believe in limiting the possibilities of what effective illumination can achieve. Our two distinct mood lighting product variants are designed to combine with other products and components to create an improved in-flight experience for all passengers and staff.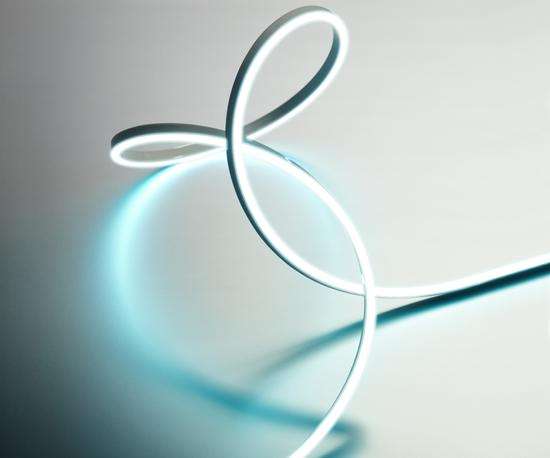 HelioCurve LED Strips
Flexible, homogeneous and bright, SCHOTT® HelioCurve LED Strips are available in white or full color varieties, customizable on request, and only require a very small space envelope to work their magic.
CHARACTERISTICS
They can be easily and discreetly integrated into thin material, creating a wash light effect in numerous areas within the cabin environment. The strips have a control header that provides robust LED protection and they are controllable via PWM or bus-control using a Multi Light Controller box, which can also provide status management, power leveling and other key information.
YOUR ADVANTAGES
RGBW or single colour white.
No distance to the illuminated surfaces required.
No additional covers or diffusers needed.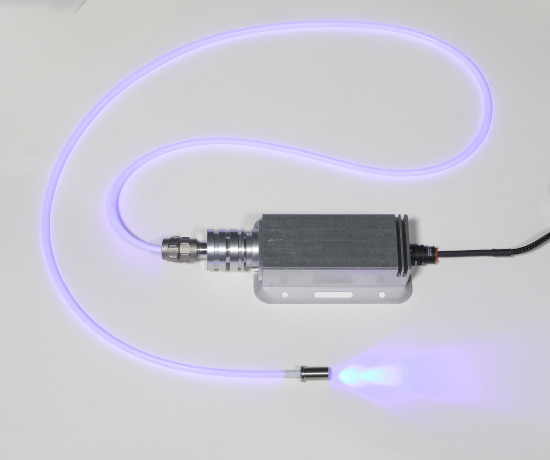 HelioLine Mood Lights
Contour lighting can be subtly, stylishly and effectively achieved with SCHOTT® HelioLine side-emitting optical fibers. Excellent flexibility results in extremely small bending radii, which enables optimum design freedom and the ability to operate with very limited space depth.
CHARACTERISTICS
Excellent color characteristics and high light homogeneity enable a wide range of illumination effects, resulting in an vast improvement of the in-flight atmosphere.
YOUR ADVANTAGES
Non-electrical light emitters.
Strong fluid resistance.
Unrivalled longevity.