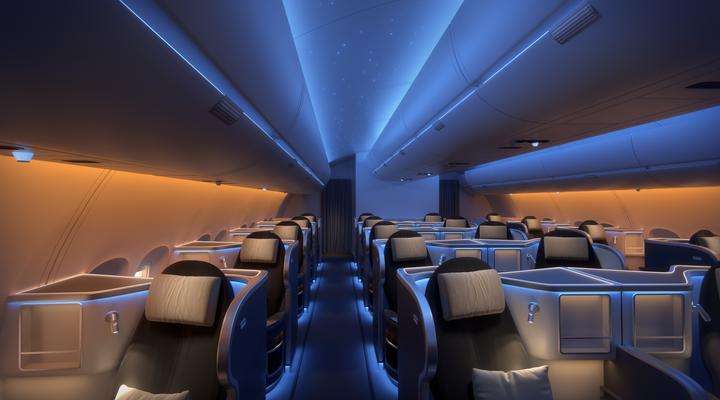 Mood Lights
When flying, light and colors can have a significant effect on your experience. On long-haul flights in particular, good quality rest and relaxing surroundings can make a big difference. SCHOTT's integrated approach to interior lighting optimizes the subtle positive effects of your environment in the air.
Flexibility, quality and color control
Any number of different color shades can be created by SCHOTT mood lighting solutions. The high quality of our components is a key factor and results in highly homogeneous light for the passenger. Thanks to the flexibility of our fiber optics and their potential for small bending radii, we offer a number of options for customizable lighting in the smallest spaces.
Illumination freedom
Millions of colors can be realized with the SCHOTT Mood Lighting system.
High homogeneity
Homogeneous light output without the need for additional diffusing lenses.
Impressive flexibility
More design freedom thanks to extremely flexible products.
Customization options
Color-controlled solutions available on request.