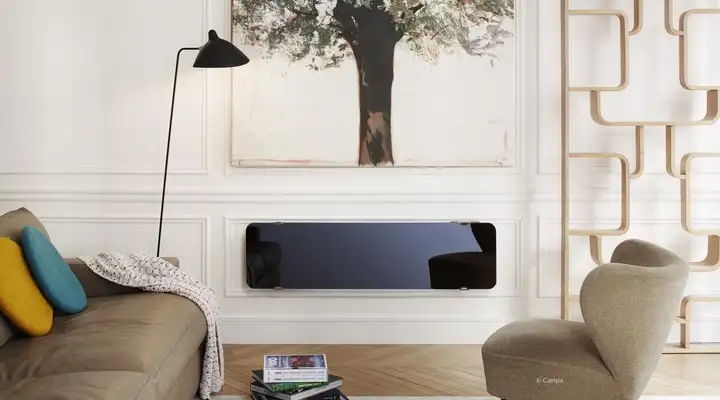 Heater and Boiler Glasses
Modern heating systems and boilers are no longer hidden away, with glass used to visualize the technology inside and provide an attractive focal point for the modern home. SCHOTT's innovative and highly resistant safety glasses provide user-friendly functionality and style, blending boilers and heaters into broader interior designs.
Technical properties that can stand the heat
Heating systems need to be consistently reliable, with robust safety features and user-friendly functionality. To meet these demands, SCHOTT glass offers a wide range of properties. Outstanding thermal shock and high impact resistance mean peace of mind for consumers, while the versatility of SCHOTT glass allows for numerous printing and design options, along with precise processing tailored to customer requirements.
High impact resistance
Essential for maintaining a flawless look and the protection of sensitive electronics.
High thermal shock resistance
Our glasses are often used in challenging environments, resisting high thermal shock.
Outstanding durability
Our products are built and tested for a lifetime of reliable use.
Variety of printing options
Wide range of printing options available, including multicolor and printing on both sides of the glass.
HMI effectiveness
Our glass products offer Human-Machine Interface (HMI) capability, with effective touch sensitivity and IR transparency for sensors.

Plug-and-play solution
Our plug-and-play glass solutions are ready to be connected to the manufacturer's device.
Discover how SCHOTT Duo Design can realize new design ideas by printing ceramic ink onto both sides of a flat glass panel.