Connectors and Feedthroughs for Security and Defense
SCHOTT is one of the leading manufacturers of glass-to-metal seals, which are central to the two types of connectors and feedthroughs for security and defense: Ordnance Products and Glass-to-Metal Sealed Electrical Connectors. Both product groups offer highly robust and reliable components for demanding applications.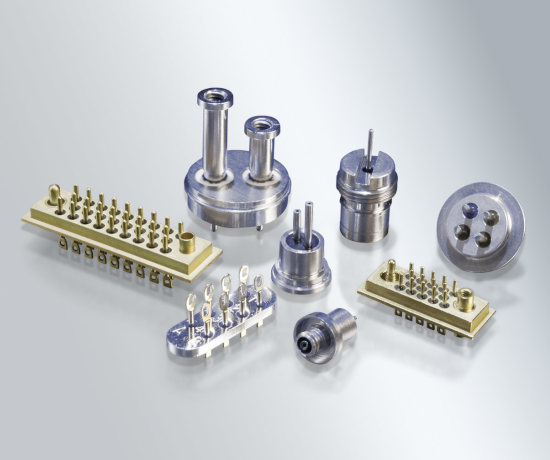 Ordnance Components
Glass-to-metal sealed ordnance components from SCHOTT are typically utilized in defense applications where tolerance for harsh conditions is essential, such as defense countermeasures, fire suppression systems, aircraft emergency systems, and other sophisticated safety and security uses across the globe.
YOUR BENEFITS
Specializing in build to print: SCHOTT offers comprehensive custom design support to solve customer challenges, including high pressure testing requirements, modified dimensions, changes to pin type/counts, etc.

High volume capabilities: our facilities are equipped and capable of supporting your mass production requirements.

Process consistency: we apply the same level of strict military-level production specifications to our commercial products.
APPLICATIONS
Miniature ordnance units

Parachute systems

Ejector seats

Countermeasure flares

Squibs

Cutting devices

And others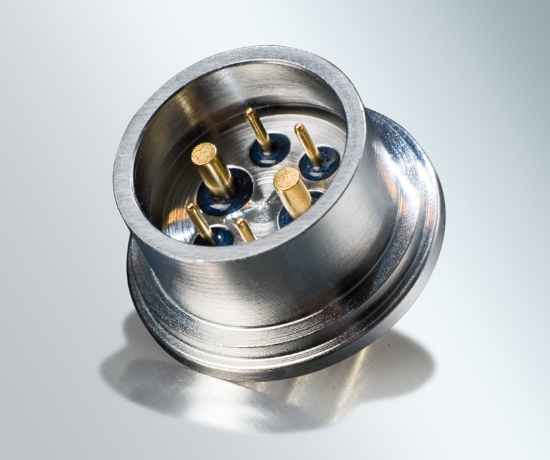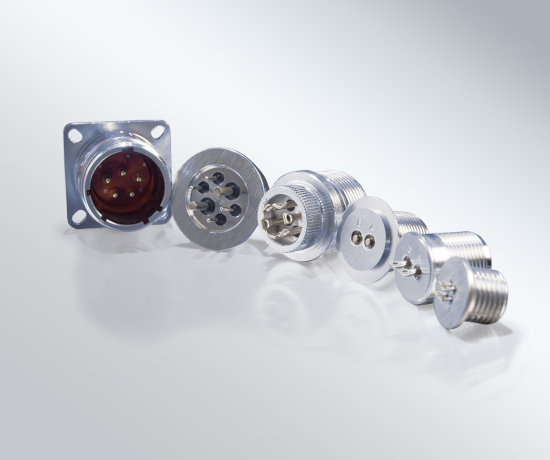 Build to Print Mil-Spec Connectors
SCHOTT offers hermetically sealed standard military spec and custom-made connectors for defense and aerospace applications, which are made to meet high requirements in terms of ruggedness and reliability, such as resistance to high pressure and temperature cycling.
YOUR BENEFITS
High quality standard mil-spec connectors: circular and rectangular connectors.

Custom-made connectors: with special flanges, custom contact configuration, single glass beads for high pressure applications, double-ended military electrical feedthroughs.

Value-added services including wire harnesses, PC boards (both commercial and defense), or welding services, offering a one-piece construction thereby helping our customers to reduce a weld operation and at the same time offer a much more robust part.
APPLICATIONS
Defense and aerospace applications, such as MIL-C-5015, MIL-C38999, or MIL-C-26482 commercial equivalents, for example:
(Pressure) sensors

Transducers

Piezo electronics

Vibration sensors products for use in monitoring, e.g. gas detection