CompRite™ Compressor Terminals
SCHOTT compressor terminals are used in variety of compressor applications. Our compressor terminals are designed to fulfill unique challenges and requirements for customers, enabling long-term reliability in end-use applications.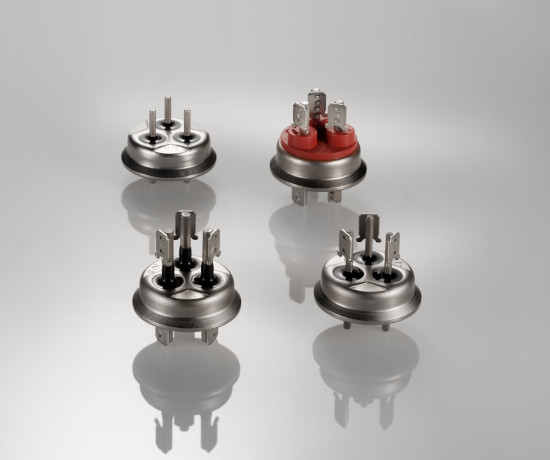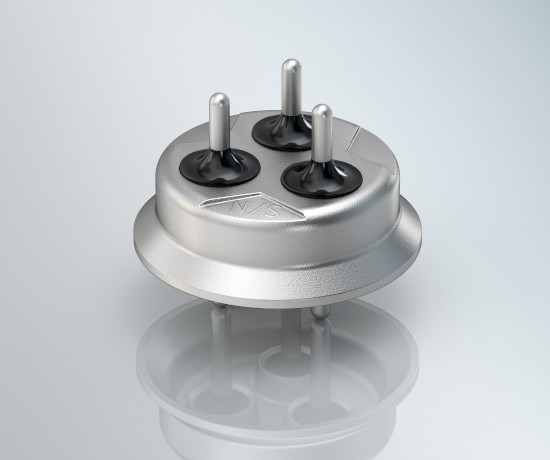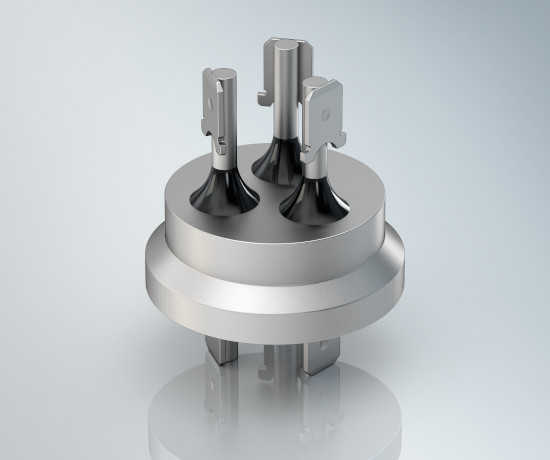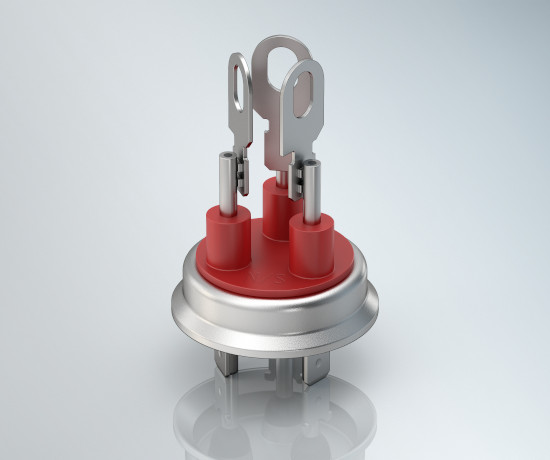 Compressor Terminals for Refrigeration and Air Conditioning
Properly running refrigeration and air conditioning are relied upon at many points in everyday life. Refrigeration especially must operate on a 24-hours-a-day basis, necessitating highly reliable compressor terminals to supply constant electrical power. SCHOTT has been developing and manufacturing compressor terminals for refrigeration and air conditioning for over 50 years.
YOUR ADVANTAGES
High pressure resistance.
High voltage capacity.
Increased insulation using ceramic or rubber as insulation material.
Broad product line from standard to custom-made options.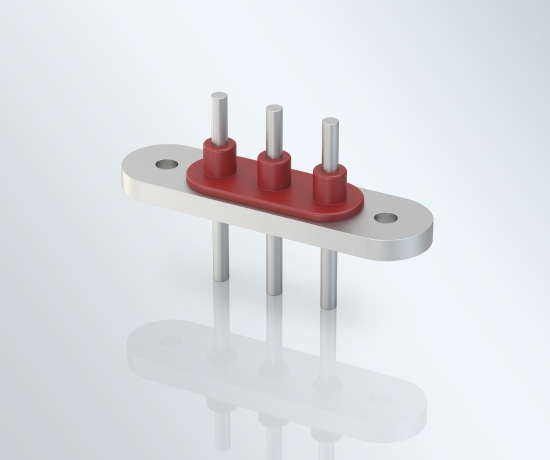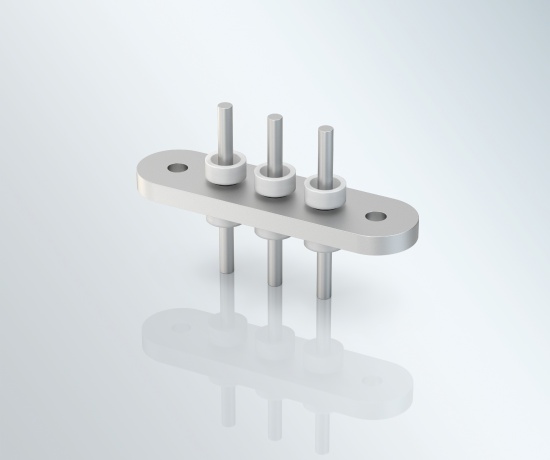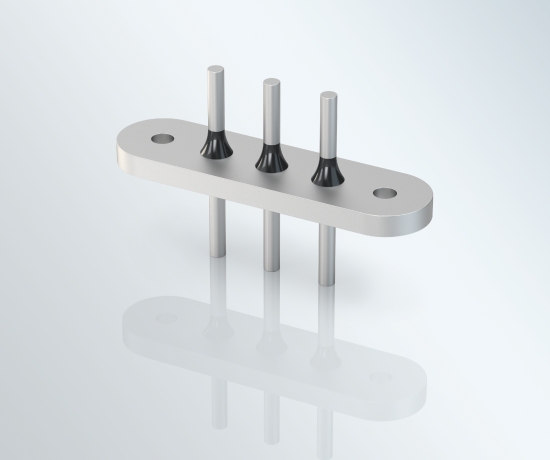 Automotive Air Conditioning Compressor Terminals
SCHOTT is a leading supplier of high-reliability, high-performance e-compressor terminals and offers the most efficient and advanced product range available, supporting both current and future industry requirements.
CHARACTERISTICS
We design and develop compressor terminals by working with electric compressor manufacturers and automotive OEMs worldwide. Based on many years of compressor and automotive sector experience, SCHOTT can offer fully performance-optimized standard products, as well as custom-made automotive air conditioning compressor terminals that fulfill even the most challenging requirements.
YOUR ADVANTAGES
High voltage capability: 800 V.
High current capability: 30-150 A (required for 48 V technology).
High pressure resistance: 20 MPa (required for CO2 refrigerants).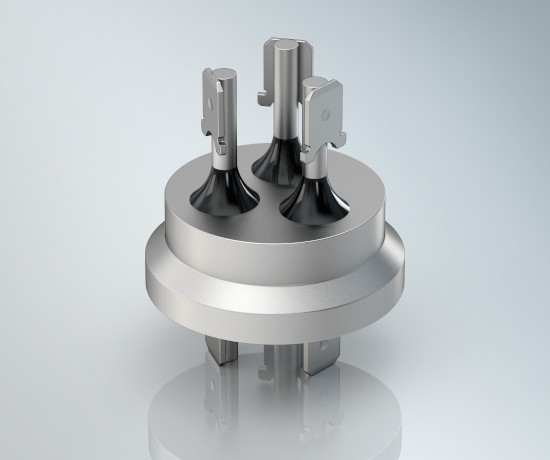 CO₂ Compressor Terminals
CO₂ is an environmentally-friendly refrigerant that is often used in heat pumps. Compressor terminals used in CO₂ compressors must be designed to withstand high internal pressure requirements.
CHARACTERISTICS

SCHOTT manufactures select CO2 compressor terminals that are designed to withstand these high pressure conditions. Our specialized glass-to-metal sealing process is optimized to maintain hermeticity of CO2 compressors.


YOUR ADVANTAGES
Pressure-resistant design.
Special glass with excellent electrical insulation properties.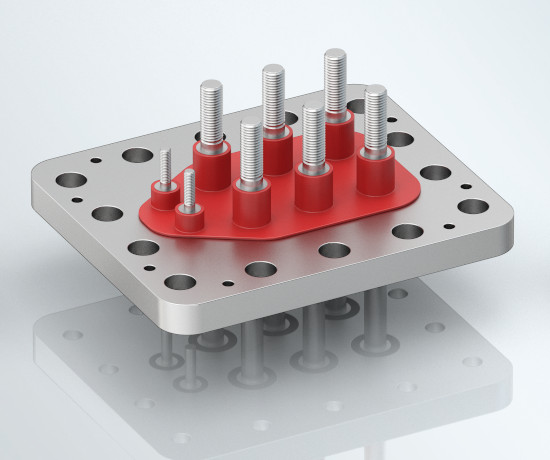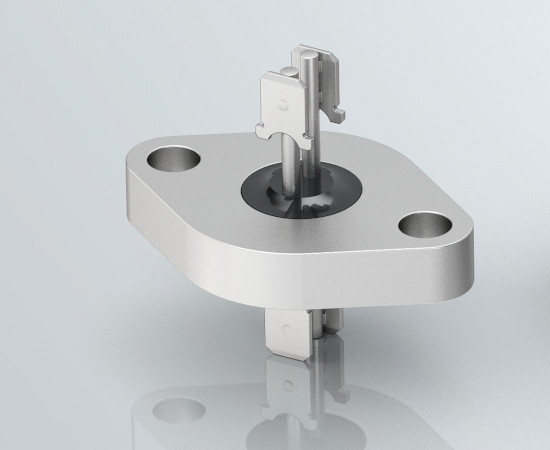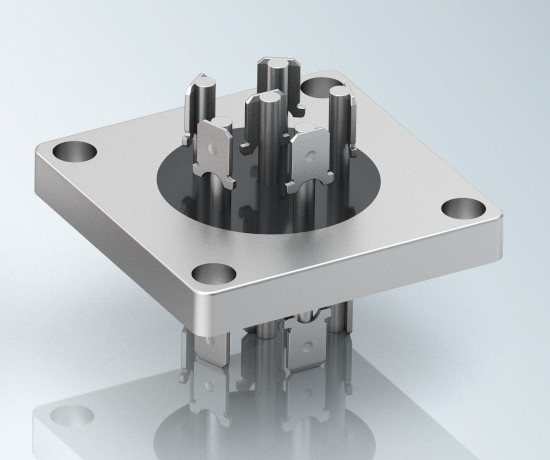 Semi-Hermetic Screw Compressor Terminals
Semi-hermetic reciprocating compressors and screw compressors are large compressor types typically used in industrial and commercial applications. These compressors have high energy supply requirements due to their large-scale uses. Correspondingly, these compressor terminals must be able to transfer high power in a continuous and stable manner over long periods of time.
CHARACTERISTICS

Typical applications for semi-hermetic compressors are in industrial refrigeration: in a supermarket, for example, the doors of a cooled display case are constantly opened and closed. Semi-hermetic compressors enable highly-calibrated refrigeration in environments where temperatures may change frequently. Higher current and voltage than typical refrigeration and air conditioning compressors are required in this application. SCHOTT offers large-scale feedthroughs for these uses.
YOUR ADVANTAGES
High current capacity.
Further increase in insulation by using rubber or phenol resin block as insulation material is possible.