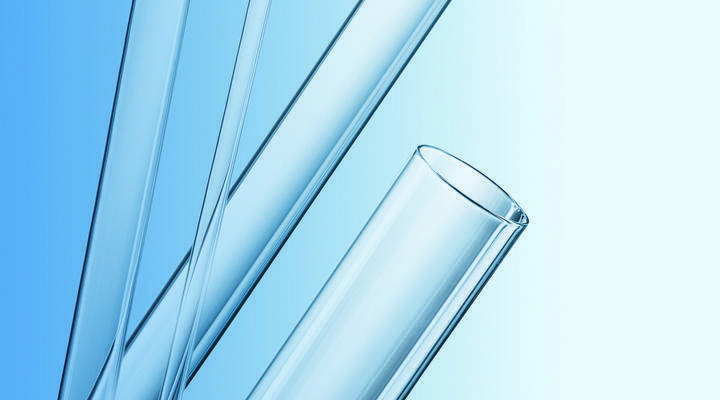 SCHOTT 8337B
SCHOTT sets the standard for borosilicate glass with high UV transmission. With one of our highest UV transmission values, SCHOTT 8337B is a robust, heat-resistant glass suitable for sealing to tungsten and the alloy Kovar. This makes it a major asset in laboratories and UV lighting and sensing.
Impressive technical credentials
SCHOTT 8337B has a wide range of highly impressive technical properties. As a high-borate borosilicate glass it has a low thermal expansion coefficient combined with strong electrical insulation. The precise dimensions of our 8337B products offer tight tolerances and consistent transmission properties, which allow our customers to achieve high yields and cost-effective automatic processing.
EXPLORE MATERIAL PROPERTIES IN DETAIL
High UV transmission
SCHOTT 8337B glass offers transmission comparable to quartz materials in the deep UV range.
Matched thermal expansion
SCHOTT 8337B forms a strong and direct bond with tungsten and the iron-nickel-cobalt alloy Kovar.
Low transformation temperature
Standard glass blowing burner technology provides facile 3D hot forming of 8337B glass tubing.
Impressive impermeability
Tungsten or Kovar-sealed 8337B envelopes provide devices with a long lifetime thanks to the unique properties of the glass and its high geometrical accuracy.