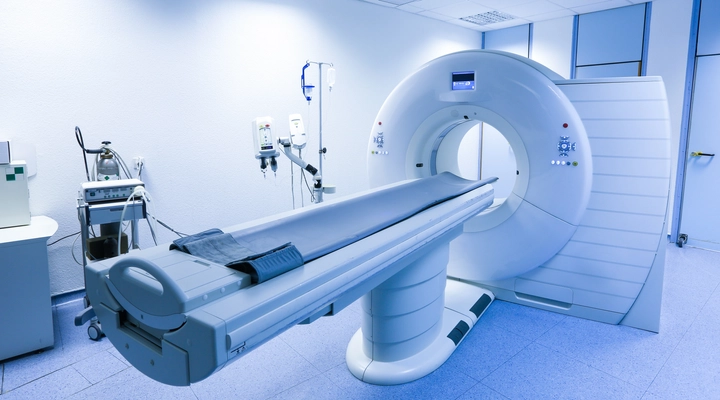 Glass 8245 for X-Ray Sources
Used in a wide range of medical diagnostics devices, glass 8245 for X-ray tubes not only reliably ensures the required high vacuum but also forms a shatter-proof connection to metal and insulates anodes from cathodes, even at high voltages.
Linked by location and technology
A distance of just 40 km separates the home of SCHOTT AG in Jena, Thuringia from the Siemens Healthineers facility in Rudolstadt, Germany. Both tech companies can look back on more than 100 years of history and are now linked by close technological cooperation. Siemens Healthineers uses glass 8245 to manufacture vacuum components, X-ray tubes and X-ray beams, as well as detectors for diagnostic devices such as Computed Tomography (CT) scanners. The glass forms a gas-tight shield and insulator between the anode and cathode of the X-ray tube.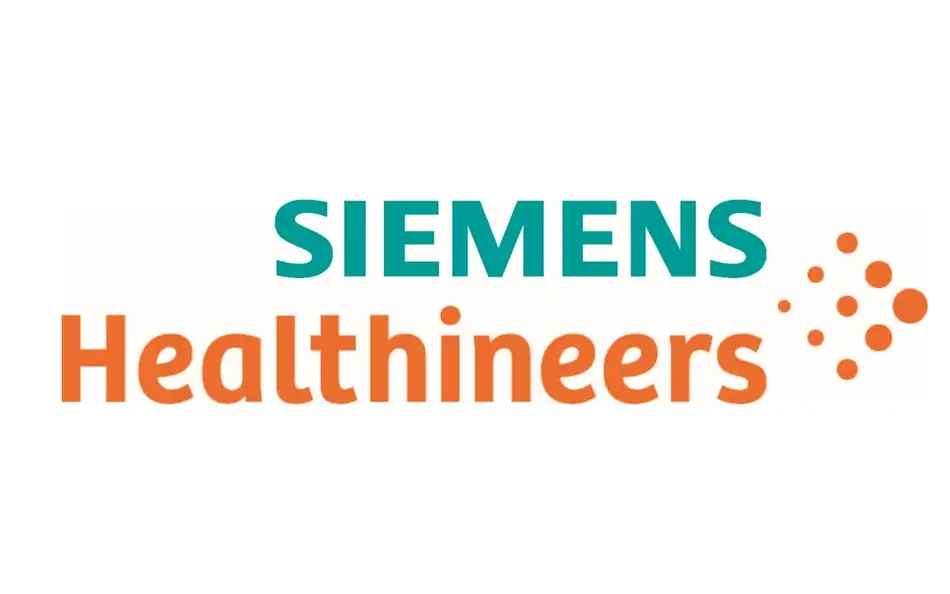 Task
In an X-ray tube, a voltage of 25 to several hundred kilovolt (kV) in a high vacuum accelerates electrons from the cathode to the anode, where they are slowed down by several processes and emit the characteristic X-rays. Glass is ideal as cladding since it prevents the entrance of air molecules that would collide with the electrons, while the high ohmic resistance of the borosilicate glass SCHOTT 8245 (107.4 to 105.9 Ω.cm even at temperatures of 250 °C to 350 °C) electrically separates cathodes and anodes.
Solution
Siemens Healthineers acquires the glass as cylinders in a variety of diameters, for example, 75.5 mm. The further processing includes bonding rings made of the nickel-iron-cobalt alloy Kovar being connected at both ends so that components such as anodes and cathodes can be attached later. The rings are first roughened and cleaned by sandblasting, then annealed. The glass is then heated, widened, and fused with the sealing rings, which creates a vacuum-tight glass-metal connection. Finally, the glass tube is blown into a mold to obtain the desired contour.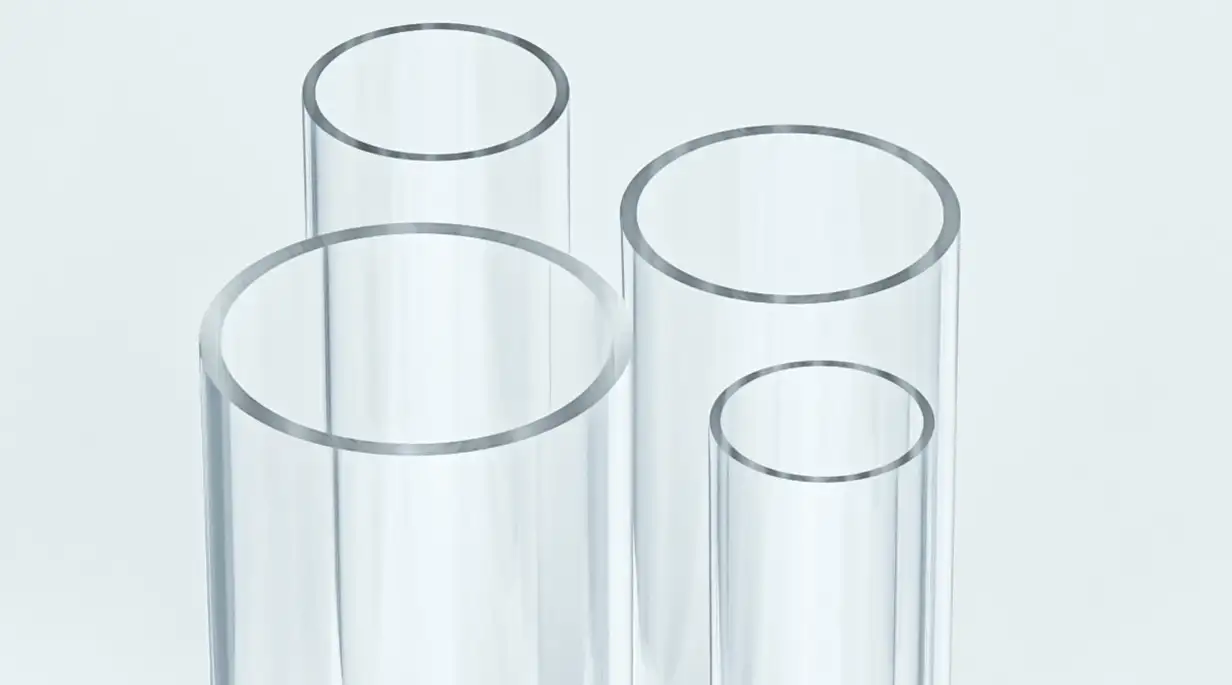 1/5
Due to its electrical properties, the borosilicate glass SCHOTT 8245 is ideally suited for X-ray tubes.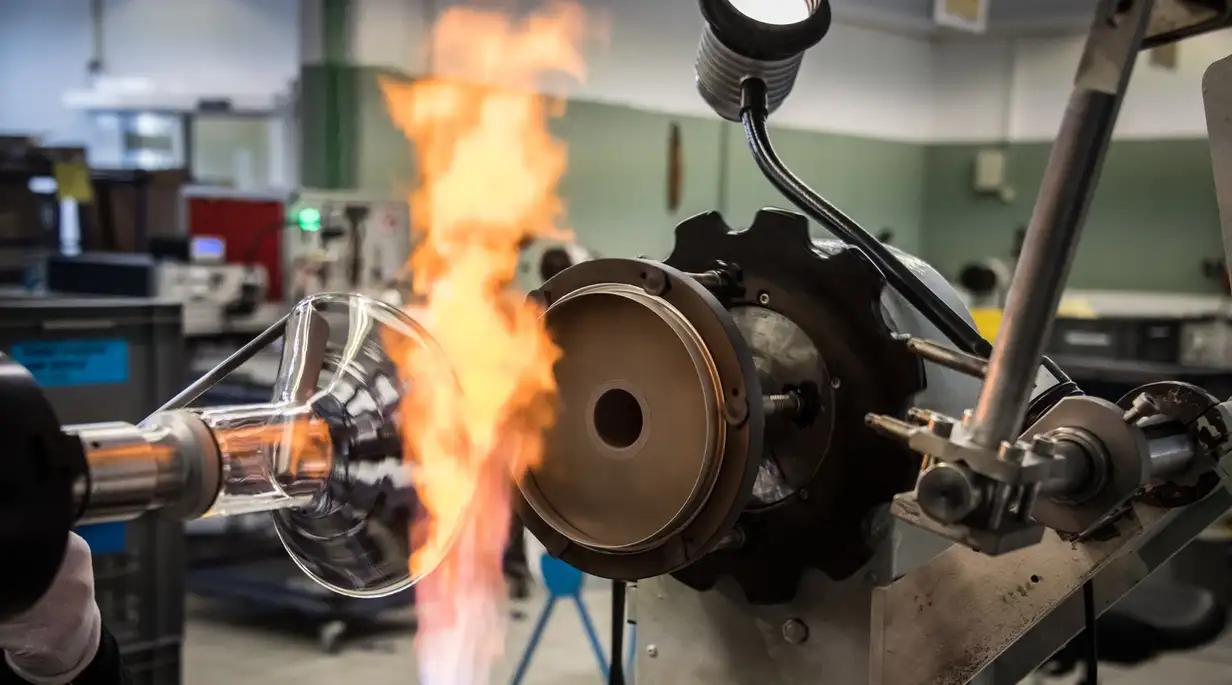 2/5
In the first step the glass tube is heated and widened.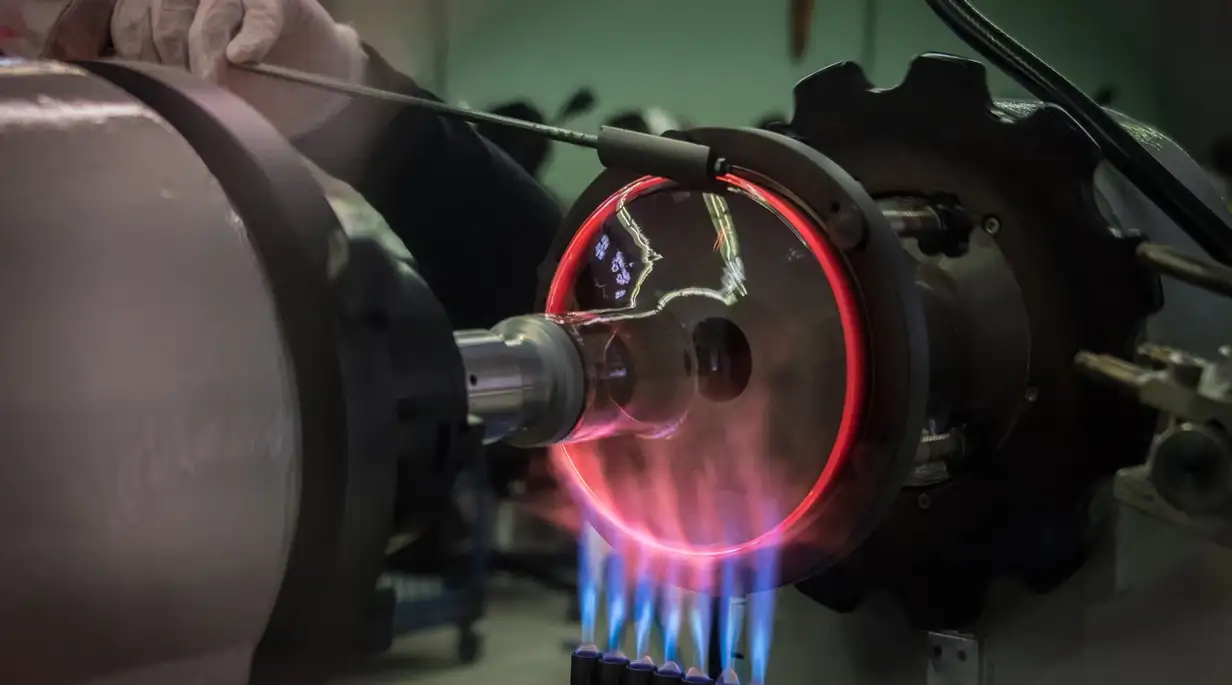 3/5
The glass is then fused with the sealing rings to create a vacuum-tight glass-metal connection.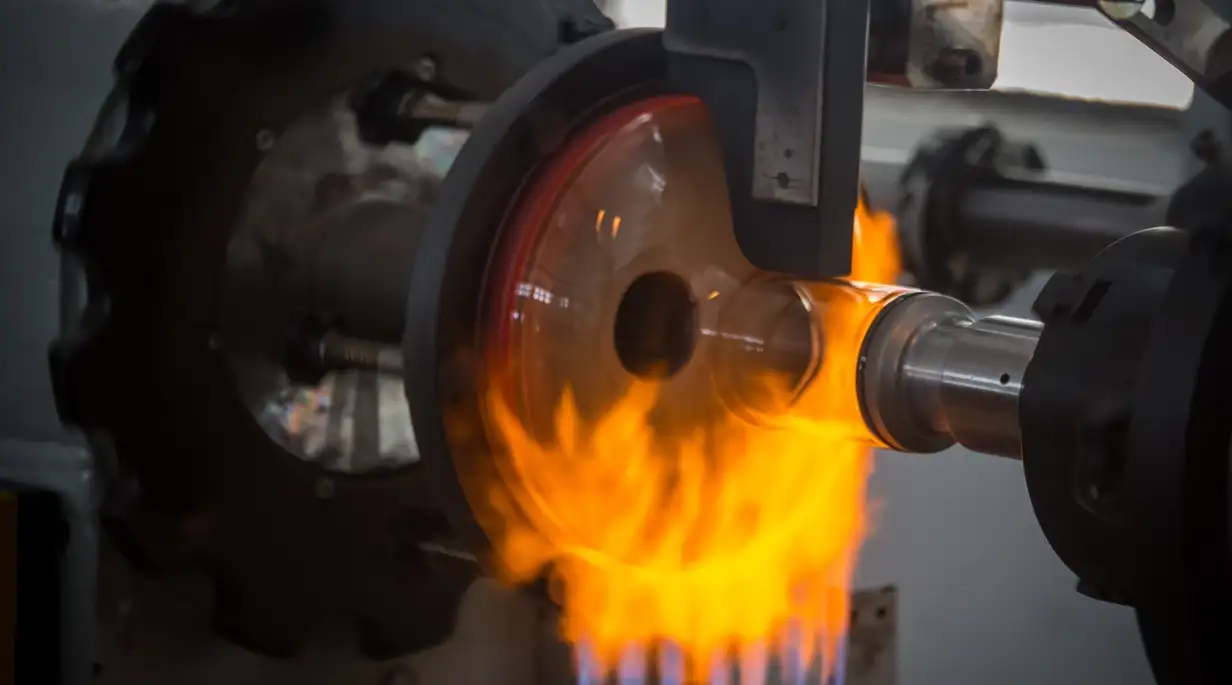 4/5
Finally, the glass tube is blown into a mold to obtain the desired contour.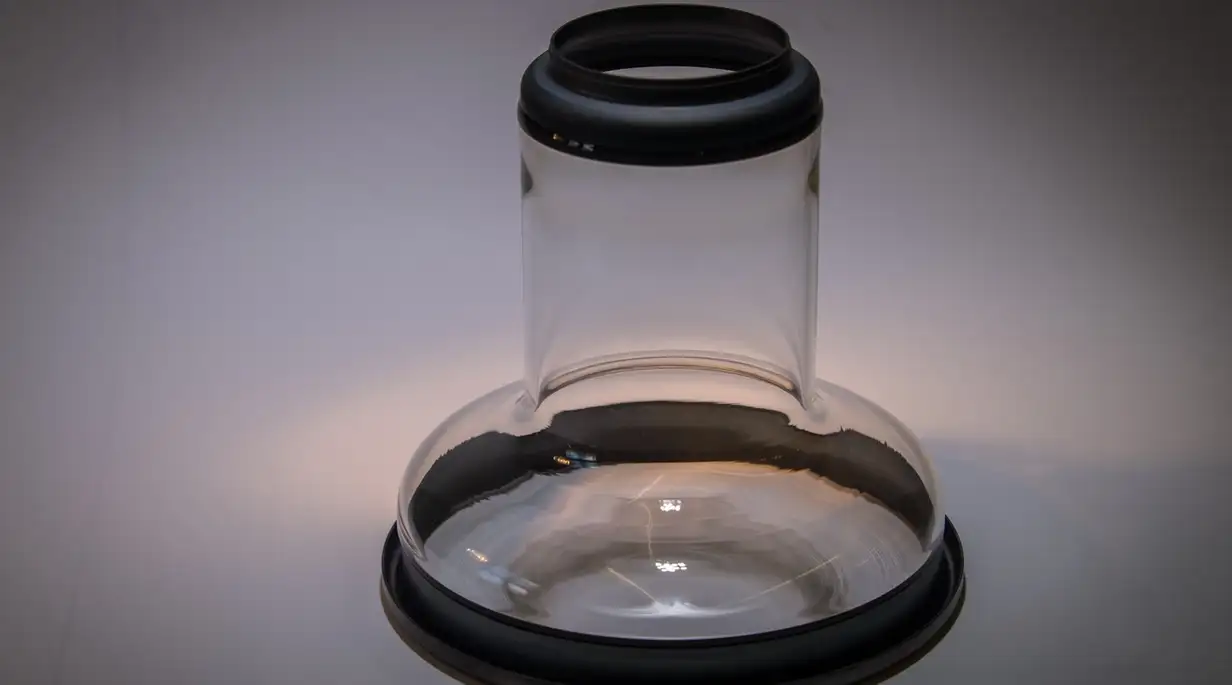 5/5
The final product is used for some of the most technically advanced diagnostics devices in medicine
Long-term stability and reliability
The stable vacuum-tight bond is particularly crucial to the long-term function of X-ray tubes. This is because high mechanical forces can occur around the glass tube and the glass-metal seal when the X-ray source is moved around the patient or the examined object in computed tomography. Moreover, unavoidable vibrations occur. "We need a glass of very high quality, without airlines or other impurities," explains Daniel Kutschbach, a process engineer at Siemens Healthineers in Rudolstadt, who's responsible for the cladding components of X-ray tubes and glass processing. "We ensure this by closely monitoring each processing step."
The high quality of the glass already meets our requirements. Nevertheless we have recently working with SCHOTT to improve yield in our production processes and save resources and costs.
Used materials
The permanent sealing of the borosilicate glass SCHOTT 8245 with a metal alloy is only possible because both materials have the same thermal coefficient of expansion as they are heated to 400 °C during operation. If the glass and metal expanded at different rates, mechanical stresses could occur and eventually lead to breakage.

Unlike many applications, the optical specifications of the glass are irrelevant since radiation exits the tubes through a radiolucent titanium window. During a typical three-year service time the glass even turns brown, but this does not impair its functionality.
A successfull joint team
Glass made by
SCHOTT

Installed by
Siemens Healthineers