SCHOTT RealView®
SCHOTT serves augmented and mixed reality innovators worldwide as the leading provider of substrates for the waveguides in smart glasses or head-mounted devices. For all technologies within the industry, SCHOTT has the right products in its portfolio to fulfill the highest quality demands to serve these rapidly growing market.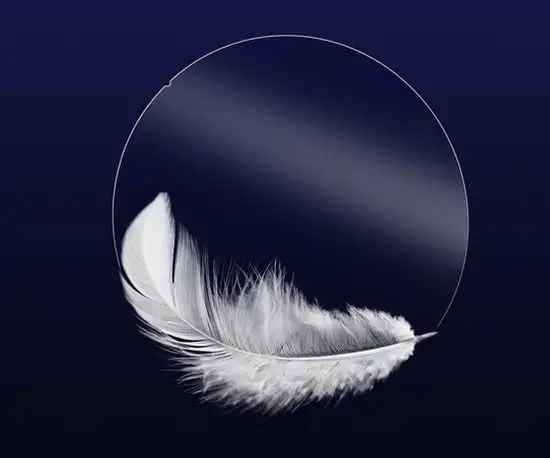 SCHOTT RealView® 1.9 lightweight
SCHOTT RealView® 1.9 lightweight enhances the SCHOTT family of high index wafers with an significantly reduced weight for an all-day wearing comfort.
CHARACTERISTICS
With a reduced density of 20%, SCHOTT RealView® 1.9 lightweight does not compromise in image quality and keeps the high refractive index, which is needed for the augmented reality industry.
YOUR ADVANTAGES

High refractive index and low density offered at the same time.
Proven suitability for nanoimprint lithography manufacturing.
Index-matching resin available.
Tailored for high mechanical robustness.
AR industry track record in mass production of wafers consistently fulfilling the highest quality standards.