Mario Haas
Head of SBF Polymer Solutions, St.Gallen
Entrepreneurial spirit and dynamic growth
I joined SCHOTT in April 2011 as Project Manager Strategy & Business Development in the SCHOTT Solar division. Subsequently, I helped to build our augmented reality business at Corporate New Ventures.

Today, I'm responsible for the strategic business field 'Polymer Solutions' in the Pharmaceutical Systems business unit. This includes all plastic-based sterile products – mostly prefillable syringes for medical emergency use and further therapeutic fields of application, such as cancer medicine.

What I like so much about SCHOTT is the entrepreneurial freedom I enjoy here – from strategic planning all the way to implementation. That is decisive for successful business growth. It's simply remarkable how fast the Executive Board and the Supervisory Board approved my business unit's investment in the three-digit million Euro range!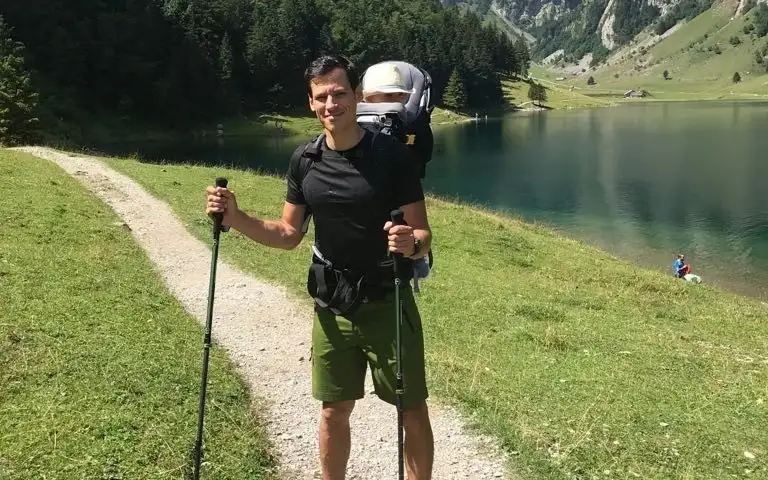 The benefits of trust and honesty
Currently, we're facing the big challenge of further expanding our Winning Team Culture. Since we're growing so dynamically, we are continuously recruiting new employees, and it is very important that all of them can embrace the SCHOTT spirit quickly to make their best contribution.

This works because we're open, honest, transparent, and trustful in the way that we treat one another. That makes a big difference. In a place where I feel good, I am free to unfold my capabilities, and bring my entire potential to bear, having fun in the process.

In my private life, I'm completely happy when I spend time with my wife and our little son. He is such an early bird that we can have quality time together, playing, reading, talking, even before I start my work day. And we share the same hobbies: skiing, mountain climbing, hiking. I really enjoy all this a lot, and it provides me with new energy for my job.