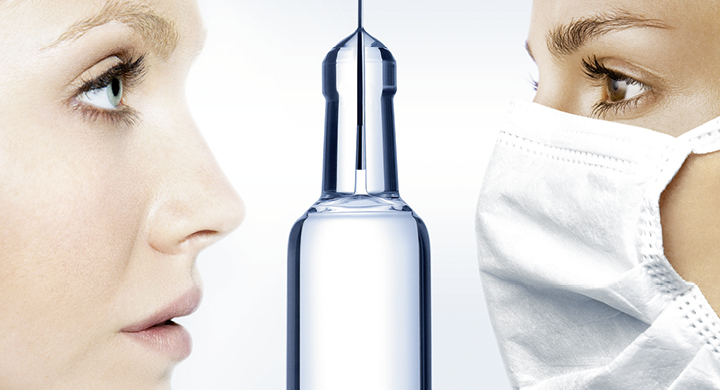 Syringes
With outstanding build quality and superior needle performance, syriQ® deliver medication with ease to provide optimum comfort for patients. Using high quality materials and advanced manufacture processes, the syringes smoothly dispense a range of drugs, from vaccines to biotech formulations.
High strength and chemical resistance
The syriQ® range is constructed from SCHOTT's FIOLAX® glass, which features high chemical resistance, impermeability and strength. The function-improving tight dimensional tolerances of FIOLAX® in combination with low cosmetic defects results in technically outstanding syringes.
EXPLORE MATERIAL PROPERTIES IN DETAIL
Tight dimensional tolerance for accuracy
High-quality SCHOTT FIOLAX® tubing offers precise forming with high process capability and stability.
Low particle and low contamination
Efficient cutting in a controlled environment provides optimized handling of the syringes.
Needles with superior performance
In-line inspection results in strong needle-barrel bonding, avoidance of needle hooks, and precise positioning.
Excellent gliding performance
With our experience and capability to control the siliconization process we can customize the silicone profile to meet your requirements.
Low cosmetic defects
Handling process with no glass-to-glass contact reduces cosmetic defects such as scratches, particles and cracks.
SCHOTT Syringe expert Wilfried Manthey discusses syriQ BioPure® glass syringes.
SCHOTT Syringe expert Wilfried Manthey discusses syriQ BioPure® glass syringes.

Expert Christian Helbig explains the key features of syriQ BioPure® pre-fillable syringes.