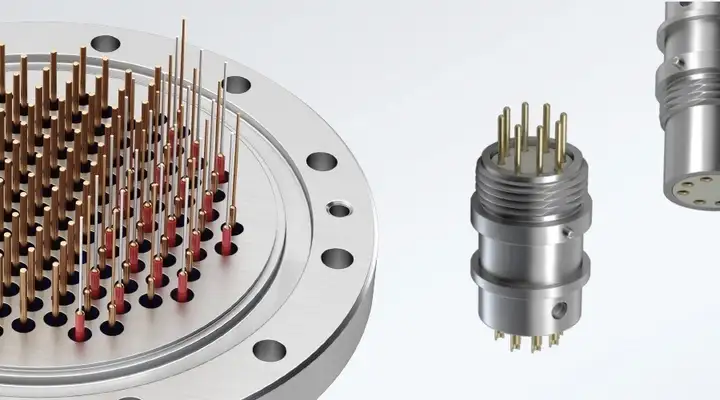 Eternaloc®
Eternaloc® feedthroughs enable the transmission of electrical power and signals into and out of vacuum-tight assemblies. They provide long-term peace of mind for energy applications in challenging environments, including liquefied natural gas, compressed gas, nuclear power, submarines, and oil and gas equipment.
Superior robustness and performance for challenging energy applications
Eternaloc® feedthroughs represent a proven worldwide standard for the transmission of electrical power and data in a variety of safety-critical, harsh-environment applications. The components simultaneously act as gas diffusion-proof isolation elements.
EXPLORE PRODUCT PROPERTIES IN DETAIL
Made for extreme temperatures
Can be designed for operating conditions from -200 to +450°C, while special material combinations can withstand up to 1000°C.
Superior pressure resistance
Eternaloc® feedthroughs can be designed to withstand as high as 1300 bar or 20,000 PSI pressure.
Certified explosion-proof
Can be manufactured and certified to explosion-proof standards, such as ATEX and IECEx, as well as other domestic regulations.
Superior longevity
Maintenance-free reliability with up to 60-year qualified lifetime, helping to contribute to lower total cost of ownership.
Fully customizable
Complete design flexibility, including choice of metals, sealing glasses, dimensions, coax, connectors, insulating materials, etc.
Excellent electrical performance
Can be designed for 13,800 volts and 1,500 amperes, as well as for instrumentation purposes
Watch how nuclear power plants are becoming safer and more cost ef­ficient thanks to innovative components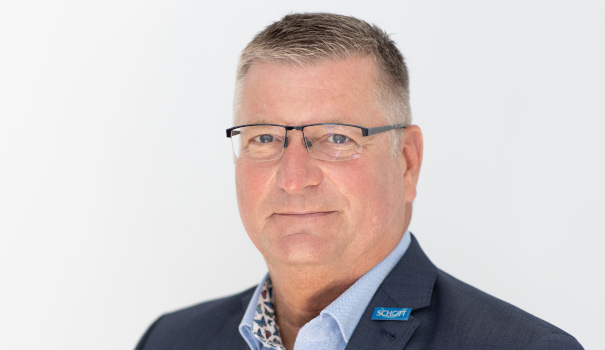 Ulrich Dirr
Head of Sales Eternaloc®