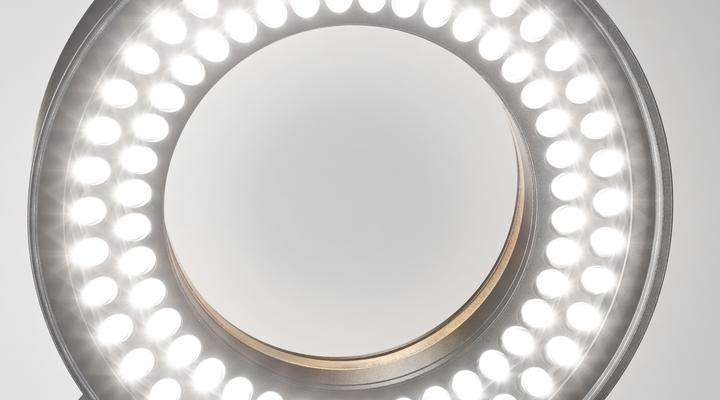 VisiLED Microscopy Illumination
The SCHOTT VisiLED series is a range of advanced modular LED illumination products specially designed for stereo microscopy. Active control of the LED temperature, the option to select different controllers, and a large number of accessories enable bespoke lighting systems for your application.
Control, power and consistency
SCHOTT VisiLED products offer a high degree of control with long lifetime LEDs and a modular, ergonomic design. Robust yet incredibly thin, they combine an intense light source with a huge range of polarizers, diffusers and other accessories to deliver illumination with exactly the right properties for your individual application.
Powerful luminance
Intense light output for specialized tasks.
Intelligent light heads
Actively controlled LED temperature.
Maintenance-free
LED lifetime of 50,000 hours.
Advanced control options
VisiLED Controllers enables a wide variety of illumination options.
How to choose the right ring light
How to choose the right ring light

When to use color filters, diffusers and polarizer sets?

Discover how SCHOTT's segmented polarizer improves contrast.

How to use segment modes on the SCHOTT Ring Light.

Find out more about the difference of fiber optic and LED illumination.

Contrasting using a UV ring light