FLEXINITY®
Thanks to microscale structuring and a surface that supports flawless joining, FLEXINITY® benefits from a range of impressive technical standards. A powerful component for miniaturized systems, the customization potential of FLEXINITY® makes any shape possible, offering huge potential for new technologies.
Structuring properties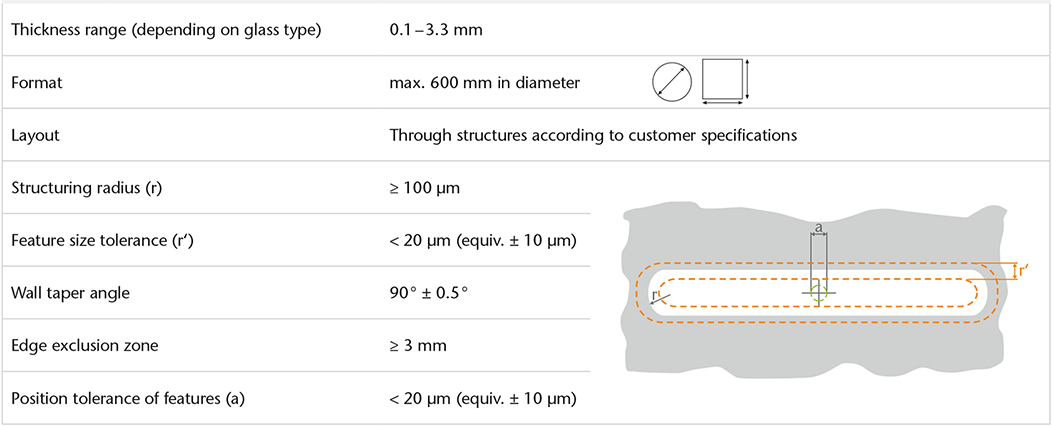 FLEXINITY® materials
SCHOTT FLEXINITY® is available as:
D 263® T eco
AF 32® eco
MEMpax®
BOROFLOAT®
To find out more, please see the related materials on the overview page.