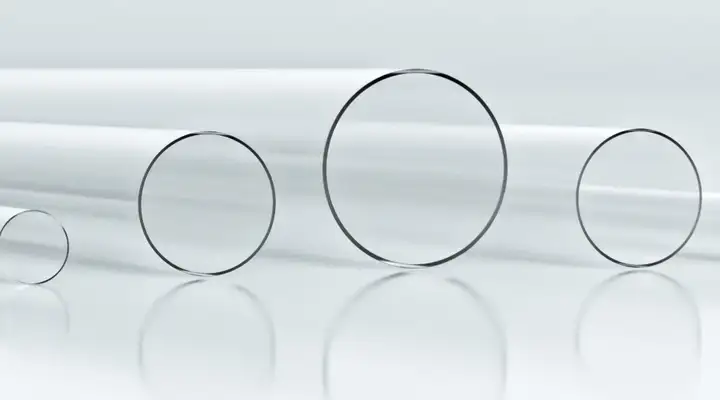 AR-GLAS®
AR-GLAS® is a robust soda-lime glass that suits demanding dimensional and cosmetic applications. It's a reliable option for Type III pharmaceutical packaging such as vials for oral medications, while it's also widely used for food packaging, cosmetic containers and even blown-glass ornaments and decorative pieces.
AR-GLAS® is acid-resistant with added versatility
AR-GLAS® is a clear soda-lime glass with acid-resistance Class S1, which makes it a reliable choice for laboratory equipment such as pipettes, as well as packaging for pharmaceuticals, cosmetics and food. It also has a high thermal expansion coefficient, making it ideal for compression seals and fusing with platinum or dumet wire.
EXPLORE MATERIAL PROPERTIES IN DETAIL
High transmission
High optical clarity and transmission rate in the UV-A, visible and near infrared range.
Chemical resistant
Highly resistant towards acidic and basic solutions, with Acid Class S1 and Alkali Class A2.
High thermal expansion
A high thermal expansion coefficient, allowing it to be used for compression seals.
Large dimensional range
Tubing range available from 4 to 40 mm outside diameter with standard length of 1,500 mm. Other lengths and diameters are also available upon request.
Quality assured
SCHOTT products and its production site are certified according to ISO 9001 and ISO 15378 (GMP).