Sanitary Glass Solutions
Modern bathrooms combine clean, stylish esthetics with robust hygiene and sleek functionality, and SCHOTT glass has the processing options and design possibilities to transform any sanitary space.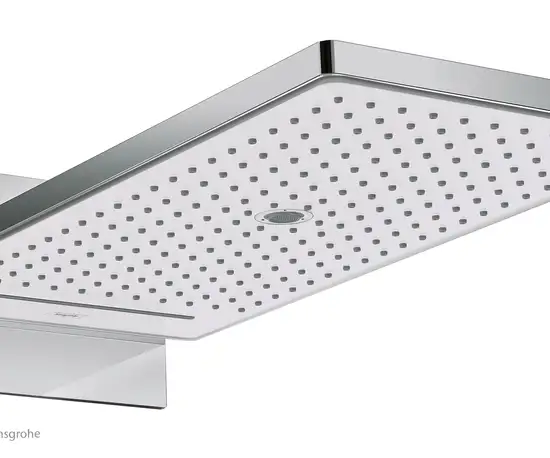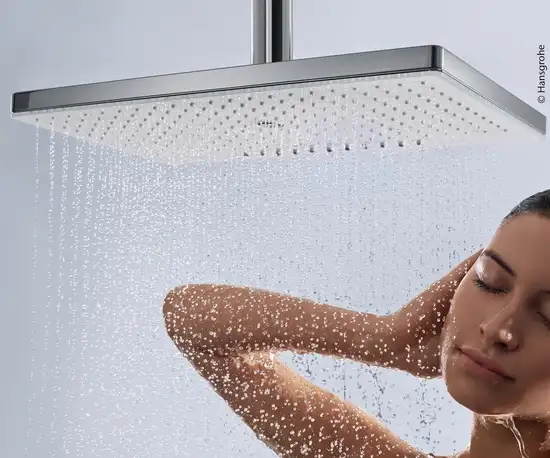 Shower heads and panels
SCHOTT glass can be used in many areas of the bathroom such as shower heads. It can be processed in all shapes and sizes, serving functions that combine sleek looks with reliable and advanced technology.
CHARACTERISTICS
SCHOTT uses innovative laser technology to manufacture glass jet discs for shower heads, achieving a stylish look with reliable function. Control panels for showers are another great example of our sanitary glass solutions. A variety of edge designs can be achieved, with different thicknesses and colors to suit customer requirements. Multicolor printing helps to achieve branding and design consistency throughout the bathroom.

YOUR ADVANTAGES
Highly durable ceramic printing for long-lasting beauty.
Precise processing tailored to customer needs, including multi-hole precision drilling.
High value design and color printing options.
Full customer service available, including final assembled products with end user packaging and final quality check.
Glass thicknesses of 3-8 mm available.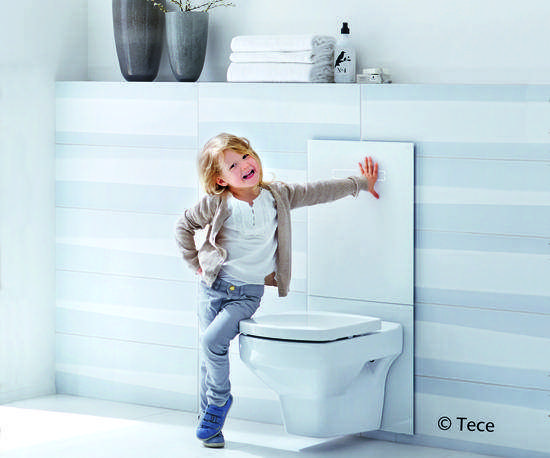 Toilets, sinks and bidets
SCHOTT offers a range of glass products that can transform the design and function of toilets, sinks and bidets. Whether it's stylish glass panels or protective control panels, our innovations combine a sleek, clean look with advanced technology.
CHARACTERISTICS
Glass front panels add an elegant, stylish look to sanitary modules and perform a number of functions. They can make an attractive, easy-to-clean, scratch- and impact-resistant cover for a water tank or power connection, shielding electric switches from water. Other options include infrared permeable printing that can trigger sensors to enable contact-free operation. In an age of ever-increasing hygiene concerns, this is a popular feature of modern bathrooms.

YOUR ADVANTAGES
Complex drilling and cut-outs possible to suit customer needs.
'Dead-front' or 'Shy tech' effects possible.
Precise edge design for flush-fit assembly.
Multicolor printing or printing for infrared sensors available.
Glass thicknesses from 3-8 mm.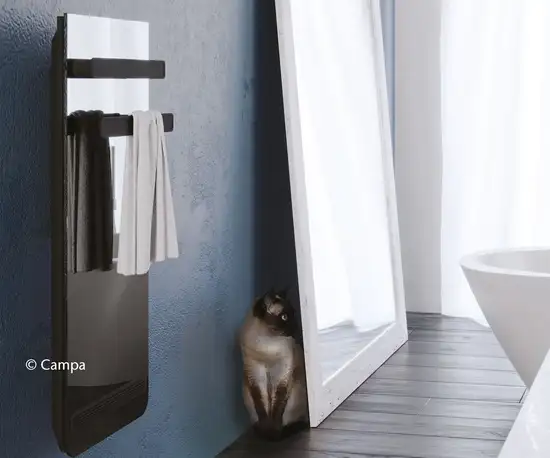 Wall heaters with printed heating circuits
Bathroom designers that want to make a statement are increasingly choosing glass as a durable, esthetically pleasing, and heat- and impact-resistant material. As the printed heating circuit is directly fused with the glass surface, there is no loss of radiance efficiency, making them an extremely durable heating solution. The addition of numerous hi-tech features, as well as color and design options, makes this the ideal choice for the modern high-end sanitary space.
CHARACTERISTICS
On towel warmers and free-standing room heaters, electric heating circuits are directly printed onto the glass panel, taking advantage of its outstanding thermal resistance, physical durability and long lifetime. Our glass provides a large amount of design flexibility, while offering the possibility of printed heating circuits with customized design and color features tailored to customer requirements.

YOUR ADVANTAGES
High efficiency and durability for a long lifetime.
Voltage adaptable to different international markets.
Able to print up to three different circuits on the same glass.
Ready for connection – a plug-and-play solution for the manufacturer.
3-10 mm glass thickness.
Heating circuits are designed by SCHOTT according to customer requirements.