Laser Glasses and Components
The laser glass product portfolio that SCHOTT offers can cover the whole spectrum of active and passive laser glasses. We divide our laser glasses into three main product variants so that our customers can focus on the glass that is best suited for their application.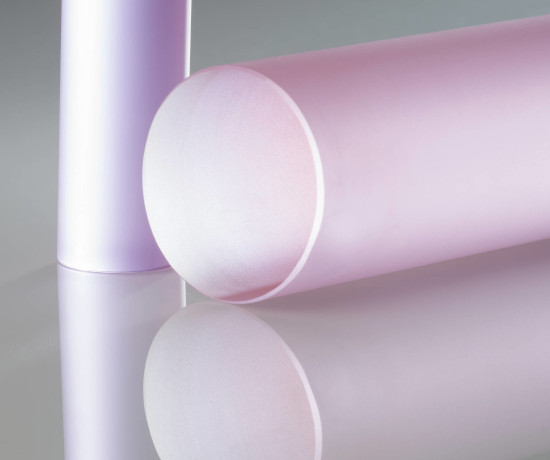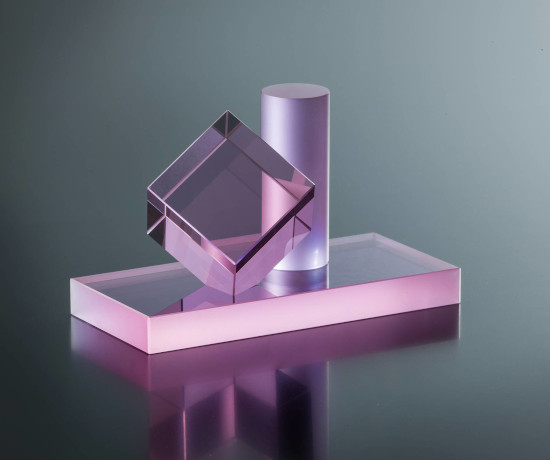 1 µm Silicate and Phosphate-based Laser Glass
These laser glasses are suited to high-fluence laser glass components, which operate without laser-induced damage. SCHOTT's platinum-particle-free melting allows for more advanced manufacturing options and customization.
CHARACTERISTICS
These include large volume laser glass slabs in apertures up to 400 mm and in large quantities, which enable high-energy storage for inertial confinement fusion programs. They are also suited to zig-zag slabs and large diameter laser rods with the highest optical quality and homogeneity possible, which can help facilitate high-output power of materials processing laser systems.
YOUR ADVANTAGES
High laser cross section
Low nonlinear refractive index
Athermal characteristics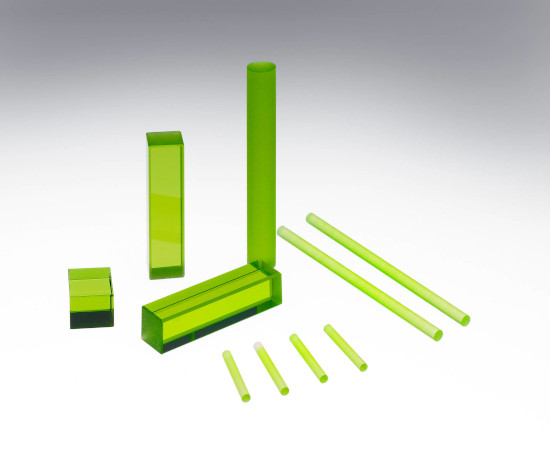 Eye-safe 1.5 µm Phosphate Laser Glass
This family of 'eye-safe' laser glasses are erbium-ytterbium doped, phosphate-based laser glass used in flashlamp-pumped and diode-pumped solid-state laser systems, which are used increasingly in defense and medical applications.
CHARACTERISTICS
Phosphate laser glasses generally offer higher solubility of rare earth dopants, meaning that the amount of active ions can be significantly increased. Examples of glasses in this group are LG-940 Erbium-Ytterbium-Chromium-Cerium doped glass, LG-950 Erbium-Ytterbium doped phosphate laser glass (produced specially for the European market) and LG-960 Erbium-Ytterbium doped phosphate laser glass, which offers an improved thermomechanical figure of merit.
YOUR ADVANTAGES
Suited to cost-effective solid-state laser systems.
Potential for increased load and/or repetition rates.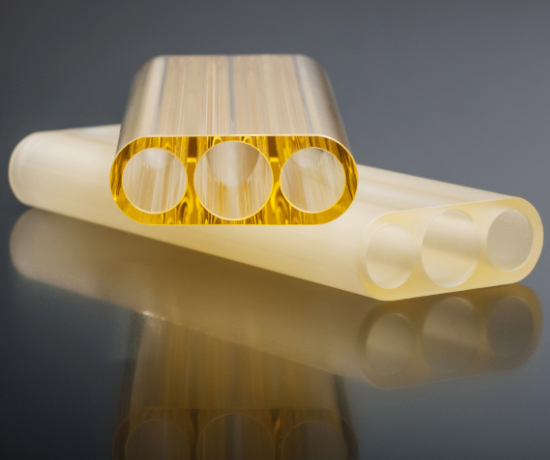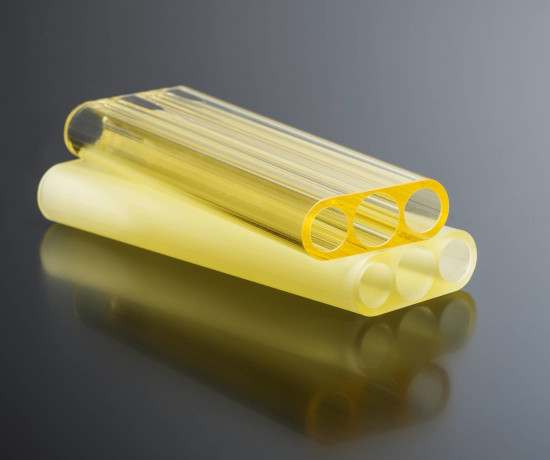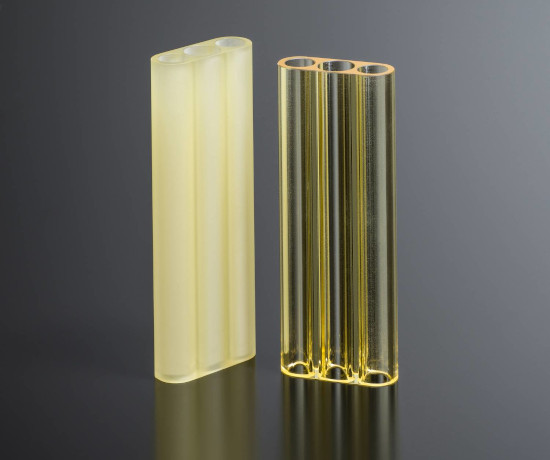 Cerium- and Samarium-doped Filter Glass
SCHOTT offers specific materials tailored for use as laser-pumping cavity filters used in a number of configurations, including plates, close-fitting cylindrical sleeves, and cylindrical water jackets. These filter glasses absorb undesired pumping light in the UV and IR ranges, preventing solarization of the laser glass.
CHARACTERISTICS
By absorbing the Nd laser light, these filters reduce amplified spontaneous emissions and eliminate parasitic oscillation, thereby increasing the efficiency and power of the laser.
YOUR ADVANTAGES
Adapted edge cladding glasses on request.
Possibility for chemical strengthening in order to increase resistance to breakage due to thermal shock.
Completely customized designs are possible.