HF (Hydrofluoric Acid) Scavenging Glass
The HF-absorbing glass is sold under glass code G018-405. It is melted as standard under permanent control of physical and chemical properties. Further processing into a homogeneous powder with a defined particle size distribution is based on decades of experience in a specialized process. This creates a high quality product with reproducible properties.
SCHOTT HF Scavenging Glass G018-405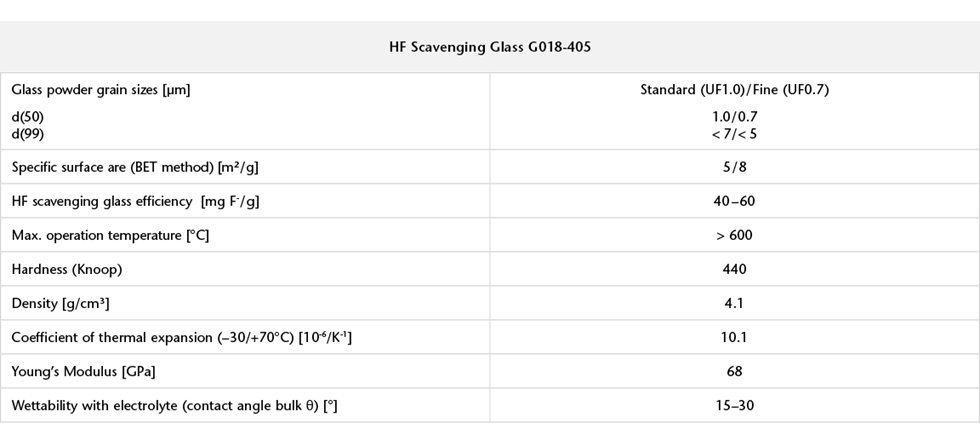 Chemical Process
Integration I: HF scavenger particles as heat-resistant separation layer.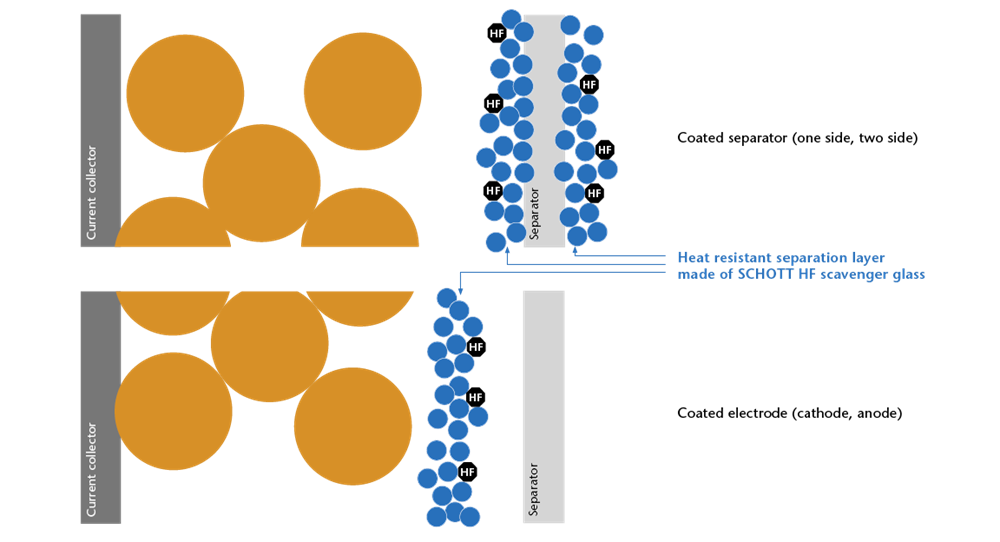 This offers a combination of safety and lifetime enhancement.
Intergration I: HF scavenger additive mixed with cathode material.


Local HF attack hindered by glass particles mixed with electrode material.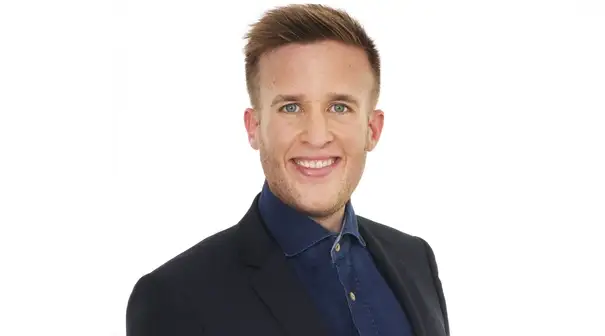 David Bühlmeyer
Sales Manager Europe