Glass Tubing with High UV Transmission
SCHOTT's reputation for the highest quality materials is demonstrated by its high UV-C transmitting glasses. These glasses offer outstanding physical properties, including high UV transmittance and thermal expansion that matches their sealing partners, making them ideal for UV light sensors and lighting.
Physical Data
SCHOTT 8337B borosilicate glass is used for UV-transmitting photomultipliers and UV detectors. It can be sealed to Kovar alloy and tungsten, and is highly UV-transmitting.
SCHOTT 8347 is a borosilicate glass that offers high chemical and thermal resistance, with high transmittance in the UV-C spectrum. This combination makes it ideal for germicidal lamps that are used in water. The glass can be also used for fibre optics light guides and electrotechnology, as well as in applications requiring high IR transmittance.
SCHOTT RayVolution® D 99 is a highly UV-transmitting soft glass that can be used as envelope for germicidal lamps (low-pressure mercury vapour discharge lamps).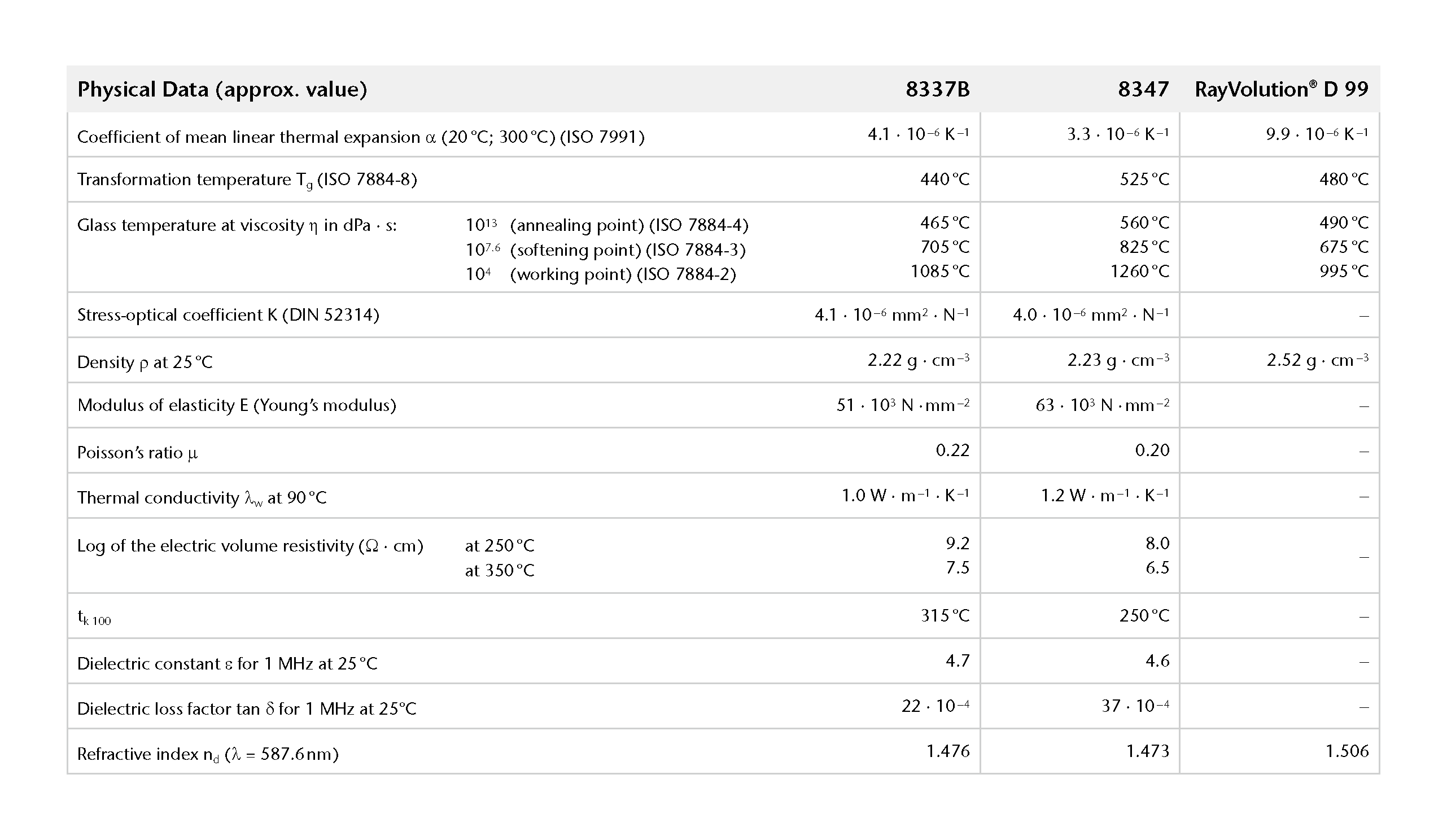 Transmission graph of UV-transparent tubular glass types
The characteristic transmission values [%] at corresponding wave lengths [nm] for SCHOTT 8337B, 8347 and RayVolution® D 99 at a wall thickness of 1.0 mm are: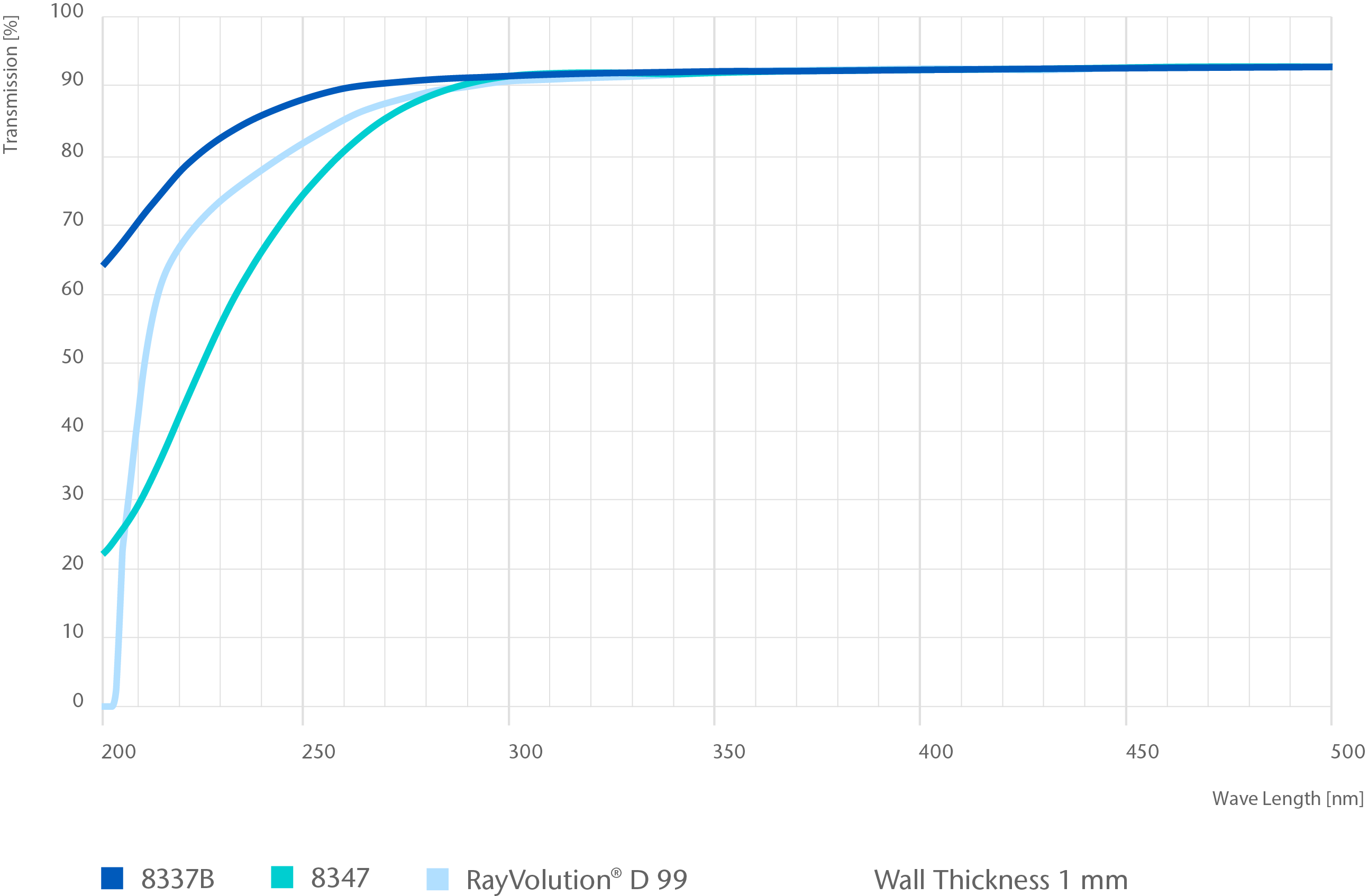 Chemical Resistance
| Chemical Resistance | 8337B | 8347 | RayVolution® D 99 |
| --- | --- | --- | --- |
| Hydrolytic resistance (ISO 719) | Class HGB 3 | Class HGB 1 | Class HGB 5 |
| Class Acid resistance (DIN 12116) | Class S 4 | Class S 1 | Class S 3 |
| Class Alkali resistance (ISO 695) | Class A 3 | Class A 2 | Class A 2 |
The heavy metal content for the elements lead, cadmium, mercury and hexavalent chromium is below 100 ppm